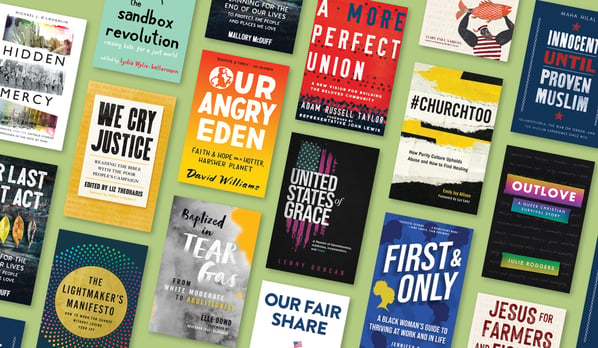 We are each called to fight for justice and the common good. Every day we are asked to consider how our actions (and inaction) influence the lives of the people around us. Below are fifteen new books centered on activist work and faith to add to your reading list in 2021.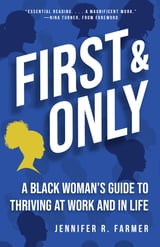 A Black Woman's Guide to Thriving at Work and in Life
Jennifer R. Farmer
9781506466842
A map for finding on-the-job success, challenging systemic racism, and seeking inner healing through the power of faith, First and Only is a guidebook for every Black woman who has had to work twice as hard to be perceived as half as skilled. First and Only is not just about how to lean in, or how to discover the irrefutable laws of leadership. It's about how to heal so you can sustain work for justice and equity. It's about finding personal and social redemption—and leading others to find it too.
Release date: February 9, 2021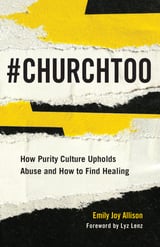 How Purity Culture Upholds Abuse and How to Find Healing
Emily Joy Allison
9781506464817
Sexual abuse is utterly rampant in Christian churches in America. And the reasons are somewhat different than those you might find in the #MeToo stories coming out of Hollywood or Washington. #ChurchToo turns over the rocks of the church's sexual dysfunction, revealing just what makes sexualized violence in religious contexts both ubiquitous and uniquely traumatizing. Emily Joy Allison lays the groundwork for survivors of abuse to live full, free, healthy lives.
Release date: March 9, 2021
Lydia Wylie-Kellermann
9781506466446
It is a complex time to be a parent. Our climate is in crisis, economic inequality is deepening, and violence is escalating. How can parents cultivate in their children a love of the earth, a cry for justice, and a commitment to nonviolence? Written by parents who are also writers, teachers, organizers, artists, gardeners, and activists, The Sandbox Revolution offers a diversity of voices and experiences to guide us on a journey of justice-focused parenting.
Release date: March 30, 2021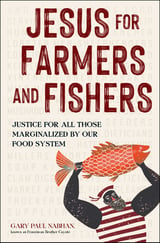 Justice for All Those Marginalized by Our Food System
Gary Paul Nabhan
9781506465067
Climate disasters, tariff wars, extractive technologies, and deepening debts are plummeting American food producers into what is quickly becoming the most severe farm crisis of the last half-century. Yet we are largely unaware of the plight of those whose hands and hearts toil to sustain us. In Jesus for Farmers and Fishers, Gary Nabhan offers a fresh look at the parables of Jesus to bring us into a heart of compassion for those in the food economy hit by this crisis.
Release date: March 30, 2021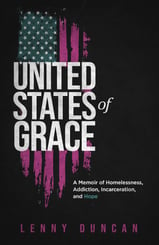 A Memoir of Homelessness, Addiction, Incarceration, and Hope
Lenny Duncan
9781506464060
Lenny Duncan, who inspired and challenged audiences with his breakout first book, Dear Church, now brings us his story about growing up Black and queer in the US, examining pressing issues like poverty, mass incarceration, white supremacy, and LGBTQ inclusion through an intimate portrayal of his life's struggles and joys. United States of Grace is a love story about America, making the claim that God is present with us in the most difficult of circumstances.
Release date: May 18, 2021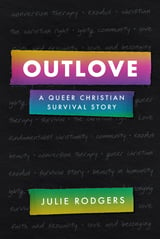 A Queer Christian Survival Story
Julie Rodgers
9781506464046
After decades of bouncing between hope and despair, evangelical, Baptist-raised Julie Rodgers found herself making a powerful public statement that her former self would have never said: "I support same-sex marriage in the church." In Outlove, Julie Rodgers details her deeply personal journey from a life of self-denial in the name of faith to her role in leading the take-down of Exodus International, the largest ex-gay organization in the world, to her marriage to a woman at the Washington National Cathedral. Rodgers's story sheds light on the debate between evangelical Christians and the LGBTQ community, ultimately casting a hopeful vision for how the church can heal.
Release date: June 22, 2021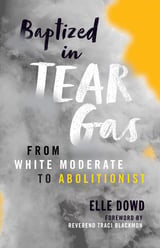 From White Moderate to Abolitionist
Elle Dowd
9781506470429
In Baptized in Tear Gas, minister and activist Elle Dowd invites readers to experience her transformation from what Martin Luther King Jr. referred to as "the white moderate" into an Assata Shakur-reading, courthouse-occupying abolitionist. Like in baptism, this alteration requires parts of us to die—our tone policing, white niceness, respectability politics—so that we may be reborn. Through the Uprising in Ferguson, God made Elle into something new. Now it's our turn.
Release date: August 10, 2021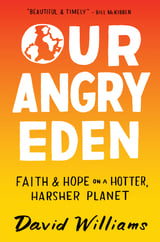 Faith and Hope on a Hotter, Harsher Planet
David Williams
9781506470443
Rising winds, ravenous wildfires, droughts, hurricanes, floods: the planet we will pass on is different than the one we inherited. Living with our angry Eden will involve a period of sustained difficulty and disruption. David Williams, author of When the English Fall, spells out how we will be morally tested, outlines nine virtues key to human thriving in the decades to come, and beckons readers toward a faith and a hope resilient enough to face the effects of the climate crisis. Find the hope that transcends time and the faith that rises to meet our harsh and unforgiving reality.
Release date: July 20, 2021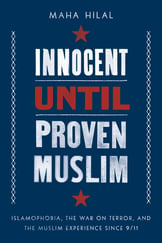 Islamophobia, the War on Terror, and the Muslim Experience Since 9/11
Maha Hilal
9781506470467
On September 11, 2001, nineteen terrorists hijacked four airplanes and carried out attacks on the United States, killing more than three thousand Americans and sending the country reeling. In this powerful book, Dr. Maha Hilal tells the story of two decades of the War on Terror, through both an overview of the policies created under its umbrella and the lived realities of Muslim Americans who have experienced hate and discrimination as a result. Twenty years after the tragic events of 9/11, we must look at their full legacy and move toward a United States that is truly inclusive and united.
Release date: August 31, 2021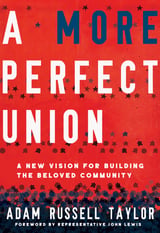 A New Vision for Building the Beloved Community
Adam Russell Taylor
9781506464534
America is at a pivotal spiritual and political crossroads. A new public narrative is needed to counter the discord in our politics and culture, a new way forward rooted in Martin Luther King Jr.'s vision of the Beloved Community. In A More Perfect Union, Adam Russell Taylor, president of Sojourners, calls for a shared moral vision that transcends partisanship to live out our nation's best ideals and realize a more perfect union.
Release date: September 14, 2021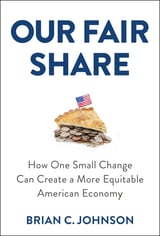 How One Small Change Can Create a More Equitable American Economy
Brian C. Johnson
9781506470757
Over the past fifty years, our economy has been pulling us apart at unprecedented rates by allowing the richest Americans to hoard wealth like almost never before. In Our Fair Share, Brian C. Johnson combines accessible scholarship on wealth and income inequity with stories of real people struggling to survive and thrive in America today. Ultimately, Johnson lays the groundwork for a reasonable and actionable solution, drawing us together to build a common American future.
Release date: September 28, 2021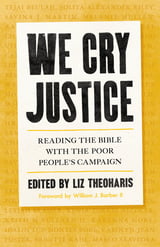 Reading the Bible with the Poor People's Campaign
Liz Theoharis
9781506473642
From Genesis to Revelation, the Bible proclaims justice and abundance for the poor. Yet these powerful passages about poverty are frequently overlooked and misinterpreted. In We Cry Justice, leaders of the Poor People's Campaign: A National Call for Moral Revival uncover what the Bible really says about justice and poverty. Liz Theoharis is joined by pastors, organizers, scholars, low-wage workers, and people in poverty in interpreting sacred stories about the poor seeking healing, justice, and freedom. The Bible cries for justice, and we do too. It's time to act on God's persistent call to repair the breach and fight poverty, not the poor.
Release date: October 12, 2021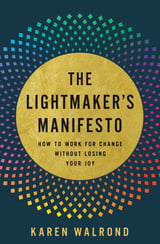 How to Work for Change without Losing Your Joy
Karen Walrond
9781506469942
Many of us want to advocate for causes we care about—but which ones? We want to work for change—but will the emotional toll lead to burnout? In The Lightmaker's Manifesto, activist Karen Walrond shares strategies to help you define the actions that bring you joy, identify the values and causes about which you are passionate, and put them together to create change. Includes conversations with changemakers Valarie Kaur, Brené Brown, Tarana Burke, and Zuri Adele.
Release date: November 2, 2021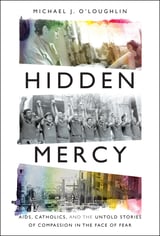 AIDS, Catholics, and the Untold Stories of Compassion in the Face of Fear
Michael J. O'Loughlin
9781506467702
The height of the AIDS crisis in the United States in the 1980s and 1990s left many profound stories that remained untold. In Hidden Mercy, gay Catholic journalist Michael O'Loughlin uncovers the stories of Catholics who at great personal cost chose compassion. A compelling picture of those who responded to human suffering with mercy, offering insights for LGBTQ and other people of faith struggling to find a home in religious communities today.
Release date: November 30, 2021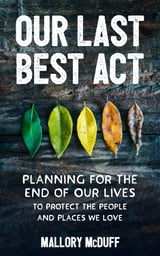 Planning for the End of Our Lives to Protect the People and Places We Love
Mallory McDuff
9781506464466
How do we align our end-of-life choices with our values? In a world experiencing a climate crisis and a culture that avoids discussions about death and dying, environmentalist and educator Mallory McDuff takes readers on a journey to discover new, sustainable practices around death and dying—and how it's possible to make end-of-life choices that honor our values, create a sustainable legacy, and help to heal the earth.
Release date: December 7, 2021
To view all of our books, visit broadleafbooks.com.