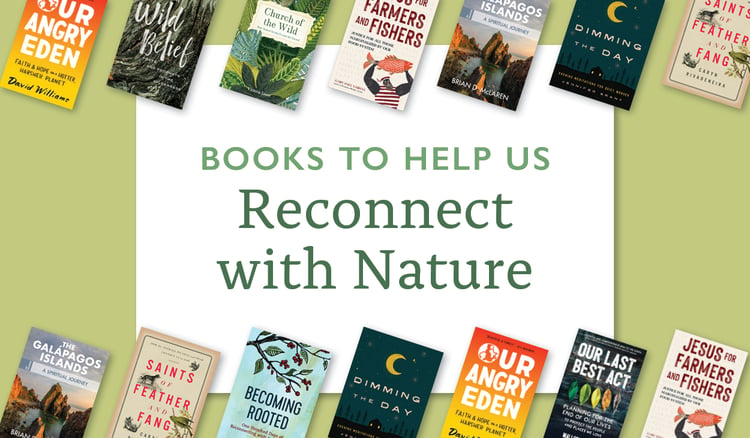 Many of us turn to the outdoors to find greater relaxation and rejuvenation. The wilderness can also often be a place of deeper spirituality, and through it, we can come to understand ourselves and our faith better. Below are books at the intersection of nature and spirituality, encouraging all of us to step back from our daily routines and find deeper connection in the wild.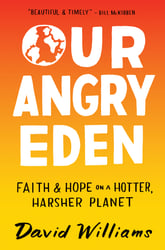 Faith and Hope on a Hotter, Harsher Planet
David Williams
9781506470443
Rising winds, ravenous wildfires, droughts, hurricanes, floods: the planet we will pass on is different than the one we inherited. Living with our angry Eden will involve a period of sustained difficulty and disruption. David Williams, author of When the English Fall, spells out how we will be morally tested, outlines nine virtues key to human thriving in the decades to come, and beckons readers toward a faith and a hope resilient enough to face the effects of the climate crisis. Find the hope that transcends time and the faith that rises to meet our harsh and unforgiving reality.
Release date: July 20, 2021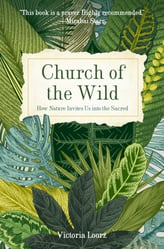 How Nature Invites Us into the Sacred
Victoria Loorz
9781506469645
Whether disillusioned by the dominant church or unfulfilled by traditional expressions of faith, many of us long for a deeper spirtuality. With an ecospiritual lens on biblical narratives and a fresh look at a community larger than our own species, Church of the Wild uncovers the wild roots of faith and helps us deepen our commitment to a suffering earth by falling in love with it—and calling it church. Through mystical encounters with wild deer, whispers from a scrubby oak tree, wordless conversation with a cougar, and more, Victoria Loorz helps us connect to a love that literally holds the world together—a love that calls us into communion with all creatures.
Release date: October 5, 2021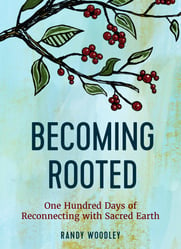 One Hundred Days of Reconnecting with Sacred Earth
Randy Woodley
9781506471174
What does it mean to become rooted in the land? How can we become better relatives to our greatest teacher, the Earth? Randy Woodley, an activist, scholar, and Cherokee descendant, guides us on a one-hundred-day journey to reconnect with the land around us, with the people native to that land, and with ourselves. Meditations, epigraphs, and ideas for reflection and action help us become rooted in our relationship with creation and Creator.
Release date: January 4, 2022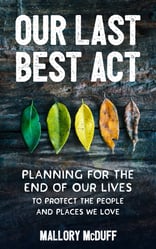 Planning for the End of Our Lives to Protect the People and Places We Love
Mallory McDuff
9781506464466
How do we align our end-of-life choices with our values? In a world experiencing a climate crisis and a culture that avoids discussions about death and dying, environmentalist and educator Mallory McDuff takes readers on a journey to discover new, sustainable practices around death and dying—and how it's possible to make end-of-life choices that honor our values, create a sustainable legacy, and help to heal the earth.
Release date: December 7, 2021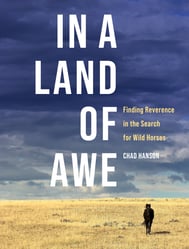 Finding Reverence in the Search for Wild Horses
Chad Hanson
9781506482194
What is a wild animal? How do feelings of reverence reconnect us with nature? What can we learn from our wisdom traditions? And in the end, what would it look like if we managed public land with the common good in mind? With wisdom gathered from the histories of the American West, geography, philosophy, theology, and sociology, we meet awe anew. In the tradition of the great literary and nature writers, In a Land of Awe serves as a plea for what we stand to lose if we don't find the courage to protect the planet's most beautiful, and vulnerable, others.
Release date: September 13, 2022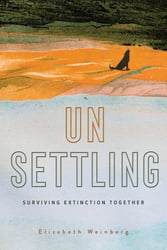 Elizabeth Weinberg
9781506482057
Climate change is impacting every inhabited region of the world, but there is much we can still do. Unsettling explores human impacts on the environment through science, popular culture, personal narrative, and landscape. Using the stories of animals, landscapes, and people who have exhibited resilience in the face of persistent colonization across the North American continent, science writer Elizabeth Weinberg explores how climate change is a direct result of white supremacy, colonialism, sexism, and heteronormativity. With gorgeous and pointed prose, Weinberg weaves together science, personal essay, history, and pop culture to propose a new way of thinking about climate change—one that is rooted in queerness and antiracism.
Release date: October 18, 2022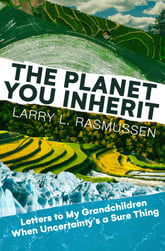 Letters to My Grandchildren when Uncertainty's a Sure Thing
Larry L. Rasmussen
9781506473536
Our children's and grandchildren's generation will face a different world, one affected by climate instability, mass uncertainty, and breathtaking extinction. In fact, the next generation will face the reality that human activity is changing the planet from one geological epoch to another. From this vantage point, Larry Rasmussen writes to his grandchildren. In topics ranging from "A Viable Way of Life" and "Democracy" to "Where We've Come From" and "Who We Are Now," The Planet You Inherit explores the large questions of justice, meaning, and faith, encouraging us to speak to and look to the future generation and their future world.
Release date: November 29, 2022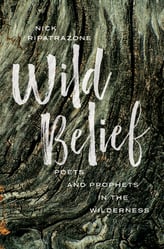 Poets and Prophets in the Wilderness
Nick Ripatrazone
9781506464633
A book for those of us who revel in the beauty and mystery of the natural world, Wild Belief brings together poets and prophets, saints and storytellers from across the ages who share a common search for the spirit. Their explorations of forests, wetlands, and deserts expose the wilderness as both a fearful and a sacred space--a tension that aptly captures the unknown and surprising elements of belief. As we join them on their search for the divine, our eyes open to the possibilities of transformation, to our most fundamental stories, and to a fertile spirituality we can only find in the wild.
Release date: May 18, 2021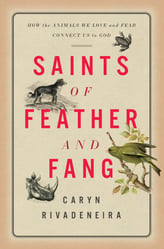 How the Animals We Love and Fear Connect Us to God
Caryn Rivadeneira
9781506472089
Christian scripture teems with mammals, birds, and reptiles, and research on animals' sensory responses suggests that we not only care for our beloved animals but they, at times, care for us. In Saints of Feather and Fang, writer and lifelong animal lover Caryn Rivadeneira looks at the ways that animals—from the pets who share our homes to the mysterious creatures of the deep—serve as spiritual guides for our hearts, minds, and souls. In animals we discover and connect with the God who beckons, rescues, and shelters us with stretched-out wings.
Release date: April 19, 2022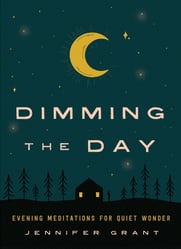 Evening Meditations for Quiet Wonder
Jennifer Grant
9781506471198
The moon is out, the air has cooled, and you are ready for bed. Power down your phone, take a breath, and begin to dim the day. Author Jennifer Grant offers gentle meditations that help you direct your gaze away from screens and uncertainties and toward the natural world. Dimming the Day guides you to focus on the wonders of God's good earth, from the ordinary head of a dandelion to the exquisite beauty of a fractal. Replace anxiety with awe, distraction with focus, and worry with true rest.
Release date: October 19, 2021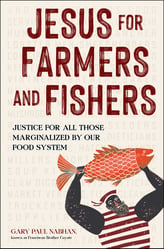 Justice for All Those Marginalized by Our Food System
Gary Paul Nabhan
9781506465067
Climate disasters, tariff wars, extractive technologies, and deepening debts are plummeting American food producers into what is quickly becoming the most severe farm crisis of the last half-century. Yet we are largely unaware of the plight of those whose hands and hearts toil to sustain us. In Jesus for Farmers and Fishers, Gary Nabhan offers a fresh look at the parables of Jesus to bring us into a heart of compassion for those in the food economy hit by this crisis.
Release date: March 30, 2021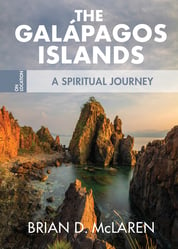 Brian D. McLaren
9781506448251
Bestselling author Brian D. McLaren followed his love of nature (specifically, tortoises) all the way to the Galápagos Islands. There, he paid close attention to the flora and fauna around him but also to what was happening within him, how the natural world awakened his soul in a way that organized religion could not. Even though many of us will never visit the Galápagos Islands, we can travel with McLaren and experience the beauty and fragility of this extraordinary place.
Release date: October 19, 2019
To view all of our books, visit broadleafbooks.com.