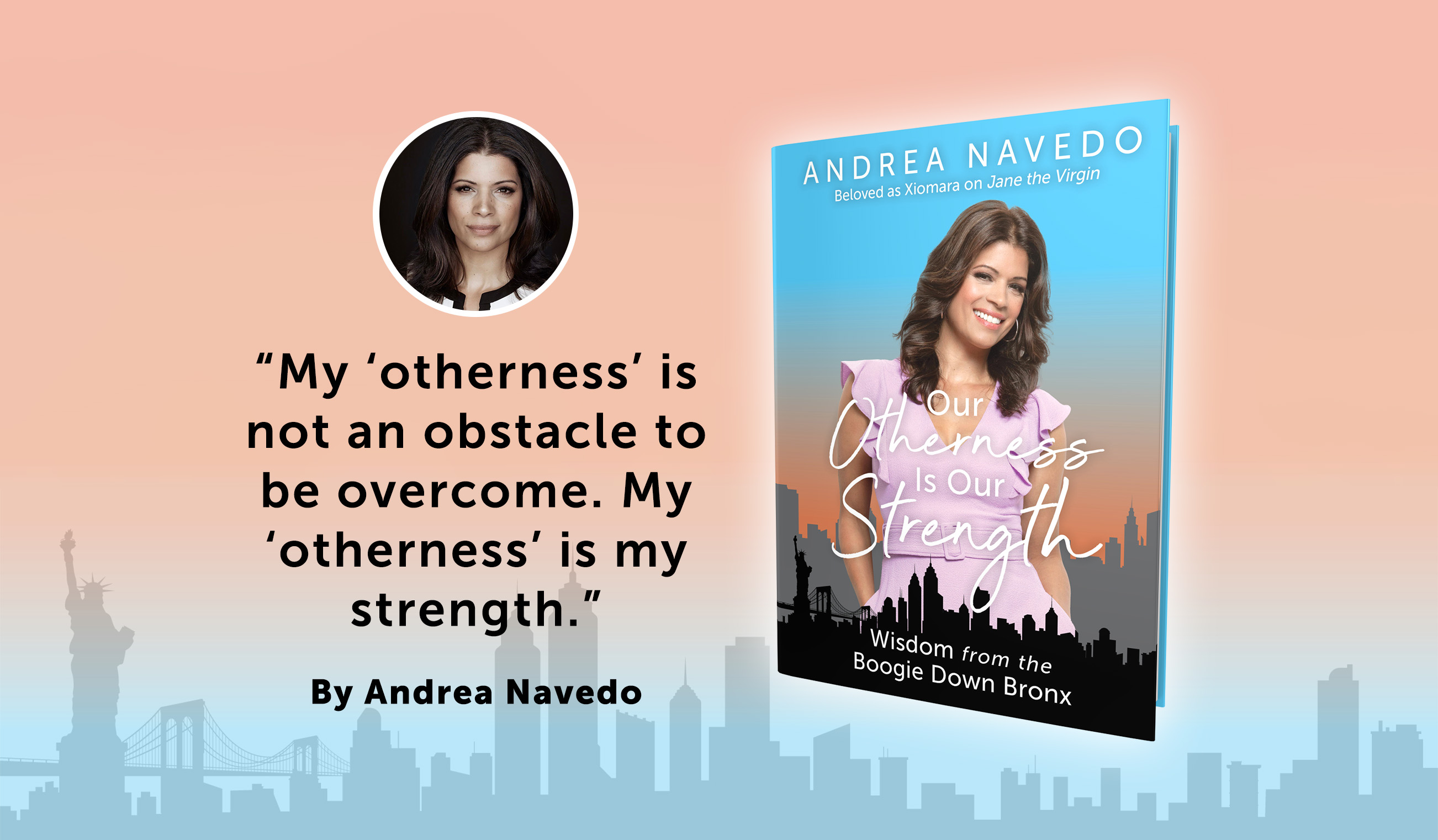 When you hear someone say, "I want to become an actor," you might roll your eyes and think, "Yeah, good luck with that!" Born and bred in The Bronx, I believed becoming an actor was an impossible goal for me until I realized that growing up in da South Bronx—the boogie down, the burning borough of New York City—brought out my superpowers.
I knew the odds were stacked against me. I'm Latina, "brown," the "other." I didn't get to see many positive portrayals of Latinas in the media growing up. I was keenly aware that I was not what mainstream media valued. Add to that the disheartening fact that only 5 percent of actors earn enough to make a living. I could have let all that get in my way. But I decided that was not how it was going to go down. Not with me. My difference, or what I like to call my "otherness," was my strength. My circumstances and heritage were different from what I saw on TV and film, but goddammit, I was going to hold onto them and claim them with pride. They had given me so much. Growing up brown in The Bronx taught me how to survive, how to fight, both literally and figuratively. It conditioned me to strive and go the distance, to persevere, to be tenacious. It groomed me to read people, situations, and circumstances and gave me a strong intuition that keeps me safe. It trained me to keep my feet on the ground, stay humble, keep it real, and be grateful. Growing up in the South Bronx equipped me with the qualities I needed to chase that next-to-impossible career of acting.
I just didn't think that chase would take twenty-seven years! As a working actor, it was twenty-seven years of pounding the pavement, getting headshots, audition after audition, endless rejection, doing plays, acting classes, rehearsals, and practice over and over, simultaneous with trying to have a life: getting married, having children, and trying to pay the rent on time. All of that finally led to booking my first series-regular role in Jane the Virgin.
Had I believed the statistics and that I was a victim of what films, books, and media have wrongly identified as the horrors of The Bronx, had I listened to the negativity from the outside world and within my own mind, I would not have had the immense pleasure of being part of such a groundbreaking show. I would never have had the opportunity to play a role that portrayed a Latina single mother as complex, flawed, and genuine. Nor would I have had the immense pleasure of representing my beautiful Latina heritage on mainstream TV. The long, difficult journey was so worth it. And looking back now, I know that embracing my "otherness" is what got me where I am today. The "ghetto" was my training ground for self-actualization. Hardship, trauma, discrimination, and inner fears and doubts from that "ghetto" upbringing developed in me secret weapons that equipped me to triumph.
Latina, brown, South-Bronx born and bred, my otherness makes me unique and gives me something different to contribute to the world. My otherness makes me appreciate the difference of those who aren't like me; how boring life would be if we were all alike.
Never in my wildest dreams did I think telling my Bronx stories and what they taught me would be part of my journey. But I am happy to share them with you. I know the otherness pains of regret, holding myself back, being stuck. The otherness pain of not feeling that I matter. The otherness pain of not loving myself. I had to learn to listen compassionately to my own internal dialogue and teach my whole self these new statements to replace what I used to say to myself:
I embrace where I'm from and I will risk finding where I really belong.
I have to want my dreams more than anyone else.
I have to choose myself before anyone else will choose me.
Words have power. I use them in my own voice and declare with emotion what I want.
My "otherness" is not an obstacle to be overcome. My "otherness" is my strength.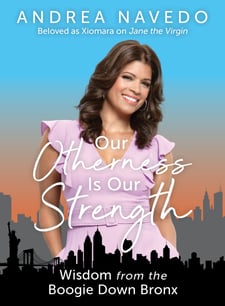 This is an excerpt from Our Otherness Is Our Strength.