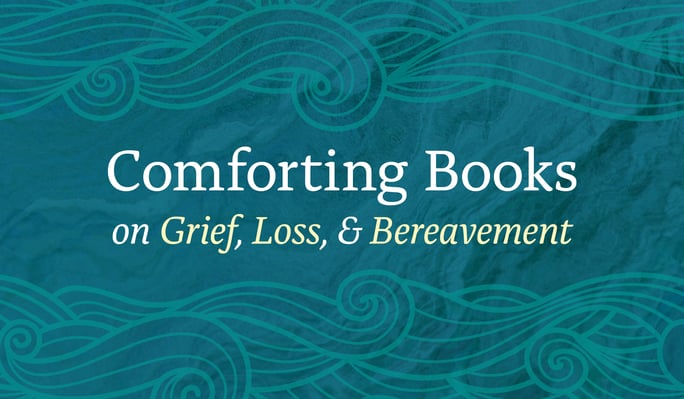 Grief is one of the most common human experiences—and it can also feel incredibly isolating and heartbreaking. During times of loss, be it the death of a loved one, the loss of a relationship, or another major life transition, books can be an invaluable source of comfort. Books help us to feel seen and heard, offer practical advice, and provide us space to reflect on our grief and find solace with others. Below are books that, through the power of words and storytelling, can provide a sense of hope, healing, and community to those who are navigating the difficult journey of grief.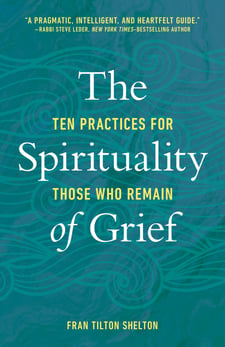 Publication date: April 18, 2023
Grief is all-consuming. Shattering. The Spirituality of Grief honors the complex nature of grief and offers simple comfort: we are not alone, and there is no one right way to grieve. Author Fran Tilton Shelton walks us through the questions that gather in the wake of a loved one's death and offers spiritual practices, emerging from a variety of religious traditions, for those who remain. All who love will eventually grieve. Universal and particular, shared and solitary, grief rearranges every aspect of life. But by bringing the resources of spirituality to bear on our losses, we can carry our sorrows rather than silence them.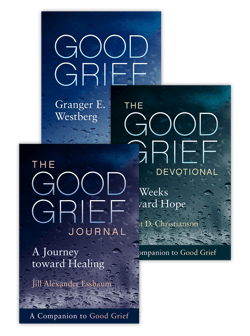 Various Authors
There is no "right" way to grieve; grief is complex and deeply personal. For more than fifty years, Good Grief has helped millions of readers find comfort and hope after loss. Whether one is mourning the death of a loved one, the end of a marriage, the loss of a job, or other difficult life changes, Good Grief is a proven steady companion in times of loss.
In addition to Good Grief, the Good Grief series offers a devotional and a journal for those searching for more resources to help them heal. The three books can be purchased as a complete set, in bundles of two, or individually.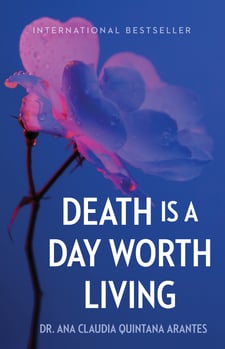 Publication date: March 14, 2023
"It is only through awareness of death that we hasten to build the being that we ought to be," writes Dr. Ana Claudia Quintana Arantes. Death Is a Day Worth Living touches a universal nerve, speaking to our most intimate moments and to the vital part of who we are as caregivers and loving family members. With her expertise, Dr. Quintana Arantes courageously takes on a subject that continues to be taboo, offering nothing short of a revolutionary way to reconsider the act of dying. We need to—and can—do more to ensure that everyone has a well-managed and lovingly supported death, and that to do so is a celebration of their life and humanity, and those of their caretakers.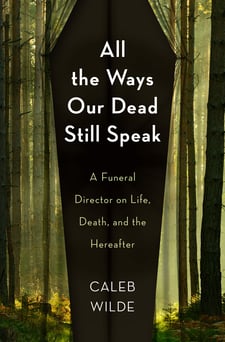 All the Ways Our Dead Still Speak
Publication date: May 24, 2022
What if our dead remain with us? What if closure is not the goal? No matter what you believe about the afterlife, what if the hereafter intersects with the here and now? All the Ways Our Dead Still Speak takes readers on a lyrical and tender quest to encounter the hereafter. Entwining these stories with his own as a sixth-generation funeral director, and with the findings of neuroscience and the solace of faith, Caleb Wilde creates a searching, reverent inquiry into all the ways our dead remain with us.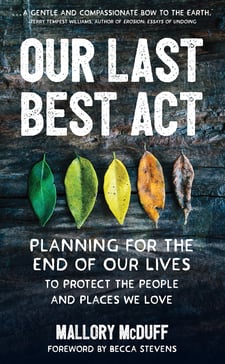 Publication date: December 7, 2021
How do we align our end-of-life choices with our values? In a world experiencing a climate crisis and a culture that avoids discussions about death and dying, environmentalist and educator Mallory McDuff takes us on a journey to discover new, sustainable practices around death and dying—and how it's possible to make end-of-life choices that honor our values, create a sustainable legacy, and help to heal the earth.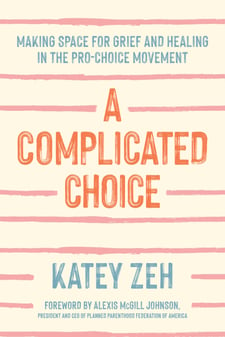 Publication date: February 15, 2022
Too often, the public abortion debate depicts the experience of ending a pregnancy in falsely simplistic terms. Abortion stigma is ubiquitous, even among those who identify as pro-choice. A Complicated Choice offers a call to progressive people of faith to center the lived experiences of people who have abortions. In this book, Rev. Katey Zeh opens us to the complexities of our reproductive lives, giving voice to the experiences of grief, loss, and healing surrounding abortion experiences. By focusing on these experiences, we will be drawn away from the stalemate of debate and into a spiritual response rooted in compassion for those who end pregnancies.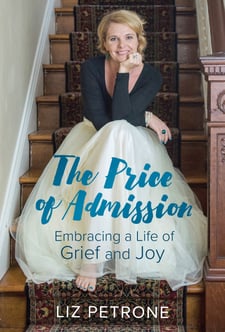 Publication date: September 1, 2020
On the surface Liz Petrone looks as if she has it all. But, like many women, she is desperately lonely and dealing with ghosts of her own. Raw, unflinchingly honest, and surprisingly funny, The Price of Admission is written from a universally understood place of struggle, whether that is the deep darkness of grief or the demanding, yet joyful, haze of everyday life spent caring for ourselves and our families. Petrone provides a timeless reminder to world-weary readers that, often, it is because of our pain that we grow, survive, and–yes–thrive.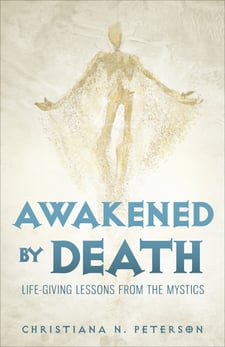 Publication date: October 27, 2020
Fear of death is nearly as inevitable as death itself, so we have used modern medicine and the funeral industry to create an ever-increasing distance between us and our mortality. But these interventions have stripped death of its mystery and mysticism. Taking readers on a journey through history, guided by the mystics, Awakened by Death shows us how our psychological and spiritual relationship to death has changed over time, and helps us to reclaim a healthy engagement with our own mortality.
To view all of our books and resources, visit broadleafbooks.com.
Searching for grief resources for kids? Click here to explore books from our sister imprint, Beaming Books.