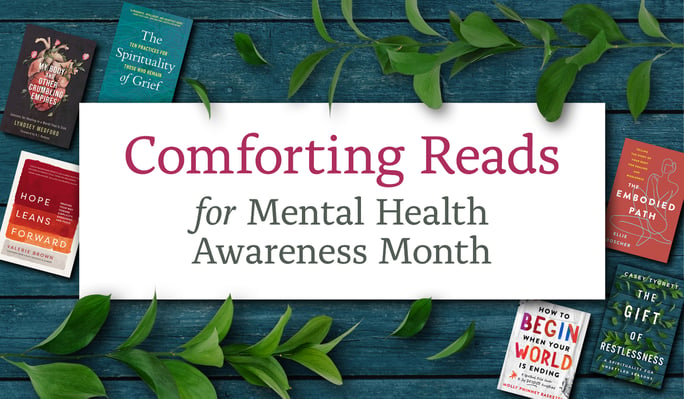 It's never been more important to prioritize our mental health. While we all have our own ways of finding balance and peace, many of us know the solace that can be found in the pages of a good book. From inspiring personal stories to soothing reads on grief and loss, and from meditations that support spiritual and personal growth to reflective pieces that guide toward inner healing, these books offer comfort and encouragement for your journey toward mental well-being.
Mental Health Stories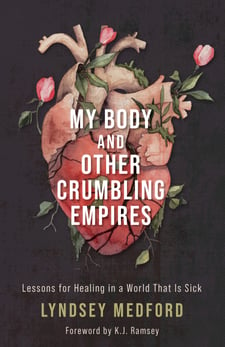 My Body and Other Crumbling Empires
We are living in a world that is sick. Both literally sick, with 60 percent of adults in the US living with a chronic illness, and figuratively sick, facing ever increasing rates of burnout, anxiety, and disconnection. As a writer, activist, and theology student, Lyndsey Medford was used to critiquing unsustainable medical, environmental, economic, and social systems from a theoretical perspective. But when her autoimmune disorder roared out of remission, she discovered that her own body's systems lived at the very real vortex of all those systems' dysfunction. My Body and Other Crumbling Empires points out the beauty and ubiquity of our limitations; the importance of accessibility, broadly construed; the interconnected nature of individual and public health; and the badly needed wisdom we have gained from living with our particular bodies.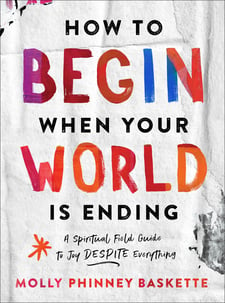 How to Begin When Your World Is Ending
When Molly Phinney Baskette was diagnosed with an aggressive cancer at age thirty-nine and with two small children, her theology of and relationship to God were tested more profoundly than ever. In How to Begin When Your World Is Ending, Baskette shares the questions that confronted her along the way. Weaving together her own story and the stories of those she has encountered in her life of faith, Baskette mines joy from all the hardest parts of being human. In doing so, she reminds us that whatever you are going through, someone has been there before you, and found meaning in the madness.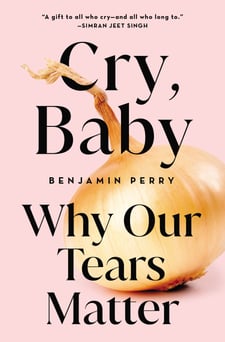 One of our most private acts, weeping can forge connection. But many of us have been taught to suppress our emotions and hide our tears. When writer Benjamin Perry realized he hadn't cried in more than ten years, he undertook an experiment: to cry every day. But he didn't anticipate how tears would bring him into deeper relationship with a world that's breaking. Cry, Baby explores humans' rich legacy of weeping—and why some of us stopped. As we reclaim our crying as a central part of being human, we not only care for ourselves and relearn how to express our vulnerable emotions; we also prophetically reimagine the future.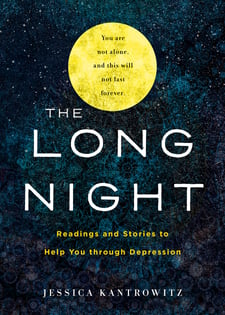 Drawing on the wisdom of spiritual figures from the past and present—including Henri Nouwen, Thomas Merton, Barbara Brown Taylor, Bunmi Laditan, and many others—The Long Night is a comforting and inspirational companion for anyone in the midst of depression. It does not promise healing or deliverance; it is not a guide to praying away the depression. It is simply an attempt to sit next to you in the dark while you wait for the light to emerge. Writer, editor, and minister Jessica Kantrowitz has been where you are. As a mentor and friend, she will walk with you on this journey toward life and light.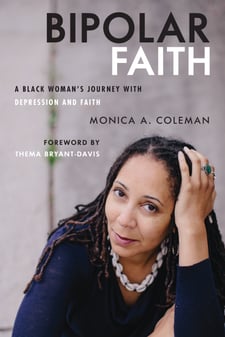 Bipolar Faith is both a spiritual autobiography and a memoir of mental illness. In this powerful book, now in paperback, Monica Coleman shares her lifelong dance with trauma, depression, and the threat of death. She examines the ways that the legacies of slavery, war, sharecropping, poverty, and alcoholism mask a family history of mental illness. Only as she was able to face her illness was she able to live faithfully with bipolar. And in the process, she discovered a new and liberating vision of God.
Spiritual Living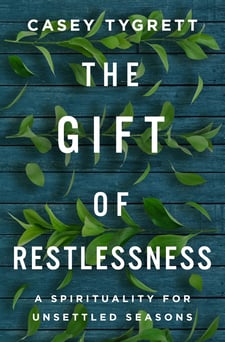 No one asks for restless moments. But what if restlessness is normal, healthy, and even holy? What if spiritual questions are not problems to be solved but invitations of the soul? Spiritual director Casey Tygrett upends the notion that restlessness is a sign that we must move up, move on, or move out. The Gift of Restlessness turns over our innermost questions and holds them up to the light. Where do I belong? What am I here for? Is there enough? And he finds a surprising alignment of these restless questions with the prayer that Jesus taught us to pray. In that ancient prayer's pleas for belonging, purpose, sustenance, mending, protection, and rescue, we find freedom to ask basic human questions and permission to befriend our longings.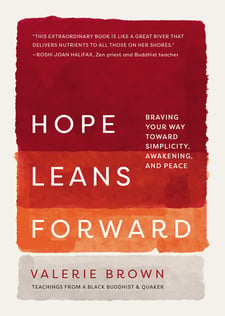 Daily we are asked to move toward bravery, to stretch in the direction of goodness, kindness, forgiveness, patience, and vulnerability. Filled with Quaker wisdom, mindfulness meditation practices, and portraits of real people living out simple yet life-affirming bravery, Hope Leans Forward is a guidebook for all of us who are on journeys of self-transformation, self-discovery, and spiritual discernment. Centering small, everyday acts of bravery with diverse stories from marginalized communities, Valerie Brown's unique perspective as a Black Buddhist Dharma teacher in the Plum Village tradition and her extensive leadership experience shepherd us in navigating life's essential questions to discover true aliveness and meaning.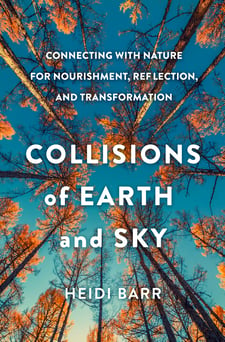 Research indicates that spending time in a natural setting provides a plethora of benefits, from lower blood pressure to increased immunity to an enhanced sense of well-being. But the pace of our lives often leaves little room for connecting with nature, and our history of colonization complicates our relationship to the landscapes we inhabit. Guided by wellness coach and poet Heidi Barr, Collisions of Earth and Sky is a journey of self-inquiry for digging into our origins and roots, figuring out what it means to be a good community member, and integrating those truths and lessons so we can add to the healing of the world.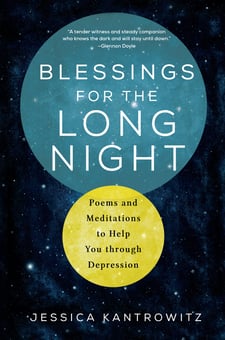 When you're in the midst of depression, time can feel like an eternity. In Blessings for the Long Night, Jessica Kantrowitz's poetry acknowledges the pain and relentlessness of depression and offers gentle presence and hope. This book does not promise healing or deliverance; it is not a guide to praying away the depression. Rather, through these poems, Kantrowitz, who has been where you are, hopes to sit next to you in the dark while you wait for the light to emerge. You are not alone and this will not last forever.
Personal Growth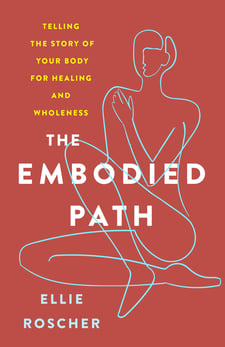 Our bodies have a story to tell. When we turn toward our bodies with curiosity and reverence, we honor those stories, embrace our inner dignity, and make space for more agency. The Embodied Path tells more than twenty body stories, woven together with Ellie Roscher's own body story and insights, to do the essential work of resistance and repair at the individual and communal level. Our bodies are always talking to us, trying to get our attention. Our work is to unfold, to listen, and to claim the truth about our beautiful, storied bodies.
This Book Won't Make You Happy
Happiness is fleeting. And what if you don't even need it to live a life of peace and purpose? In This Book Won't Make You Happy, therapist Niro Feliciano offers a path to something much more achievable and abundantly more satisfying: contentment. By incorporating eight simple postures rooted in cognitive behavioral science and mindfulness practices into our daily routines, we can move away from anxiety and toward balance and calm. Through these practices we will overcome obstacles that hold us back from living full, meaningful, contented lives.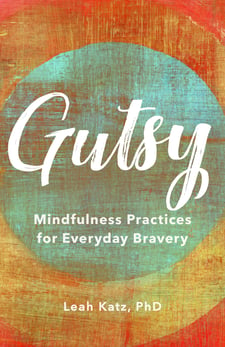 Western society too often trains women out of feeling innately confident in who we are and in the wisdom we hold inside. Instead, we are handed down a set of expectations about everything from our bodies and dispositions to our mothering and career choices. In Gutsy, Dr. Leah Katz draws on her training as a psychologist and her experience leaving an ultra-Orthodox Jewish faith and culture to offer tools and insights for getting "unstuck" from society's unrealistic and often harmful expectations for women that we have adopted as our own. It's time to get gutsy and create the rich, vibrant life we have always wanted.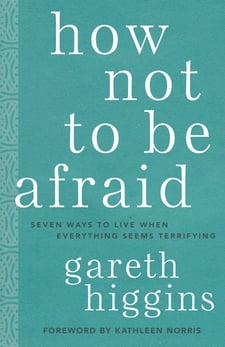 Fight, flee, or freeze: Are these our only options for responding to fear? In How Not to Be Afraid, Gareth Higgins addresses seven common fears and invites us to change the course of our stories through seven habits of hope rooted in Celtic spirituality. Pointing us toward tenderness, empathy, and gentle encounter with others and with our deepest fears, Higgins helps us discover that peace is the path to itself.
Grief & Loss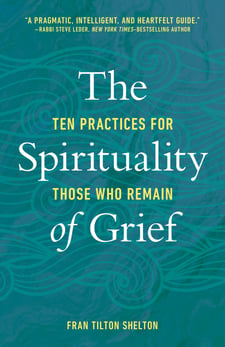 Grief is all-consuming. Shattering. The Spirituality of Grief honors the complex nature of grief and offers simple comfort: we are not alone, and there is no one right way to grieve. Author Fran Tilton Shelton walks us through the questions that gather in the wake of a loved one's death and offers spiritual practices, emerging from a variety of religious traditions, for those who remain. All who love will eventually grieve. Universal and particular, shared and solitary, grief rearranges every aspect of life. But by bringing the resources of spirituality to bear on our losses, we can carry our sorrows rather than silence them.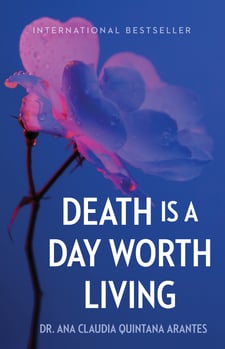 "It is only through awareness of death that we hasten to build the being that we ought to be," writes Dr. Ana Claudia Quintana Arantes. Death Is a Day Worth Living touches a universal nerve, speaking to our most intimate moments and to the vital part of who we are as caregivers and loving family members. With her expertise, Dr. Quintana Arantes courageously takes on a subject that continues to be taboo, offering nothing short of a revolutionary way to reconsider the act of dying. We need to—and can—do more to ensure that everyone has a well-managed and lovingly supported death, and that to do so is a celebration of their life and humanity, and those of their caretakers.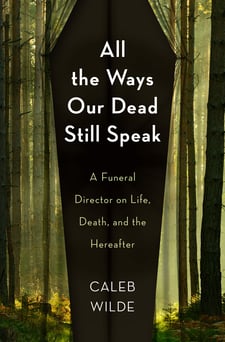 All the Ways Our Dead Still Speak
What if our dead remain with us? What if closure is not the goal? No matter what you believe about the afterlife, what if the hereafter intersects with the here and now? All the Ways Our Dead Still Speak takes readers on a lyrical and tender quest to encounter the hereafter. Entwining these stories with his own as a sixth-generation funeral director, and with the findings of neuroscience and the solace of faith, Caleb Wilde creates a searching, reverent inquiry into all the ways our dead remain with us.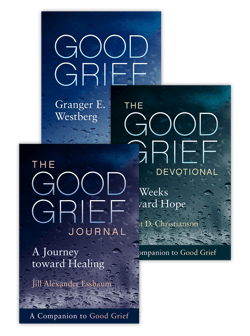 Various Authors
There is no "right" way to grieve; grief is complex and deeply personal. For more than fifty years, Good Grief has helped millions of readers find comfort and hope after loss. Whether one is mourning the death of a loved one, the end of a marriage, the loss of a job, or other difficult life changes, Good Grief is a proven steady companion in times of loss.
In addition to Good Grief, the Good Grief series offers a devotional and a journal for those searching for more resources to help them heal. The three books can be purchased as a complete set, in bundles of two, or individually.
To view all of our books and resources, visit broadleafbooks.com.
Searching for books on mental health for kids? Click here to explore books from our sister imprint, Beaming Books.