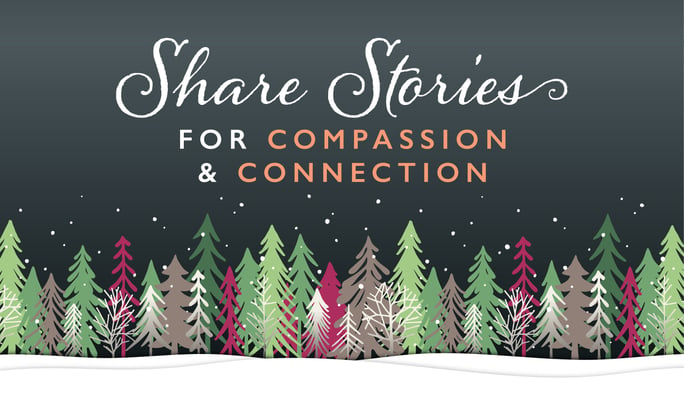 After years of social distancing in a world in turmoil, many of us are desperately searching for connections with others in our lives. Stories allow us to broaden our way of thinking and build a deeper sense of compassion for others, as well as ourselves. Give the gift of books that invite us to engage with diverse voices on a wide range of topics, from parenthood and healing, to justice and peace, and everything in between.
From now through Christmas, get free shipping and 25% off all purchases with code BLHOLIDAY25 at check-out.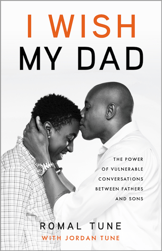 The Power of Vulnerable Conversations Between Fathers and Sons
Romal Tune with Jordan Tune
9781506481579
Romal Tune was raised mostly without a father. He and his dad connected briefly when he was a teenager, and then had no relationship for decades. He began to wonder if other men also longed to have vulnerable conversations with their fathers. So he sat down with seventeen men of diverse ages, ethnicities, and socioeconomic backgrounds for "I Wish My Dad" conversations. In the pages of this book, he invites us into the room as the men unpack relationships with their fathers, learn to work through emotional pain, recount moments of tenderness and care, and describe risks they took to heal and connect with their fathers. I Wish My Dad helps fathers and their sons move through the past to find deep connection in the present.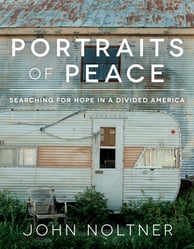 Searching for Hope in a Divided America
John Noltner
9781506471211
Frustrated with an increasingly polarized social landscape, award-winning photographer John Noltner set out on a 40,000-mile road trip across the United States to rediscover the common humanity that connects us. He did so by asking people one simple question: "What does peace mean to you?" Through difficult conversations, gentle humor, and a keen eye for beauty, Noltner's Portraits of Peace captures a rich collage of who we are as a nation and offers a promising road map to a peaceful future as a pluralistic society.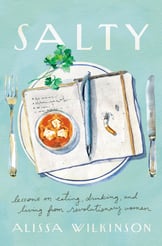 Lessons on Eating, Drinking, and Living from Revolutionary Women
Alissa Wilkinson
9781506473550
Ella Baker, Alice B. Toklas, Hannah Arendt, Octavia Butler, Agnes Varda, Elizabeth David, Edna Lewis, Maya Angelou, Laurie Colwin: these smart, engaging, revolutionary, and creative twentieth-century women were all profoundly influenced by their own relationships to food, drink, and other elements of sustenance. Salty explores the ways food managed to root these women into their various callings. For some, it was cultivating perseverance in the face of hardship. For others, it was nurturing a freedom to act, even in the face of opposition, toward justice and equality. Join these sharp, empowered, and often subversive women and discover how to live with courage, agency, grace, smarts, snark, saltiness, and sometimes feasting—even in uncertain times.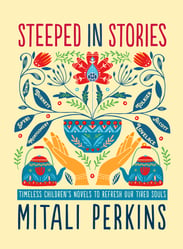 Timeless Children's Novels to Refresh Our Tired Souls
Mitali Perkins
9781506469102
The stories we read as children shape us for the rest of our lives. But it is never too late to discover that transformative spark of hope that children's classics can ignite within us. Award-winning children's author Mitali Perkins grew up steeped in stories—escaping into her books on the fire escape of an apartment building and, later, finding solace in them as she navigated between the cultures of her suburban California school and her Bengali heritage at home. Now Perkins invites us to explore the promise of seven timeless children's novels for adults living in uncertain times: stories that provide mirrors to our innermost selves and open windows to other worlds.
The Art of Loving Our Children's Children
Marilyn McEntyre and Shirley Showalter
9781506468068
Loving our children's children well is an art—one we keep learning as they grow. Making memories and fostering relationships with our grandchildren in the midst of a fast-moving culture isn't easy, and a legacy that lasts isn't crafted overnight. The Mindful Grandparent doesn't shy away from the challenging issues in contemporary grandparenting. Through inspired ideas teamed with simple practices and engaging stories, The Mindful Grandparent serves as your guide and source of refuge for the sacred and sometimes bewildering work of grandparenting.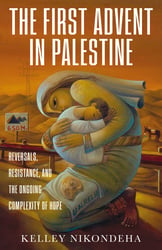 Reversals, Resistance, and the Ongoing Complexities of Hope
Kelley Nikondeha
9781506474793
When we picture the first Advent, we see Mary and Joseph huddled by a manger. We picture Gabriel, magi, and shepherds tending their flocks. A shining star against a midnight sky. But this harmonized version has lifted the Advent story out of its context—those who experienced the first Advent had to travel through great darkness to reach the hope that shining star announced. In The First Advent in Palestine, trusted scholar and community organizer Kelley Nikondeha takes us back, to where the landscape of Palestine is once again the geographic, socioeconomic, and political backdrop for the Advent story. Throughout her explorations, Nikondeha features the stories of modern-day Palestinians, centering their voices to help us meet an Advent recognizable for today.
To view all of our books, visit broadleafbooks.com.