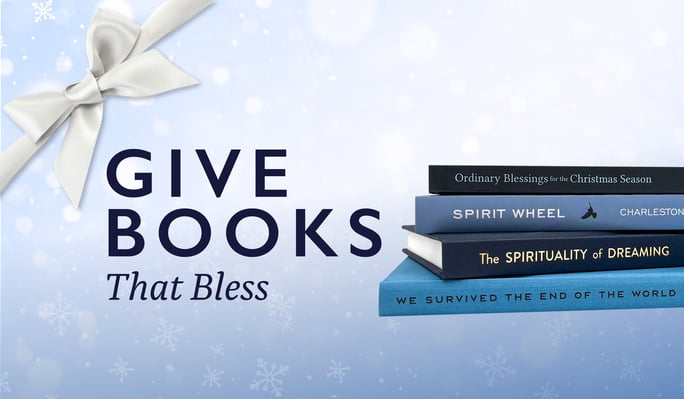 This holiday season, give books that bless and heal. Books are more than just gifts; they're blessings in the form of words. Scroll for our recommendations of reads that offer inspiration, healing, and nourishment through explorations into mindfulness, contemplative spirituality, mysticism, hope, and dreaming.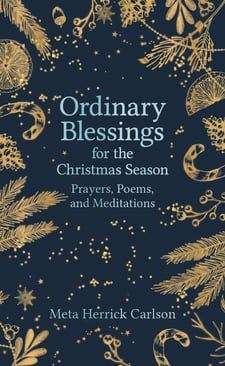 Ordinary Blessings for the Christmas Season
Publication date: October 3, 2023
For so many of us, the season leading up to Christmas is a time of huge expectations, huge busyness, and often huge grief. Ordinary Blessings for the Christmas Season is a collection of prayers, poems, and meditations to help us recognize the holy beneath the hustle and hibernation of the season. The book includes blessings for all the ordinary and not-so-ordinary moments of the season, like addressing Christmas cards, setting boundaries with family, shoveling snow, and the first Christmas without a loved one. Also included are blessings dedicated to beloved nativity characters, blessings for each of the twelve days of Christmas, and a collection of sacred-word-inspired blessings that readers can use as daily Advent readings. Let this beautiful little book be a reminder that the holy can be found in the routine and the ritual of the holiday season.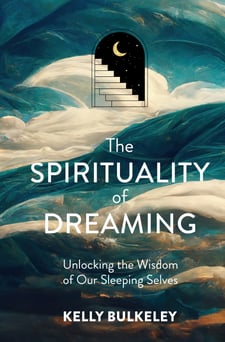 Publication date: December 5, 2023
We're asleep almost a third of our lives. What if those sleeping hours hold wisdom, creativity, and even connection with the divine? In The Spirituality of Dreaming, leading dream scholar and expert Dr. Kelly Bulkeley brings us a set of time-honored methods to stimulate innate dreaming capacities and amplify their impact in our waking lives. By drawing on classic and contemporary works of theology, anthropology, and psychology, along with the latest dream research, Bulkeley maps the spiritual power of dreaming and argues that our dreams matter in ways we do not yet fully realize, both individually and collectively. Together we can learn how to unlock the sacred truths revealed within our sleeping selves.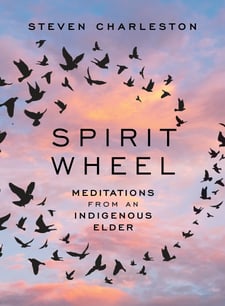 Publication date: July 11, 2023
When the Spirit speaks to him in his daily prayers, Choctaw elder and spiritual explorer Steven Charleston, author of Ladder to the Light, takes a pen and writes down the messages. This stunning collection of more than two hundred meditations introduces us to the Spirit Wheel and the four directions that ground Native spirituality: tradition, kinship, vision, and balance. We are all searching for belonging and a vision of the world that makes sense. Together we can turn toward the wisdom of our ancestors, kinship with all of Mother Earth's creatures, the vision of the Spirit, and mindful balance of life.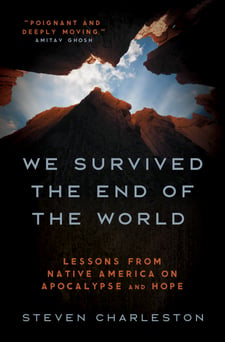 We Survived the End of the World
Publication date: September 19, 2023
Native America has confronted apocalypse for more than four hundred years. In We Survived the End of the World, Choctaw elder and Episcopal priest Steven Charleston tells the stories of four Indigenous prophets who helped their people learn strategies for surviving catastrophe, using their lessons and wisdom as guidance for how we can face the uncertainty of the modern age.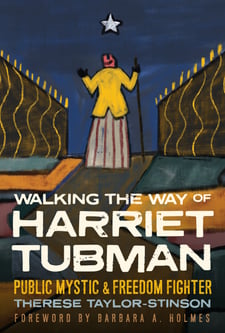 Walking the Way of Harriet Tubman
Publication date: February 14, 2023
Harriet Tubman, freedom fighter and leader in the Underground Railroad, is one of the most significant figures in US history. In Walking the Way of Harriet Tubman, Therese Taylor-Stinson introduces Harriet, a woman born into slavery, whose unwavering faith and practices in spirituality and contemplation carried her through insufferable abuse and hardship to become a leader for her people. As the luminous significance of Harriet Tubman's spiritual life is revealed, so too is the path to our own spiritual truth, advocacy, and racial justice as we follow in her footsteps.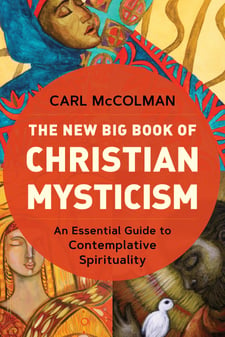 The New Big Book of Christian Mysticism
Publication date: August 29, 2023
What exactly is Christian mysticism? Is it necessary for the survival of Christianity? How can it be relevant in our crisis-ridden world? Questions like these inspire The New Big Book of Christian Mysticism, a newly updated edition from beloved spiritual teacher and bestselling author Carl McColman. This bigger book introduces both Christians and non-Christians to the contemplative tradition within Christianity, a tradition that has often been marginalized or cloistered (to the church's detriment). As a practice-oriented book, this is an invitation to embrace the mystical element within Christianity—a practice that can equip faithful persons with a joyful sense of divine intimacy, not just for personal benefit but as a foundation to a life of service and activism in the interest of justice.
Dive deeper with the free The New Big Book of Christian Mysticism study guide—perfect for church groups, book clubs, or individual reflection.
Click here to view all of our 2023 Holiday Gift Guides.
To view all of our books and resources, visit broadleafbooks.com.