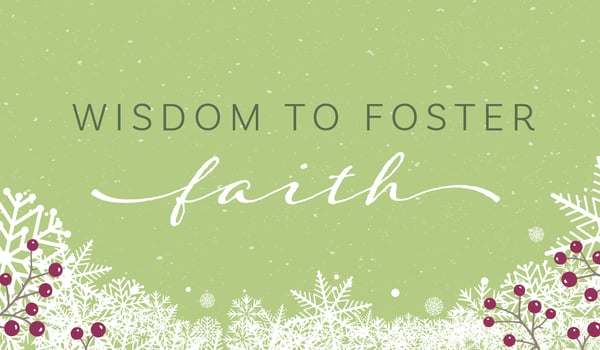 It's been a hectic year, and for many, faith is a source of comfort amid stress. This holiday season, give the gift of books that will help you and your loved ones seek peace and lasting spiritual growth in the year ahead.
We are offering free shipping and 20% off all purchases through Christmas. Use the code BLHOLIDAY20 at check-out.

Various authors
Enrich each day with wisdom from our greatest spiritual thinkers. Through brief daily readings and reflection questions, the 30-Day Journey series invites readers to be inspired and transformed. By devoting a moment to meaningful reflection and spiritual growth, readers will find deeper understanding of themselves and the world, one day at a time.
Available editions:
Dietrich Bonhoeffer

St. Hildegard of Bingen

Martin Luther King Jr.

Dorothy Day

Jane Austen

Emily Dickinson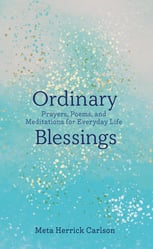 Prayers, Poems, and Meditations for Everyday Life
Meta Herrick Carlson
9781506450612
The ordinary moments of life can be sacred, if we simply take time to notice. From gifted poet and empathetic pastor Meta Herrick Carlson, Ordinary Blessings is a collection of prayers, poems, and meditations offering a brief respite from the hectic, harried pace of our days. Pause, take a deep breath, and open these pages to find that you've been standing on holy ground all along.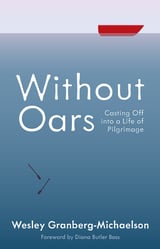 Casting Off into a Life of Pilgrimage
Wesley Granberg-Michaelson
9781506464343
The way of the pilgrim begins with what we leave behind—not so much a journey to a holy place, but a holy practice of leaving the comforts of the familiar for a radical vulnerability. In Without Oars, Wesley Granberg-Michaelson blends history, storytelling, biblical insights, personal reflections, and spiritual formation in an inviting call to discover pilgrimage as a way of life. It offers a unique perspective on the faith journey as an embodied practice of heading into the unknown and unknowable—with all the excitement, risk, and rewards that come with letting go.
Discoveries on the Path of Celtic Christianity
River Jordan
9781506460451
For years, River Jordan felt a call to travel to the mystical Isle of Iona—the island that gave birth to Celtic Christianity. In The Ancient Way she invites us to join her on this pilgrimage as she explores ancient Celtic Christian practices such as hospitality, imagination, and community. This is a thoughtful guide for cultivating divine connection as we embark on our own wild adventures, chasing the mystery that calls us all.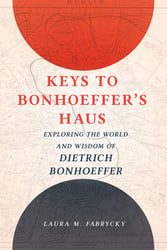 Exploring the World and Wisdom of Dietrich Bonhoeffer
Laura M. Fabrycky
9781506455914
In Keys to Bonhoeffer's Haus, Laura M. Fabrycky takes readers on a tour of Dietrich Bonhoeffer's home, city, and world. Under her expert guidance, we experience his story in new ways and are led to think beyond him into our own lives and civic responsibilities. Ultimately, her transformative tour of Bonhoeffer's Berlin inspires us to discover and embrace what befriending Bonhoeffer means for how we live as citizens of the world today.
Martin Luther King Jr.
9780800697402
In these short meditative and sermonic pieces, some of them composed in jail and all of them crafted during the tumultuous years of the civil rights struggle of the 1960s, Dr. King articulated and espoused in a deeply personal and compelling way his commitment to justice and to the intellectual, moral, and spiritual conversion that makes his work as much a blueprint for Christian discipleship today as it was then.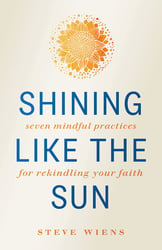 Seven Mindful Practices for Rekindling Your Faith
Steve Weins
9781506456669
Shining like the Sun offers seven mindful practices—attentiveness, ordinariness, simplicity, rhythms, conversation, delight, and restoration—that guide readers to wake up to God as a living reality and to come alive in their bodies, minds, hearts, and deep in their souls. Through stories that illuminate each practice, simple observations, and tangible suggestions for embodying each practice, readers will discover that we can touch God in any ordinary moment.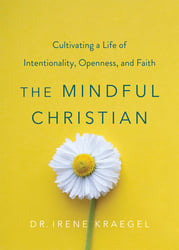 Cultivating a Life of Intentionality, Openness, and Faith
Dr. Irene Kraegel
9781506458618
Mindfulness can help you live more joyfully and wholeheartedly in the world God created. The Mindful Christian provides readers with an overview of mindfulness practice through the lens of faith, showing how the ancient healing practice of mindfulness can help them live more joyfully and wholeheartedly. This book teaches principles of mindfulness as well as easy-to-do practices, leaving readers more compassionate, joyful, content, and at peace with themselves—and with God.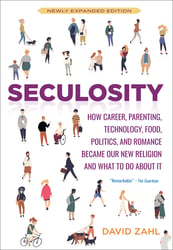 How Career, Parenting, Technology, Food, Politics, and Romance Became Our New Religion and What to Do about It
David Zahl
9781506467641
In our striving, we are chasing a sense of enoughness. But it remains ever out of reach, and the effort and anxiety are burning us out. Today, we look to various passions—from eating to parenting to voting—for the meaning once provided on Sunday morning. Seculosity takes a thoughtful yet entertaining tour of American "performancism." Ultimately, Zahl brings us to a fresh appreciation for the grace of God in all its countercultural wonder.
New edition includes a bound-in small-group discussion guide perfect for book clubs, church groups, and more.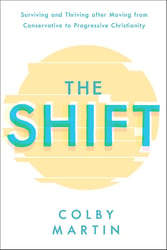 Surviving and Thriving after Moving from Conservative to Progressive Christianity
Colby Martin
9781506455495
When Christians are kicked out of their conservative churches or leave because they no longer feel at home, they undertake a serious shift. Colby Martin has traversed this treacherous territory, has survived its hardships, and is now sharing what he's learned. This friendly survival guide will prepare readers for the pitfalls awaiting them as they shift out of their conservative world, and it will equip them for a more abundant, thriving, and peace-filled spiritual life.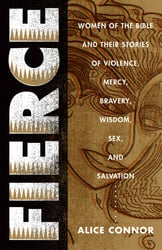 Click here to view all of our 2020 Holiday Gift Guides.
To view all of our books, visit broadleafbooks.com.