To the avid reader, it's always exciting to find a book under the tree. Below are some of our most popular books to gift, perfect for any book lover in your life.
We are offering free shipping and 20% off all purchases through Christmas. Use the code BLHOLIDAY20 at check-out.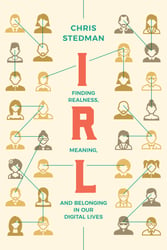 Finding Realness, Meaning, and Belonging in Our Digital Lives
Chris Stedman
9781506463513
It's easy to view our online presence as fake, to see the internet as a space we enter when we aren't living our real, offline lives. IRL, Chris Stedman's insightful exploration of authenticity in the digital age, shines a light on how age-old notions of realness can be freshly understood in our online lives. Stedman invites us all to consider how we use the internet to fulfill our essential need to feel real, online and off.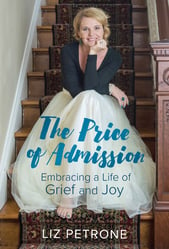 Embracing a Life of Grief and Joy
Liz Petrone
9781506458786
On the surface Liz Petrone looks as if she has it all. But, like many women, she is desperately lonely and dealing with ghosts of her own. Raw, unflinchingly honest, and surprisingly funny, The Price of Admission is written from a universally understood place of struggle, whether that is the deep darkness of grief or the demanding, yet joyful, haze of everyday life spent caring for ourselves and our families. Liz provides a timeless reminder to world-weary readers that, often, it is because of our pain that we grow, survive, and–yes–thrive.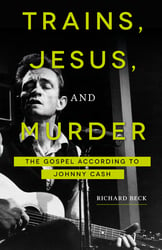 The Gospel according to Johnny Cash
Richard Beck
9781506433769
Johnny Cash sang about and for people on the margins. He famously played concerts in prisons, where he sang both murder ballads and gospel tunes in the same set. In Trains, Jesus, and Murder, Beck explores the theology of Johnny Cash by investigating a dozen of Cash's songs. In reflecting on Cash's lyrics, and the passion with which he sang them, we gain a deeper understanding of the enduring faith of the Man in Black.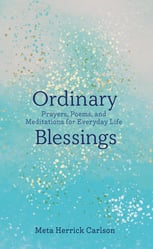 Prayers, Poems, and Meditations for Everyday Life
Meta Herrick Carlson
9781506450612
The ordinary moments of life can be sacred, if we simply take time to notice. From gifted poet and empathetic pastor Meta Herrick Carlson, Ordinary Blessings is a collection of prayers, poems, and meditations offering a brief respite from the hectic, harried pace of our days. Pause, take a deep breath, and open these pages to find that you've been standing on holy ground all along.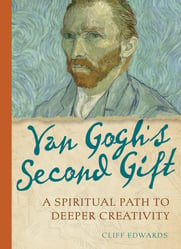 A Spiritual Path to Deeper Creativity
Cliff Edwards
9781506462356
Cliff Edwards, a well-known Vincent van Gogh author and scholar, explores Van Gogh's second gift—the surprising written works of Van Gogh in the form of letters to his brother, fellow artists, and friends. Van Gogh's Second Gift gives us another side of Van Gogh, whose poetic, creative, and original mind opened up startling insights on the creative process. Focusing on more than 40 letter excerpts, Edwards illuminates Van Gogh's vision and creative process, and offers suggestions for reflection and personal engagement.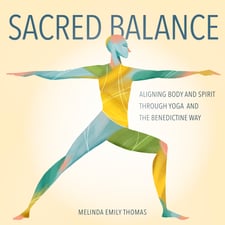 Aligning Body and Spirit through Yoga and the Benedictine Way
Melinda Emily Thomas
9781506463537
For many, yoga is a source of both physical and mental wellness. In Sacred Balance, certified yoga instructor and spirituality blogger Melinda Emily Thomas helps you bring balance to mind, body, and spirit through two timeless traditions: yoga and the Benedictine Way. Studded with illustrations of basic yoga poses and ideas for wellness, prayers, and meditations, Sacred Balance offers an abundance of wisdom for daily life that guides us toward peace and wholeness.

Various authors
Enrich each day with wisdom from our greatest spiritual thinkers. Through brief daily readings and reflection questions, the 30-Day Journey series invites readers to be inspired and transformed. By devoting a moment to meaningful reflection and spiritual growth, readers will find deeper understanding of themselves and the world, one day at a time. These devotionals are just the right size to be the perfect stocking stuffer.
Available editions:
Dietrich Bonhoeffer

St. Hildegard of Bingen

Martin Luther King Jr.

Dorothy Day

Jane Austen

Emily Dickinson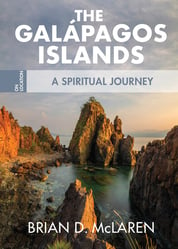 Brian D. McLaren
9781506448251
Bestselling author Brian D. McLaren followed his love of nature (specifically, tortoises) all the way to the Galápagos Islands. There, he paid close attention to the flora and fauna around him but also to what was happening within him, how the natural world awakened his soul in a way that organized religion could not. Even though many of us will never visit the Galápagos Islands, we can travel with McLaren and experience the beauty and fragility of this extraordinary place.
Click here to view all of our 2020 Holiday Gift Guides.
To view all of our books, visit broadleafbooks.com.