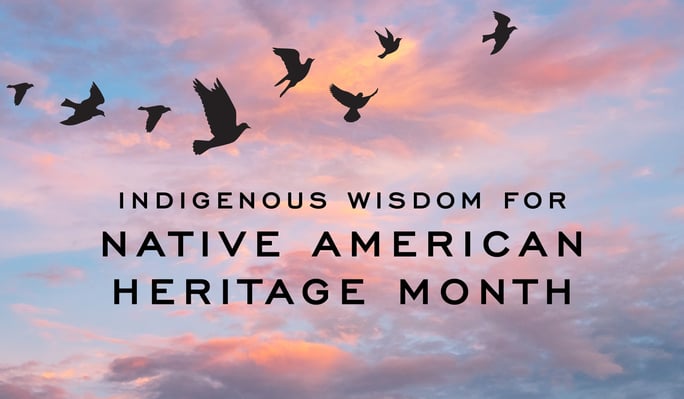 Native American Heritage Month is a time to celebrate the rich, resilient legacy and present-day thriving of the more than 550 First Nations communities throughout the United States and around us, from state-recognized tribes, to Alaska Native and Island Native communities, to our Indigenous neighbors across our northern and southern borders. This month and every month, we are proud to recognize our humble but growing representation of Indigenous authors. The following books reflect their invaluable insights on spirituality, the human condition, and history.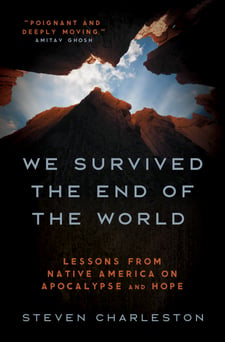 We Survived the End of the World
Publication date: September 19, 2023
Native America has confronted apocalypse for more than four hundred years. In We Survived the End of the World, Choctaw elder and Episcopal priest Steven Charleston tells the stories of four Indigenous prophets who helped their people learn strategies for surviving catastrophe, using their lessons and wisdom as guidance for how we can face the uncertainty of the modern age.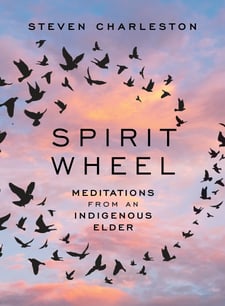 Publication date: July 11, 2023
When the Spirit speaks to him in his daily prayers, Choctaw elder and spiritual explorer Steven Charleston takes a pen and writes down the messages. This stunning collection of more than two hundred meditations introduces us to the Spirit Wheel and the four directions that ground Native spirituality: tradition, kinship, vision, and balance. We are all searching for belonging and a vision of the world that makes sense. Together we can turn toward the wisdom of our ancestors, kinship with all of Mother Earth's creatures, the vision of the Spirit, and mindful balance of life.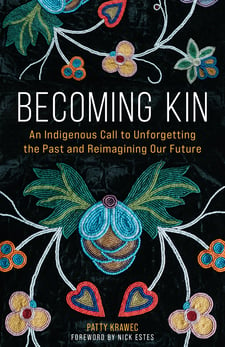 Publication date: September 27, 2022
We find our way forward by going back. Patty Krawec, Anishinaabe and Ukrainian writer from Lac Seul First Nation, weaves her own story with the story of her ancestors and with the broader themes of creation, replacement, and disappearance. This remarkable sojourn through Native and settler history, myth, identity, and spirituality helps us retrace our steps and pick up what was lost along the way: chances to honor rather than violate treaties, to see the land as a relative rather than a resource, and to unravel the history we have been taught.
Dive deeper with the Becoming Kin Discussion Guide—perfect for book clubs, church groups, or individual study.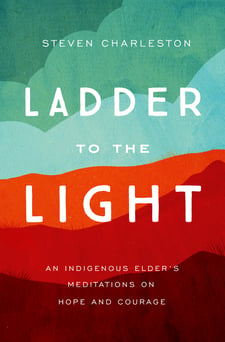 Publication date: January 5, 2021
Native America knows something about cultivating resilience and resisting darkness. Choctaw elder Steven Charleston offers words of hard-won hope, rooted in daily conversations with the Spirit and steeped in Indigenous wisdom. For all who yearn for hope, Ladder to the Light is a book of comfort, truth, and challenge in a time of anguish and fear. Night will not last forever. Together we can climb toward the light.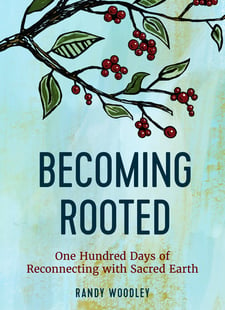 Publication date: January 4, 2022
What does it mean to become rooted in the land? Randy Woodley, an activist, author, scholar, and Cherokee descendant, recognized by the Keetoowah Band, guides us on a one-hundred-day journey to reconnect with the Earth. In Becoming Rooted, he invites us to come away from the American dream—otherwise known as an Indigenous nightmare—and get in touch with the water, land, plants, and creatures around us, with the people who lived on that land for thousands of years prior to Europeans' arrival, and with ourselves. In walking toward the harmony way, we honor balance, wholeness, and connection.
To view all of our books and resources, visit broadleafbooks.com.