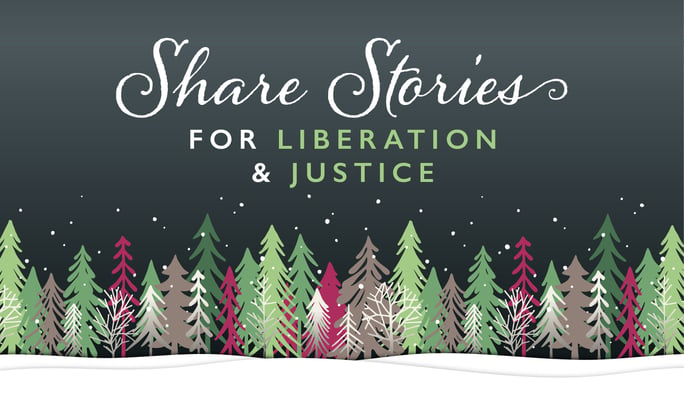 We are each called to fight for justice and the common good. In our current world, it can be difficult to keep our heads up, keep moving forward, and keep working toward equity, even as we know how important it is to do so. This holiday season, share the gift of stories from changemakers who inspire us to keep searching for true liberation for all.
From now through Christmas, get free shipping and 25% off all purchases with code BLHOLIDAY25 at check-out.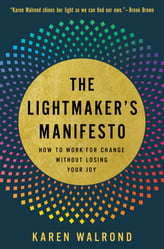 How to Work for Change Without Losing Your Joy
Karen Walrond
9781506469942
Many of us want to advocate for causes we care about—but which ones? We want to work for change—but will the emotional toll lead to burnout? In The Lightmaker's Manifesto, activist Karen Walrond shares strategies to help you define the actions that bring you joy, identify the values and causes about which you are passionate, and put them together to create change. Includes conversations with changemakers Valarie Kaur, Brené Brown, Tarana Burke, and Zuri Adele.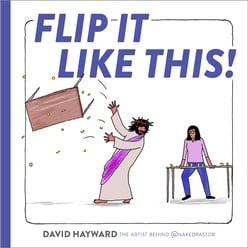 David Hayward
9781506484723
The cartoons of David Hayward, the artist behind @NakedPastor, are graffiti on the walls of the contemporary church. He sketches the ridiculous, the appalling, and the damaging aspects of the church as we know it—as well as Jesus erasing lines, embracing the excluded, and standing outside the church's walls. In this collection, which includes Hayward's most beloved comics as well as never-before-seen cartoons, we find more of the whimsy, impertinence, and tenderness that we didn't even know we needed. Upending notions of who's in and who's out, Hayward's comic vision overturns false pieties and harmful dogmas in one fell swoop.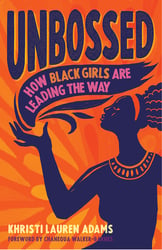 How Black Girls Are Leading the Way
Khristi Lauren Adams
9781506474267
Black girls are leading, organizing, advocating, and creating. They are starting nonprofits. Building political coalitions. Promoting diverse literature. Fighting cancer. Improving water quality. Working to prevent gun violence.

From Khristi Lauren Adams, author of the celebrated Parable of the Brown Girl, comes Unbossed, a hopeful and riveting inquiry into the lives of eight young Black women who are agitating for change and imagining a better world. They are pacesetters, strategic thinkers, visionaries, mobilizers, activists, and more. Their stories may often be overlooked. But Black girls are leading the way.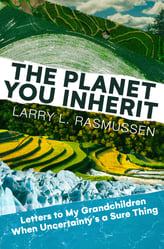 Letters to My Grandchildren When Uncertainty's a Sure Thing
Larry L. Rasmussen
9781506473536
Our children's and grandchildren's generation will face a different world, one affected by climate instability, mass uncertainty, and breathtaking extinction. In fact, the next generation will face the reality that human activity is changing the planet from one geological epoch to another. Larry R. Rasmussen writes from this vantage point to his grandchildren in The Planet You Inherit. In topics ranging from climate change to global citizenship, democracy, and legacy, Rasmussen explores the large questions of justice, meaning, and faith, encouraging us to speak to and look to the future generation and their future world.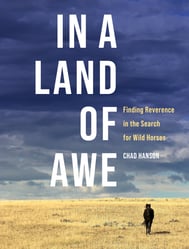 Finding Reverence in the Search for Wild Horses
Chad Hanson
9781506482194
Out on the edges of our frantic twenty-first-century nation, bands of wild horses stand nestled together, calmly nuzzling each other to maintain the bonds of family. Through the lens of the wild mustang, social scientist and poet Chad Hanson gives us new ways to see and meaningfully engage our world as we enter new considerations about how we understand animals and our landscapes, our history, and ourselves. In the tradition of the great literary and nature writers, In a Land of Awe serves as a plea for what we stand to lose if we don't find the courage to protect the planet's most beautiful, and vulnerable, others.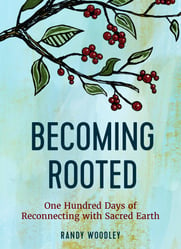 One Hundred Days of Reconnecting with Sacred Earth
Randy Woodley
9781506471174
What does it mean to become rooted in the land? How can we become better relatives to our greatest teacher, the Earth? Randy Woodley, an activist, scholar, and Cherokee descendant, guides us on a one-hundred-day journey to reconnect with the land around us, with the people native to that land, and with ourselves. Meditations, epigraphs, and ideas for reflection and action help us become rooted in our relationship with creation and Creator.
To view all of our books, visit broadleafbooks.com.