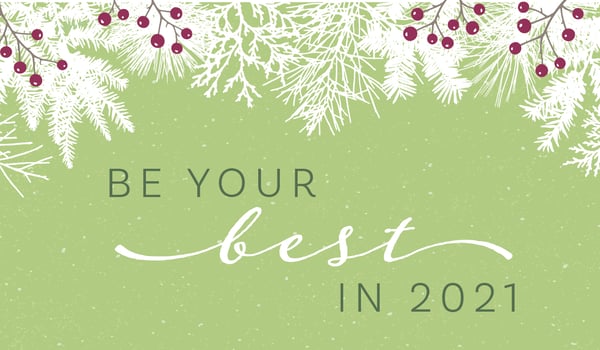 There's always a big push to change ourselves for the better at the start of a new year. But what if our best self has been there all along, deep inside us? Below are books perfect for those in your life who are always striving to let their inner light shine and to grow into their truest self.
We are offering free shipping and 20% off all purchases through Christmas. Use the code BLHOLIDAY20 at check-out.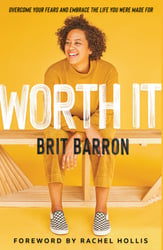 Overcome Your Fears and Embrace the Life You Were Made For
Brit Barron
9781506463278
Brit Barron grew up in an evangelical megachurch in the '90s, trying to fit inside the boundaries her church and its narrow view of God had placed around her. She felt boxed in by her fears, unable to realize her full potential. All that changed when she fell in love with a girl named Sami. Worth It shares her story to inspire us to overcome the fears that keep us from evolving beyond the narratives that have been defined by others. When we do, we'll find out it was so worth it!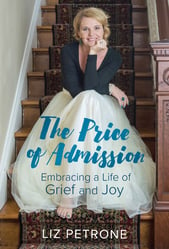 Embracing a Life of Grief and Joy
Liz Petrone
9781506458786
On the surface Liz Petrone looks as if she has it all. But, like many women, she is desperately lonely and dealing with ghosts of her own. Raw, unflinchingly honest, and surprisingly funny, The Price of Admission is written from a universally understood place of struggle, whether that is the deep darkness of grief or the demanding, yet joyful, haze of everyday life spent caring for ourselves and our families. Liz provides a timeless reminder to world-weary readers that, often, it is because of our pain that we grow, survive, and–yes–thrive.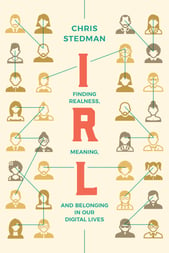 Finding Realness, Meaning, and Belonging in Our Digital Lives
Chris Stedman
9781506463513
It's easy to view our online presence as fake, to see the internet as a space we enter when we aren't living our real, offline lives. IRL, Chris Stedman's insightful exploration of authenticity in the digital age, shines a light on how age-old notions of realness can be freshly understood in our online lives. Stedman invites us all to consider how we use the internet to fulfill our essential need to feel real, online and off.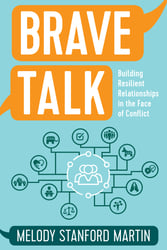 Building Resilient Relationships in the Face of Conflict
Melody Stanford Martin
9781506464022
When we disagree about fundamental issues, it can be difficult to maintain close relationships. In Brave Talk, communications expert Melody Stanford Martin teaches us to treat every conflict as if it's an impasse. She provides practical tools to better navigate conflict, allowing readers to engage fundamental differences—even political and religious ones—with understanding and grace.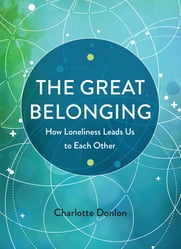 How Loneliness Leads Us to Each Other
Charlotte Donlon
9781506461960
Loneliness has reached epidemic proportions, according to many sources. But what if loneliness is a necessary part of the human condition? What if it is a current that leads us deeper into belonging—to ourselves, to each other, and to God? In The Great Belonging, writer and spiritual director Charlotte Donlon reframes loneliness and offers us a language for the disquiet within. Ultimately, Donlon claims, we can find connection that emerges from honesty, and she offers tools, resources, and practices for transforming loneliness into true belonging.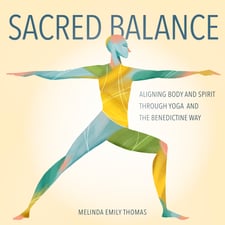 Aligning Body and Spirit through Yoga and the Benedictine Way
Melinda Emily Thomas
9781506463537
For many, yoga is a source of both physical and mental wellness. In Sacred Balance, certified yoga instructor and spirituality blogger Melinda Emily Thomas helps you bring balance to mind, body, and spirit through two timeless traditions: yoga and the Benedictine Way. Studded with illustrations of basic yoga poses and ideas for wellness, prayers, and meditations, Sacred Balance offers an abundance of wisdom for daily life that guides us toward peace and wholeness.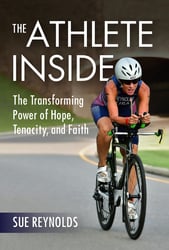 The Transforming Power of Hope, Tenacity, and Faith
Sue Reynolds
9781506458809
After being on yo-yo diets almost all her life, Sue Reynolds was still morbidly obese. She decided to try one more time, though she didn't have much hope for positive results. But this time was different. She was ready. The Athlete Inside follows Reynolds's journey as she lost 200 pounds and found an athlete hiding inside her body. From her first walk to the neighbor's mailbox to finishing sixth at the World Triathlon Championship, Reynolds discovered the joy of conquering fear and pride to find that the best version of herself had been there all along.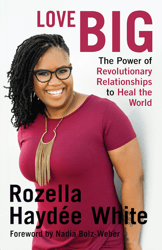 The Power of Revolutionary Relationships to Heal the World
Rozella Haydée White
9781506433738
In the words of Mother Teresa, "We have forgotten that we belong to each other." This lapse in memory has caused deep fractures and allowed fear, hatred, and division to infect our lives together. In Love Big, leadership coach Rozella Haydée White introduces readers to the power of revolutionary relationships. Modeled after the image of God as a lover, these relationships can heal the brokenness of our lives by crossing over the dividing lines of race, gender, religion, orientation, ability, identity, and class to provide relief and inspiration.
Click here to view all of our 2020 Holiday Gift Guides.
To view all of our books, visit broadleafbooks.com.