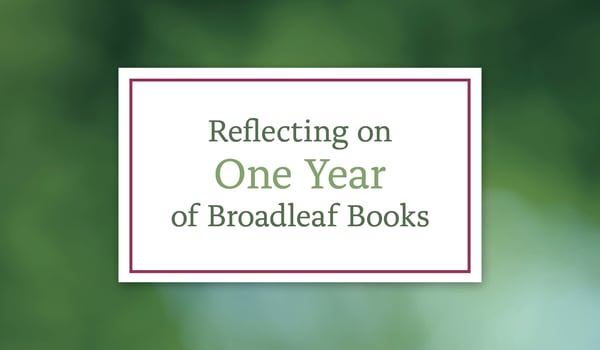 On January 28, 2020, 1517 Media announced the launch of Broadleaf Books, a new adult nonfiction imprint. Broadleaf Books is co-led by Andrew DeYoung, Publishing Director, and Alison Vandenberg, Senior Director of Marketing and Sales. DeYoung and Vandenberg also oversee Beaming Books, the children's imprint of 1517 Media. We sat down with these two to reflect on the first year of Broadleaf Books and what the future holds.
Q: Can you remind us who Broadleaf Books is?
Vandenberg: Broadleaf Books is the adult nonfiction imprint of 1517 Media, the publishing house of the Evangelical Lutheran Church in America (ELCA). Our goal with Broadleaf Books is to meet readers where they are, with books that make a difference in their lives. We strive to publish timely, authentic, and inspiring books, rooted in progressive Christianity, that explore the human experience in the areas of religion, spirituality, social justice, the intersection of religion and culture, and personal growth.
Q: How has the mission of Broadleaf Books been crystalized over the past year?
DeYoung: Our goal is that our books will inspire transformation in readers to foster a more open, just, and compassionate world. When we named this as our mission, we had no idea how necessary books like this would be in the current global climate. We hope we've been able to share wisdom that's challenged and encouraged readers as we've weathered all that the past year has brought.
Q: Given the events of 2020, how has that changed the direction of the program?
Vandenberg: Our books focus on exploring the expanse of human experience. As 2020, a year filled with isolation, grief, and societal unrest, raged on, it became even more evident to us that it's our responsibility to amplify the voices of those from diverse communities and experiences. We've reinforced our commitment to publish books from thought leaders and emerging voices who bring fresh perspectives to essential topics, and we are actively taking steps to increasingly publish diverse voices and hire diverse talent.
Q: Can you share how your titles have been relevant in the past year?
DeYoung: Every book is unique, and it's been heartwarming to see how our books have resonated in different ways throughout the past year. Chris Stedman, author of IRL, spoke on NPR Morning Edition about the increase of time he spends maintaining relationships online now—and why that's okay. In a completely different vein, Billboard Pride shared an interview with singer-songwriter Joy Oladokun, who explained how Brit Barron's Worth It opened her eyes to the ways she was standing in the way of her own happiness.
Q: Who would be interested in books by Broadleaf Books?
Vandenberg: Our readers may or may not be active in Christian communities, but they share a belief that questioning, self-reflection, activism, and inclusivity can be valuable aspects of a faith journey. We hope that our books inspire transformation in readers to foster a more open, just, and compassionate world.
Q: What comes next?
DeYoung: As we move forward, our goal is to further our commitment to publishing books that challenge and encourage readers. We have strong forthcoming titles in the coming seasons, including multi-book deals with Lenny Duncan and Khristi Lauren Adams, two previous Broadleaf Books authors. As all of us move forward and try to heal from the events of the past year, titles like A More Perfect Union by Adam Russell Taylor and The Lightmaker's Manifesto by Karen Walrond will lead the way.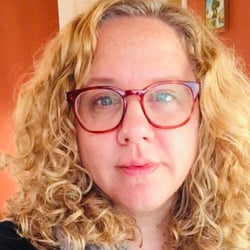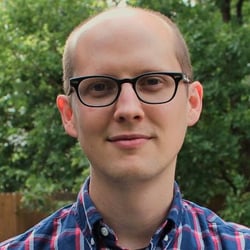 More about Broadleaf Books:
Broadleaf Books is committed to expanding the mind, nourishing the soul, and cultivating the common good. Our books inspire transformation in readers and their communities to foster a more open, just, and compassionate world.  Rooted in the progressive Christian tradition and reflecting the diversity of human creativity, we publish books that engage readers in fresh, substantive, timely, and inspiring reflections on what it is to live with meaning and connection. Our books can be found through your favorite local bookstore, Indiebound, our website, or anywhere else books are sold. To learn more, visit www.broadleafbooks.com.