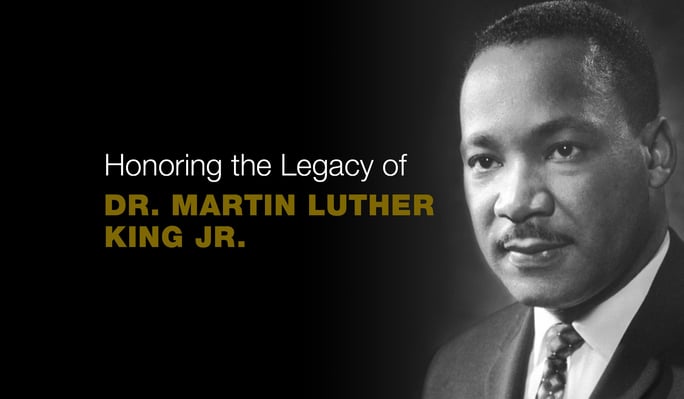 Each January, we remember Martin Luther King Jr.'s extraordinary leadership and legacy—and rightly so. Rarely has our country had a leader who was so dedicated, skilled, charismatic, and singularly focused on promoting civil rights and equality.
Yet, while Dr. King was the most recognizable face of the civil rights movement, he certainly wasn't alone in his efforts. The movement was made up of thousands of individuals who contributed their particular passions and abilities to advocate for civil rights for Black Americans. Many marched with King in the streets, joining boycotts and sit-ins and voter registration efforts. But many did not. Instead, they pressed for equality through other avenues. At the end of this article, you will find book selections that touch on a few of these powerful many, in addition to Dr. King himself.
We learn some of their names in school; we've seen some of their photos in history books. Most civil rights activists, however, labored out of the spotlight, away from the streets and the cameras. They wrote and mentored and educated and researched. They created art and crunched numbers. They called for justice on a national level but also in their very own communities, using the time and resources they had available to them.
Their heartfelt contributions, even if hidden, helped create the necessary groundswell of support for social progress to occur.
Here are only a few of those behind-the-scenes civil rights activists:
Contemplative theologian Howard Thurman had less desire to march in the streets, and more conviction to teach and write about faith, nonviolence, community, and human dignity. His writing shaped the soul of the civil rights movement. After Martin Luther King was stabbed by a mentally ill woman in 1958, Thurman encouraged King to extend his rest period and meditate on the purpose of the movement. King often paraphrased Thurman's words in his speeches and carried a dog-eared copy of Thurman's book Jesus and the Disinherited throughout the Montgomery bus boycott. Thurman served as a caretaker and spiritual adviser to many civil rights leaders, including King, Jesse Jackson, and Marian Wright Edelman.
Myles Horton
Sometimes called "the father of the civil rights movement," Myles Horton cofounded the Highlander Folk School, which became a pivotal training center for civil rights activists and leaders during the 1950s and '60s. Horton and his colleagues, including educator Septima Clark, taught valuable lessons about leadership, interpersonal relations, race relations, organizing, and nonviolent resistance, training both Black and white activists in a fully integrated program. Among those influenced by Highlander were John Lewis, Marion Barry, Ralph Abernathy, and Rosa Parks. Parks went on to ignite the Montgomery bus boycott only months after attending a two-week workshop at Highlander.
Drs. Kenneth and Mamie Phipps Clark
After becoming the first African Americans ever to earn PhDs in psychology, husband-and-wife researchers Kenneth and Mamie Phipps Clark went on to conduct the famous doll experiments. In asking African American children from mostly segregated schools to interact with white-skinned and brown-skinned dolls, the doctors demonstrated that Black children's sense of identity and self-worth suffered immensely under segregation. Their research findings, replicated over several studies in different regions of the US, helped inform the Supreme Court's decision in 1954 to declare school segregation unconstitutional in Brown v. Board of Education of Topeka.
Juliette Hampton Morgan
Born into an aristocratic family in Montgomery, Alabama, Juliette Hampton Morgan experienced such severe anxiety that she could only commute to work via public bus. Through her daily commutes, Hampton witnessed the regular injustices that Black residents of Montgomery experienced, including being left behind even after paying their fares. Morgan began pulling the emergency cord to force bus drivers to let Black riders onto the buses; she also regularly wrote letters to the editor of the local newspaper to express her opposition to Jim Crow and to call for federal anti-lynching laws. In his book Stride Toward Freedom: The Montgomery Story, Martin Luther King recognized Morgan's public support of the Montgomery bus boycott, calling her "a white woman who understood and sympathized."
Considered the "literary voice of the Civil Rights movement," novelist and playwright James Baldwin penned masterful works that captured the extent of race-based oppression in the United States. Baldwin began his writing career when he lived in Paris for nine years, during which time he felt freer to creatively express himself and gained valuable insights about the particular hardships faced by Black Americans. After moving back to the US, Baldwin became widely known for his rich, complex portrayals of the African American experience and as a prominent spokesperson for civil rights. His published works, including Go Tell It on the Mountain, Notes of a Native Son, and If Beale Street Could Talk, powerfully portrayed the anger and frustration of Black communities to a divided nation, while also advocating for a nonviolent approach to change.

On his own, Martin Luther King could only do so much. For his efforts to succeed, he needed a rich diversity of contributions from others. He needed Howard Thurman to keep the movement grounded and focused. He needed Myles Horton to train up a new generation of activists and leaders. He needed the Drs. Clark to provide research-based evidence of the harm caused by segregation. He needed Juliette Hampton Morgan to demonstrate support among white Americans. He needed James Baldwin to harness the power of storytelling to elicit awareness and empathy. These activists could influence others in ways beyond what King could do on his own. Together, their efforts affected the heart, mind, and soul of an entire nation.
This month, we celebrate Dr. King, his extraordinary life, and the ways in which his legacy continues to challenge us. But we also celebrate the many individuals who came alongside him, advocating in diligent, quiet, and effective ways, and helping to create necessary change. Such committed, behind-the-scenes activists are just what our nation needs today as we continue to strive toward greater equity.

Scroll for books that honor the legacy of Dr. Martin Luther King Jr. and inspire us, even now, toward loving and nonviolent activism.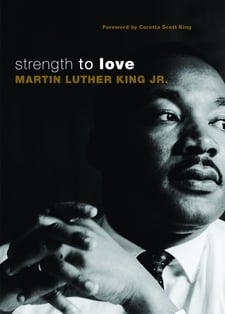 Publication date: March 26, 2010
In these short meditative and sermonic pieces, some of them composed in jail and all of them crafted during the tumultuous years of the civil rights struggle of the 1960s, Dr. King articulated and espoused in a deeply personal and compelling way his commitment to justice and to the intellectual, moral, and spiritual conversion that makes his work as much a blueprint for Christian discipleship today as it was then.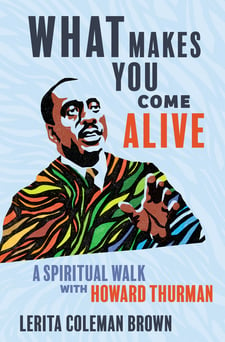 Publication date: February 7, 2023
Known as the godfather of the civil rights movement, Howard Thurman served as a spiritual adviser to Martin Luther King Jr. and other leaders and activists in the 1960s. In What Makes You Come Alive, Dr. Lerita Coleman Brown beckons readers into their own apprenticeship with Thurman. Brown walks with us through Thurman's inimitable life and commitments as he summons us into centering down, encountering the natural world, paying attention to sacred synchronicity, unleashing inner authority, and recognizing the genius of the religion of Jesus.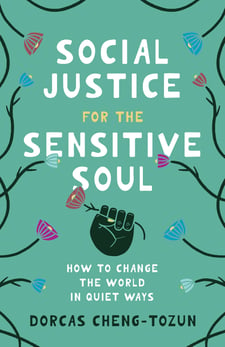 Social Justice for the Sensitive Soul
Publication date: June 20, 2023
Social justice work, we often assume, is raised voices and raised fists. But what does social justice work look like for those of us who don't feel comfortable battling in the trenches? Alongside inspiring, real-life examples of highly sensitive world-changers, Social Justice for the Sensitive Soul expands the possibilities of how to have a positive social impact, affirming the particular gifts and talents that sensitive souls offer to a hurting world.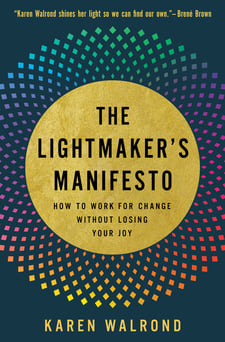 Publication date: November 2, 2021
Many of us want to advocate for causes we care about—but which ones? We want to work for change—but will the emotional toll lead to burnout? In The Lightmaker's Manifesto, activist Karen Walrond shares strategies to help you define the actions that bring you joy, identify the values and causes about which you are passionate, and put them together to create change.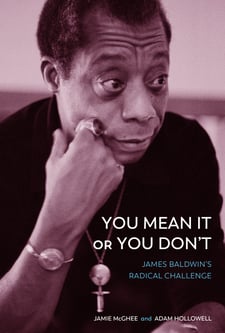 Jamie McGhee and Adam Holowell
Publication date: June 14, 2022
It is not enough to hold progressive views on racial justice, LGBTQ+ identity, and economic inequality. Through a rich examination of James Baldwin's writing and interviews, You Mean It or You Don't spurs today's progressives from conviction to action, from dreaming of justice to living it out in our communities, churches, and neighborhoods.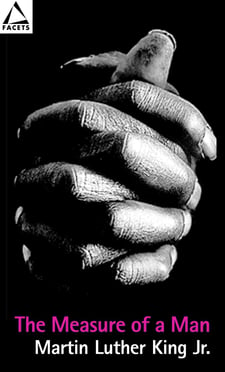 Publication date: October 19, 2021
Eloquent and passionate, reasoned and sensitive, this pair of meditations by the revered civil-rights leader contains the theological roots of his political and social philosophy of nonviolent activism.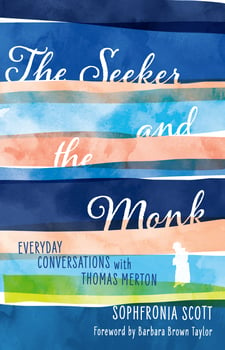 Publication date: March 16, 2021
In The Seeker and the Monk, Sophfronia Scott mines the extensive private journals of one of the most influential contemplative thinkers of the past for guidance on how to live in these fraught times. As a Black woman who is not Catholic, Scott both learns from and pushes back against Thomas Merton, holding spirited and intimate conversations on race, ambition, faith, activism, nature, prayer, friendship, and love.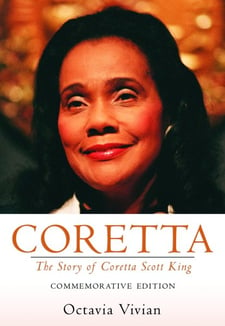 Publication date: May 16, 2006
Coretta Scott King grew up in Alabama and worked her way through college, only to discover that she was not allowed to teach in white schools in Ohio. She pursued a musical career in Boston, where she met Martin Luther King Jr. The Montgomery bus boycott in 1955 brought Dr. King and his wife into national prominence. Since then, and even in the wake of the assassination of her husband, the nation witnessed the beauty and composure of Coretta Scott King as she continued to speak and act on behalf of civil rights.
30-Day Journey with Martin Luther King Jr.
Publication date: August 6, 2019
Enrich each day with wisdom from our greatest spiritual thinkers. Through brief daily readings and reflections, the 30-Day Journey series invites readers to be inspired and transformed. Martin Luther King Jr. led a country from division, racism, and hate toward unity and equality. Whether you are familiar with MLK's writings or are encountering them for the first time, this journey provides the perfect way to engage the thought of this hero of the civil rights movement.