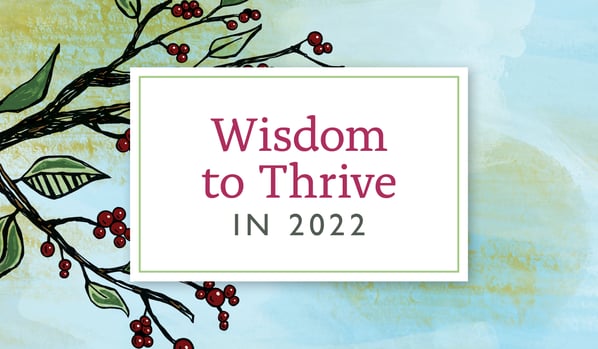 These past two years have been filled with unique challenges. How can we set ourselves up to succeed and thrive as we begin a new year? Below are several books filled with encouraging wisdom to inspire you to be the truest version of yourself—the you that's been there all along.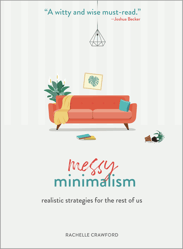 Realistic Strategies for the Rest of Us
Rachelle Crawford
9781506466866
Think minimalism means a perfectly curated, always tidy home? Think again. Drowning in tides of toys, overflowing closets, and a crazy schedule, Rachelle Crawford assumed you had to be naturally organized to keep a tidy living space. Then she found minimalism: the messy, real-life kind that is less about perfection and more about purpose. With empathy, grace, and humor, Crawford shares doable ways to own less and live more fully. Learn to become a more conscious consumer, create a capsule wardrobe, inspire family members to join you, free up more time for the things that matter, and create a tidy(ish) home.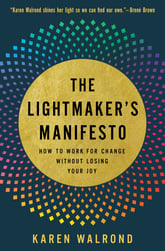 How to Work for Change without Losing Your Joy
Karen Walrond
9781506469942
Many of us want to advocate for causes we care about—but which ones? We want to work for change—but will the emotional toll lead to burnout? In The Lightmaker's Manifesto, activist Karen Walrond shares strategies to help you define the actions that bring you joy, identify the values and causes about which you are passionate, and put them together to create change. Includes conversations with changemakers Valarie Kaur, Brené Brown, Tarana Burke, and Zuri Adele.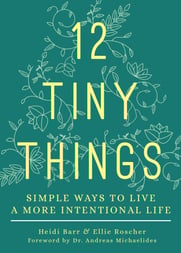 Simple Ways to Live a More Intentional Life
Heidi Barr and Ellie Roscher
9781506465043
In a culture that says bigger is better, it is subversive work to take tiny, lasting steps toward learning and growth. In 12 Tiny Things Ellie Roscher and Heidi Barr journey with us through twelve essential areas of life: space, work, spirituality, food, style, nature, communication, home, sensuality, creativity, learning, and community. In each of these areas, we are invited to take one tiny action that is sure to open up growth and renewal. By trying on one tiny thing at a time, you can slowly, deliberately, and playfully remember who you are. Together, we will reach and grow toward the sun.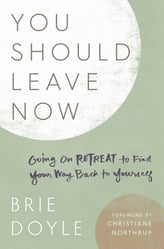 Going on Retreat to Find Your Way Back to Yourself
Brie Doyle
9781506466958
If you want to live an extraordinary life, one in which your heart, mind, and spirit are in sync, you have to make space for your soul. You have to leave, in order to come back to yourself. Written as if by a wise and cherished friend, You Should Leave Now is a gentle, practical guide to drawing rich benefits—mental, emotional, and spiritual—from a personal retreat. Brie Doyle's extraordinary work opens the doors to rediscovering rest and rekindling your inner spark.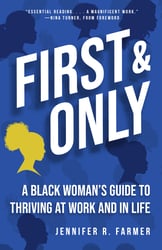 A Black Woman's Guide to Thriving at Work and in Life
Jennifer R. Farmer
9781506466859
A map for finding on-the-job success, challenging systemic racism, and seeking inner healing through the power of faith, First and Only is a guidebook for every Black woman who has had to work twice as hard to be perceived as half as skilled. First and Only is not just about how to lean in, or how to discover the irrefutable laws of leadership. It's about how to heal so you can sustain work for justice and equity. It's about finding personal and social redemption—and leading others to find it too.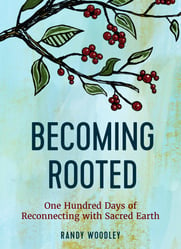 One Hundred Days of Reconnecting with Sacred Earth
Randy Woodley
9781506471174
What does it mean to become rooted in the land? How can we become better relatives to our greatest teacher, the Earth? Randy Woodley, an activist, scholar, and Cherokee descendant, guides us on a one-hundred-day journey to reconnect with the land around us, with the people native to that land, and with ourselves. Meditations, epigraphs, and ideas for reflection and action help us become rooted in our relationship with creation and Creator.
Please note: This title does not publish until January 4, 2022.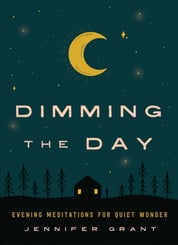 Evening Meditations for Quiet Wonder
Jennifer Grant
9781506471204
The moon is out, the air has cooled, and you are ready for bed. Power down your phone, take a breath, and begin to dim the day. Author Jennifer Grant offers gentle meditations that help you direct your gaze away from screens and uncertainties and toward the natural world. Dimming the Day guides you to focus on the wonders of God's good earth, from the ordinary head of a dandelion to the exquisite beauty of a fractal. Replace anxiety with awe, distraction with focus, and worry with true rest.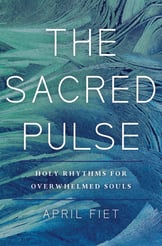 Holy Rhythms for Overwhelmed Souls
April Fiet
9781506469089
Contemporary life is leaving us frazzled, overwhelmed, and out of sorts. In The Sacred Pulse, pastor and author April Fiet invites us to examine the frantic patterns of our lives to reclaim the deeper, sacred pulses that pattern our days. Everyday acts like mealtime and shopping, and sporadic rhythms like the occasional snow day: reclaiming these patterns can remind us of the holy movement of God in the world. The Sacred Pulse shows us how to strip away all of the competing beats we have settled for so we can tap into the joyful, holy rhythms of life.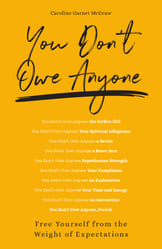 Free Yourself from the Weight of Expectations
Caroline Garnet McGraw
9781506464091
Inspired by the author's viral essay and TEDx Talk "You Don't Owe Anyone an Interaction," You Don't Owe Anyone combines personal stories and tangible solutions to free perfectionists from the weight of expectations. Caroline Garnet McGraw offers a compassionate witness and a wakeup call, inspiring us to move our life in new, positive directions. She shows us what it looks like to refuse to over-function in the old ways, empowering us to move past perfectionism to heal our hearts.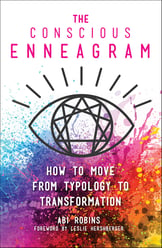 How to Move from Typology to Transformation
Abi Robins
9781506465036
The Enneagram illuminates the painful truth of where we are and inspires us with the promise of where we could be. In The Conscious Enneagram, Abi Robins takes the system further by connecting those dots and explaining the path from patterns to promise. Through practical, easy-to-understand coaching, storytelling, and personal inquiry, this book shows how to use the Enneagram to radically change the way we think, feel, and move through the world.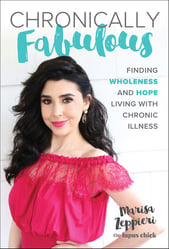 Finding Wholeness and Hope Living with Chronic Illness
Marisa Zeppieri
9781506464114
In Chronically Fabulous, Marisa Zeppieri, the founder of LupusChick, provides helpful principles, personal stories, and occasional recipes that support whole-life thriving with the depth, smarts, and helpful spiritual advice that her dedicated blog readers have come to expect. For anyone looking for hope and resources when your body's immune system is compromised, this is the perfect start to a chronically fabulous you.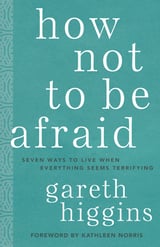 Seven Ways to Live When Everything Seems Terrifying
Gareth Higgins
9781506469034
Fight, flee, or freeze: Are these our only options for responding to fear? In How Not to Be Afraid, Gareth Higgins addresses seven common fears and invites us to change the course of our stories through seven habits of hope rooted in Celtic spirituality. Pointing us toward tenderness, empathy, and gentle encounter with others and with our deepest fears, Higgins helps us discover that peace is the path to itself.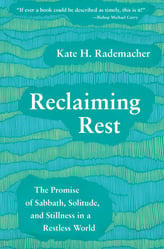 The Promise of Sabbath, Solitude, and Stillness in a Restless World
Kate H. Rademacher
9781506465999
What does pressing pause look like? In Reclaiming Rest, Kate H. Rademacher explores the gifts of solitude, stillness, and Sabbath rest in a world of motion and noise. Ultimately, Rademacher claims, pausing for sacred rest pierces our illusions of self-reliance and control—and that's good news. What if keeping the Sabbath is not only a command to obey but a gift to reclaim?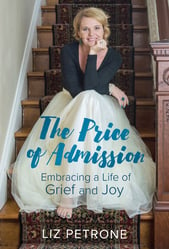 Embracing a Life of Grief and Joy
Liz Petrone
9781506458786
On the surface Liz Petrone looks as if she has it all. But, like many women, she is desperately lonely and dealing with ghosts of her own. Raw, unflinchingly honest, and surprisingly funny, The Price of Admission is written from a universally understood place of struggle, whether that is the deep darkness of grief or the demanding, yet joyful, haze of everyday life spent caring for ourselves and our families. Liz provides a timeless reminder to world-weary readers that, often, it is because of our pain that we grow, survive, and–yes–thrive.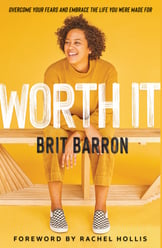 Overcome Your Fears and Embrace the Life You Were Made For
Brit Barron
9781506463278
Brit Barron grew up in an evangelical megachurch in the '90s, trying to fit inside the boundaries her church and its narrow view of God had placed around her. She felt boxed in by her fears, unable to realize her full potential. All that changed when she fell in love with a girl named Sami. Worth It shares her story to inspire us to overcome the fears that keep us from evolving beyond the narratives that have been defined by others. When we do, we'll find out it was so worth it!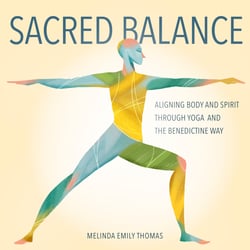 Aligning Body and Spirit through Yoga and the Benedictine Way
Melinda Emily Thomas
9781506463537
For many, yoga is a source of both physical and mental wellness. In Sacred Balance, certified yoga instructor and spirituality blogger Melinda Emily Thomas helps you bring balance to mind, body, and spirit through two timeless traditions: yoga and the Benedictine Way. Studded with illustrations of basic yoga poses and ideas for wellness, prayers, and meditations, Sacred Balance offers an abundance of wisdom for daily life that guides us toward peace and wholeness.
To view all of our books, visit broadleafbooks.com.