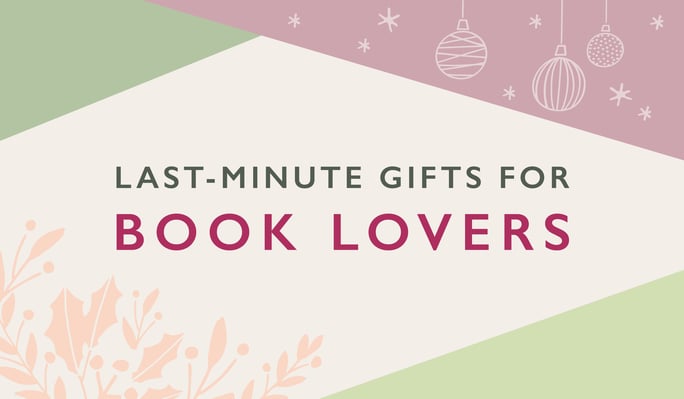 To the avid reader, it's always exciting to find a book under the tree. Below are some of our most popular books to gift, perfect for any book lover in your life.
This holiday season will be unique again. Shipping across all industries will be challenging this year. We encourage you to shop early. From now through Christmas*, get free shipping and 25% off all purchases with code BLHOLIDAY21 at check-out.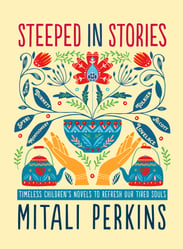 Timeless Children's Novels to Refresh Our Tired Souls
Mitali Perkins
9781506469102
The stories we read as children shape us for the rest of our lives. But it is never too late to discover that transformative spark of hope that children's classics can ignite within us. Award-winning children's author Mitali Perkins grew up steeped in stories—escaping into her books on the fire escape of a Flushing apartment building and, later, finding solace in them as she navigated between the cultures of her suburban California school and her Bengali heritage at home. Now Perkins invites us to explore the promise of seven timeless children's novels for adults living in uncertain times: stories that provide mirrors to our innermost selves and open windows to other worlds.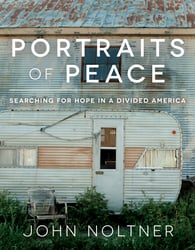 Searching for Hope in a Divided America
John Noltner
9781506471211
Frustrated with an increasingly polarized social landscape, award-winning photographer John Noltner set out on a 40,000-mile road trip across the United States to rediscover the common humanity that connects us. He did so by asking people one simple question: "What does peace mean to you?" Through difficult conversations, gentle humor, and a keen eye for beauty, Noltner's Portraits of Peace captures a rich collage of who we are as a nation and offers a promising road map to a peaceful future as a pluralistic society.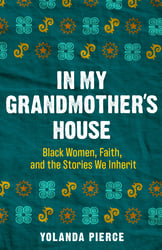 Black Women, Faith, and the Stories We Inherit
Yolanda Pierce
9781506464718
A grandmother's theology carries wisdom strong enough for future generations. In the pages of In My Grandmother's House, public theologian Yolanda Pierce builds an everyday womanist theology rooted in liberating scriptures, stories from the Black church, and truths from Black women's lives. The Divine has been showing up at the kitchen tables of Black women for a long time. It's time to get to know that God.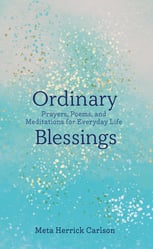 Prayers, Poems, and Meditations for Everyday Life
Meta Herrick Carlson
9781506450612
The ordinary moments of life can be sacred, if we simply take time to notice. From gifted poet and empathetic pastor Meta Herrick Carlson, Ordinary Blessings is a collection of prayers, poems, and meditations offering a brief respite from the hectic, harried pace of our days. Pause, take a deep breath, and open these pages to find that you've been standing on holy ground all along.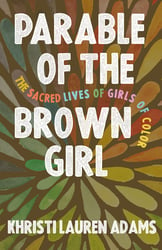 The Sacred Lives of Girls of Color
Khristi Lauren Adams
9781506455686
The stories of girls of color are often overlooked and ignored rather than valued and heard. Instead of relegating these young women to the margins, Khristi Lauren Adams brings their stories front and center where they belong. Thought-provoking and inspirational, Parable of the Brown Girl is a powerful example of how God uses the narratives we most often ignore to teach us the most important lessons in life.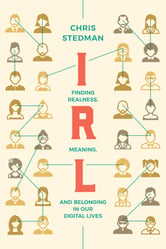 Finding Realness, Meaning, and Belonging in Our Digital Lives
Chris Stedman
9781506463513
It's easy to view our online presence as fake, to see the internet as a space we enter when we aren't living our real, offline lives. IRL, Chris Stedman's insightful exploration of authenticity in the digital age, shines a light on how age-old notions of realness can be freshly understood in our online lives. Stedman invites us all to consider how we use the internet to fulfill our essential need to feel real, online and off.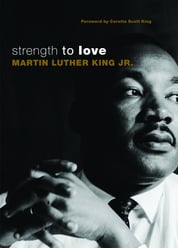 Martin Luther King Jr.
9780800697402
In these short meditative and sermonic pieces, some of them composed in jail and all of them crafted during the tumultuous years of the civil rights struggle of the 1960s, Dr. King articulated and espoused in a deeply personal and compelling way his commitment to justice and to the intellectual, moral, and spiritual conversion that makes his work as much a blueprint for Christian discipleship today as it was then.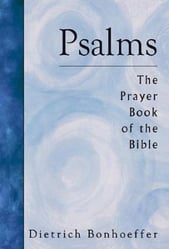 Dietrich Bonhoeffer
9780806614397
Dietrich Bonhoeffer shares one of the his secrets behind the powerful witness of his own life. He had learned to pray the Psalms and from them drew on the power of God in his years of imprisonment. In a brief biographical sketch, Eberhard Bethge, friend and biographer of the author, helps us understand the man who used the Psalms as his prayer book.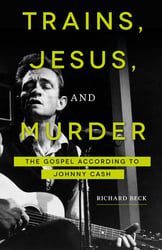 The Gospel according to Johnny Cash
Richard Beck
9781506433769
Johnny Cash sang about and for people on the margins. He famously played concerts in prisons, where he sang both murder ballads and gospel tunes in the same set. In Trains, Jesus, and Murder, Beck explores the theology of Johnny Cash by investigating a dozen of Cash's songs. In reflecting on Cash's lyrics, and the passion with which he sang them, we gain a deeper understanding of the enduring faith of the Man in Black.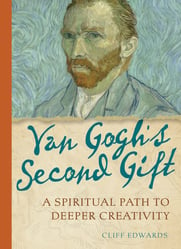 A Spiritual Path to Deeper Creativity
Cliff Edwards
9781506462356
Cliff Edwards, a well-known Vincent van Gogh author and scholar, explores Van Gogh's second gift—the surprising written works of Van Gogh in the form of letters to his brother, fellow artists, and friends. Van Gogh's Second Gift gives us another side of Van Gogh, whose poetic, creative, and original mind opened up startling insights on the creative process. Focusing on more than 40 letter excerpts, Edwards illuminates Van Gogh's vision and creative process, and offers suggestions for reflection and personal engagement.
To view all of our books, visit broadleafbooks.com.
*For orders received after November 12, we cannot guarantee delivery by Christmas. If you'd still like to receive the discount and free shipping after this date, download this PDF to let your loved one know a gift is on its way.