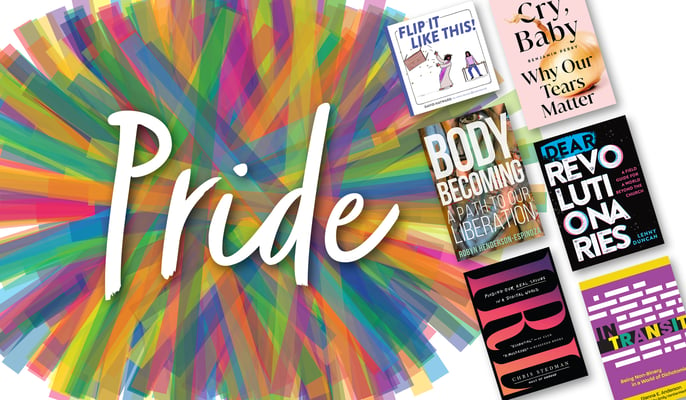 Broadleaf Books is committed to celebrating and uplifting queer voices and stories not just during Pride Month but all year round. Our curated list highlights books on a wide range of topics and experiences, all of which contribute to the wider collective of the LGBTQ+ community. These stories provide the representation and visibility essential in creating a more inclusive and accepting society. Whether you are in, out, an ally, or somewhere in between, we want you to know that you are loved, valued, and worthy. Join us in celebrating the diversity and beauty of queer literature.
Spiritual Wholeness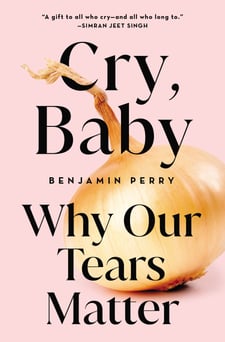 Publication date: May 16, 2023
One of our most private acts, weeping can forge connection. But many of us have been taught to suppress our emotions and hide our tears. When writer Benjamin Perry realized he hadn't cried in more than ten years, he undertook an experiment: to cry every day. But he didn't anticipate how tears would bring him into deeper relationship with a world that's breaking. Cry, Baby explores humans' rich legacy of weeping—and why some of us stopped. As we reclaim our crying as a central part of being human, we not only care for ourselves and relearn how to express our vulnerable emotions; we also prophetically reimagine the future.
Publication date: November 30, 2021
The height of the AIDS crisis in the United States in the 1980s and 1990s left many profound stories that remained untold. In Hidden Mercy, gay Catholic journalist Michael O'Loughlin uncovers the stories of Catholics who at great personal cost chose compassion. A compelling picture of those who responded to human suffering with mercy, offering insights for LGBTQ and other people of faith struggling to find a home in religious communities today.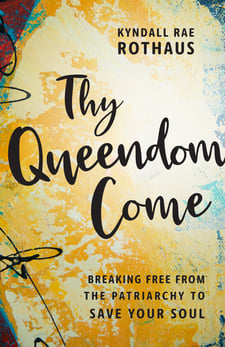 Publication date: August 17, 2021
The narrative passed down to Christian women by patriarchal religion tells us not only that we are bad, but that we need someone outside ourselves to save us. Telling the stories of some of the strongest women in all of Scripture, Thy Queendom Come offers a new path forward. In the queendom of God, we are no longer waiting on a rescuer. We can leave the narrow kingdom behind and embrace a more vibrant, just, and inspiring spiritual life in God's queendom.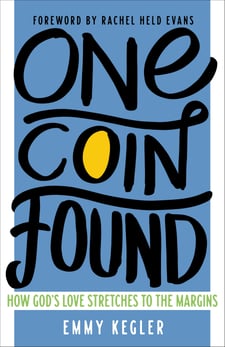 Publication date: April 2, 2019
As a queer woman in the church, Emmy Kegler knows too well how Scripture can be used to wound and exclude. And yet, the stories of Scripture continued to captivate her. So she set out to fall in love with the Bible, wrestling with the stories inside. Kegler shows us that even when we feel like lost and dusty coins, God picks up a broom and sweeps every corner of creation to find us.
Justice & Dignity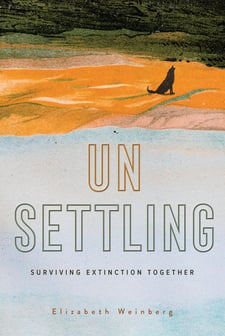 Publication date: October 18, 2022
Climate change is impacting every inhabited region of the world, but there is much we can still do. Using the stories of animals, landscapes, and people who have exhibited resilience in the face of persistent colonization across the North American continent, science writer Elizabeth Weinberg explores how climate change is a direct result of white supremacy, colonialism, sexism, and heteronormativity. With gorgeous and pointed prose, Weinberg weaves together science, personal essay, history, and pop culture to propose a new way of thinking about climate change—one that is rooted in queerness and antiracism.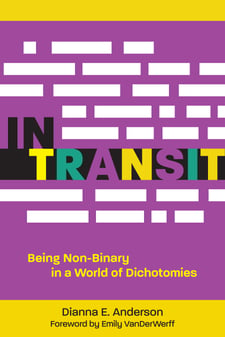 Publication date: July 12, 2022
For decades, our cultural discourse around trans and gender-diverse people has been viewed through a medical lens or a political lens. But those who claim non-binary gender identity deserve their own discourse. In tracing the history and theory of non-binary identity, and telling of their own coming out, non-binary writer Dianna E. Anderson answers questions about what being non-binary might mean, but also about where non-binary people fit in the trans and queer communities. In Transit looks forward to a world where being who we are, whatever that looks like, is met with acceptance and love. Being non-binary is about finding home in the in-between places.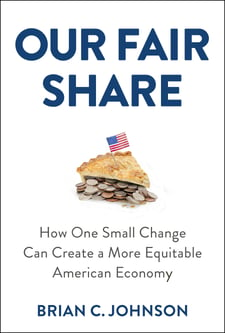 Publication date: September 28, 2021
Over the past fifty years, our economy has been pulling us apart at unprecedented rates by allowing the richest Americans to hoard wealth like almost never before. In Our Fair Share, Brian C. Johnson combines accessible scholarship on wealth and income inequity with stories of real people struggling to survive and thrive in America today. Ultimately, Johnson lays the groundwork for a reasonable and actionable solution, drawing us together to build a common American future.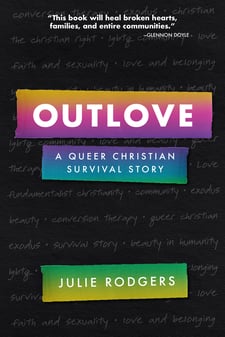 Publication date: June 22, 2021
After decades of bouncing between hope and despair, evangelical, Baptist-raised Julie Rodgers found herself making a powerful public statement that her former self would have never said: "I support same-sex marriage in the church." In Outlove, Julie Rodgers details her deeply personal journey from a life of self-denial in the name of faith to her role in leading the take-down of Exodus International, the largest ex-gay organization in the world, to her marriage to a woman at the Washington National Cathedral. Rodgers's story sheds light on the debate between evangelical Christians and the LGBTQ community, ultimately casting a hopeful vision for how the church can heal.
Religion & Culture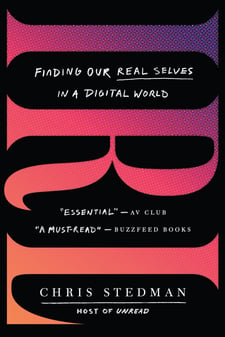 Publication date: August 30, 2022
It's reflexive and common to view our online presence as fake; to see the internet as a space we enter when we aren't living our real, offline lives. But ever since a pandemic pushed more and more of our work, relationships, and even leisure into digital space, the internet doesn't feel so fake anymore. Every day, the lines between digital and "real" space blur even further. In IRL, activist and writer Chris Stedman explores authenticity in the digital age, shining a light into and beyond age-old notions of realness—who we are and where we fit in the world—to bring fresh understanding for our increasingly online lives.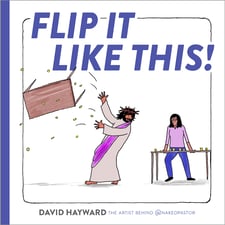 Publication date: July 19, 2022
The cartoons of David Hayward, the artist behind @NakedPastor, are graffiti on the walls of the contemporary church. He sketches the ridiculous, the appalling, and the damaging aspects of the church as we know it—as well as Jesus erasing lines, embracing the excluded, and standing outside the church's walls. In this collection, which includes Hayward's most beloved comics as well as never-before-seen cartoons, we find more of the whimsy, impertinence, and tenderness that we didn't even know we needed. Upending notions of who's in and who's out, Hayward's comic vision overturns false pieties and harmful dogmas in one fell swoop.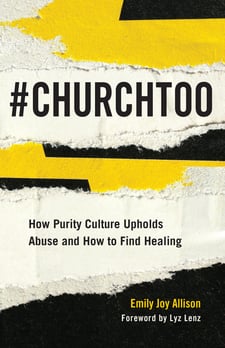 Publication date: March 9, 2021
Sexual abuse is utterly rampant in Christian churches in America. And the reasons are somewhat different than those you might find in the #MeToo stories coming out of Hollywood or Washington. #ChurchToo turns over the rocks of the church's sexual dysfunction, revealing just what makes sexualized violence in religious contexts both ubiquitous and uniquely traumatizing. Emily Joy Allison lays the groundwork for survivors of abuse to live full, free, healthy lives.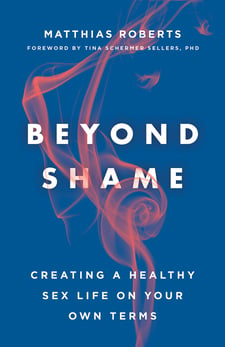 Publication date: January 7, 2020
We all carry sexual shame. Whether we grew up in the repressive purity culture of American Evangelical Christianity or not, we've all been taught in subtle and not-so-subtle ways that sex (outside of very specific contexts) is taboo. Psychotherapist Matthias Roberts helps readers overcome their shame and determine their own definition of healthy sex. Define your sexual values on your own terms, overcome your shame, and start having great, healthy sex.
Personal Transformation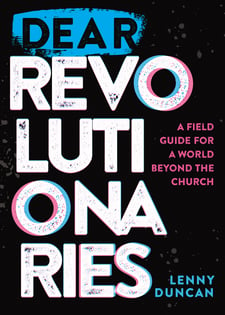 Publication date: February 21, 2023
When Lenny Duncan wrote Dear Church in 2018, they had a vision for a church that could and would reform itself into something new. After four years, a pandemic, a global uprising for racial equity, and what Duncan describes as "the death of the republic" on January 6, 2021, we now live in a vastly different landscape than the one Duncan wrote about previously. Lenny now contends that we no longer need a reformation—we need a revolution. Casting a vision for a new spiritual future led by the people, Dear Revolutionaries offers a series of peace-building practices that will give readers the tools to build, guide, and care for spiritual community in a world beyond the church.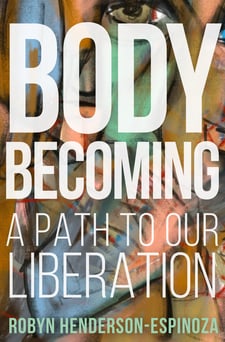 Publication date: March 29, 2022
The body that Dr. Roberto Che Espinoza inhabits is a nonbinary body, a trans body, a body in two races—and a body continually in discovery. Body Becoming offers us a way of understanding the body beyond constructions—political or medical-industrial-complex defined—toward cultivating the body as important in our endeavors to build a more inclusive vision for democracy. Mixing memoir and faith, somatics theory and body practice, Dr. Roberto steers us as we discover embodiment as the primary place of deep wisdom, where culture shifts originate and materialize—and a better world becomes, as we too become.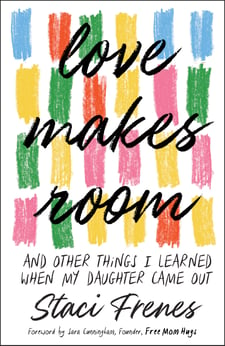 Publication date: May 11, 2021
When Christian singer and speaker Staci Frenes learned her teenage daughter was gay, she found her dreams for the future—along with her lifelong faith—collapsing around her. Coming to terms with a new reality offered an invitation to make room for many things: the inevitability of uncertainty, hope in the midst of loss, awkward and tough conversations, an expanding faith, and a greater understanding of how people are more the same than different.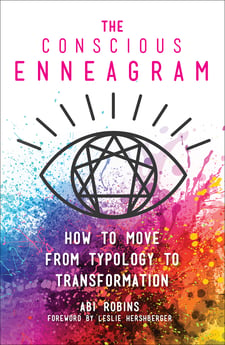 Publication date: April 27, 2021
The Enneagram illuminates the painful truth of where we are and inspires us with the promise of where we could be. In The Conscious Enneagram, Abi Robins takes the system further by connecting those dots and explaining the path from patterns to promise. Through practical, easy-to-understand coaching, storytelling, and personal inquiry, this book shows how to use the Enneagram to radically change the way we think, feel, and move through the world.
To view all of our books and resources, visit broadleafbooks.com.
Searching for children's books that celebrate pride? Click here to explore books from our sister imprint, Beaming Books.