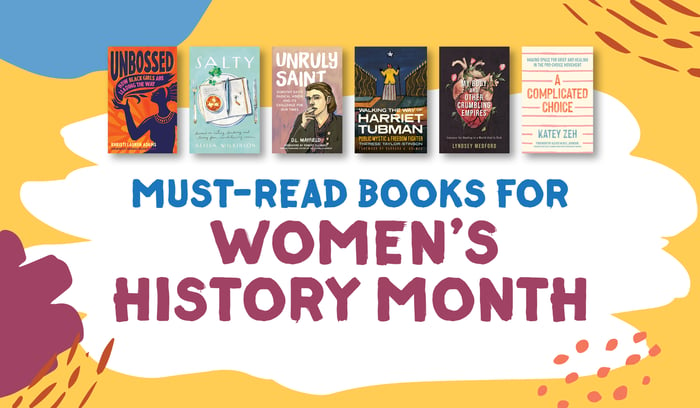 Women are expected to be many things to many people, often at the expense of self-care, mental health, and recognition. In honor of Women's History Month, we have compiled a list of books by women, for women, about women. Books that empower, challenge, inspire, and give us courage. Books that highlight passionate activists in history and vital advocates for justice today, on topics from spiritual living, personal growth, and chronic illness to pressing social issues like abortion, Islamophobia, purity culture, immigration, and body images. All of these books explore the critical and complex roles women play in shaping the world.
Revolutionary Women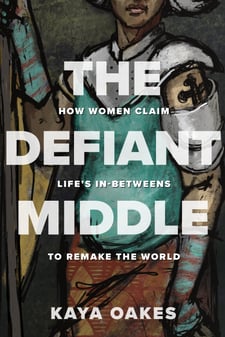 Women are expected to be many things. They should be young enough, but not too young; old enough, but not too old; passionate, but not angry. Women, in other words, are caught between social expectations and a much more complicated reality. In The Defiant Middle, Kaya Oakes draws on the wisdom of women mystics and explores how transitional eras or living in marginalized female identities can be both spiritually challenging and wonderfully freeing, ultimately resulting in a reinvented way of seeing the world and changing it.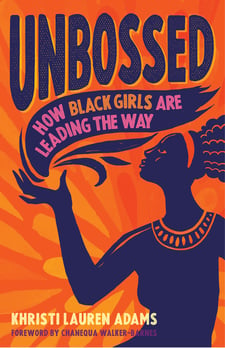 Black girls are leading, organizing, advocating, and creating. They are starting nonprofits. Building political coalitions. Promoting diverse literature. Fighting cancer. Improving water quality. Working to prevent gun violence. From Khristi Lauren Adams, author of the celebrated Parable of the Brown Girl, comes Unbossed, a hopeful and riveting inquiry into the lives of eight young Black women who are agitating for change and imagining a better world.
Also available is Black Girls Unbossed, a companion title for young readers published by our sister imprint, Beaming Books.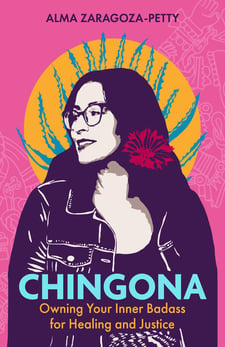 Creating the world you want to live in takes guts and grace and everything you've got. To heal the world, though, you've also got to find healing yourself. In Chingona, Mexican American activist, scholar, and podcast host Alma Zaragoza-Petty helps us claim our inner chingona, a Spanish term for "badass woman." Working for change while preserving her spirit, a chingona repurposes her pain for the good of the world. This work won't be easy. But by unleashing our inner badass, we join the righteous fight for dignity and justice for all.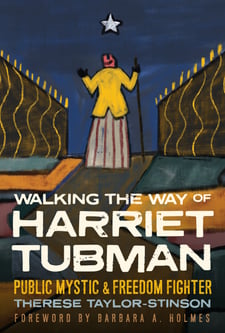 Walking the Way of Harriet Tubman
Harriet Tubman, freedom fighter and leader in the Underground Railroad, is one of the most significant figures in US history. In Walking the Way of Harriet Tubman, Therese Taylor-Stinson introduces Harriet, a woman born into slavery whose unwavering faith and practices in spirituality and contemplation carried her through insufferable abuse and hardship to become a leader for her people. As the luminous significance of Harriet Tubman's spiritual life is revealed, so too is the path to our own spiritual truth, advocacy, and racial justice as we follow in her footsteps.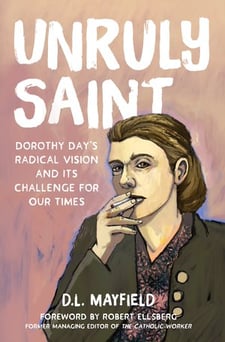 In 1933, in the shadow of the Great Depression, Dorothy Day started the most prominent Catholic radical movement in United States history, the Catholic Worker Movement, a storied organization with a lasting legacy of truth and justice. In Unruly Saint, activist, writer, and neighbor D. L. Mayfield brings a personal lens to Day's story. Through a combination of biography, observations on the current American landscape, and theological reflection, this is at once an achingly relevant account and an encouraging blueprint for people of faith in tumultuous times.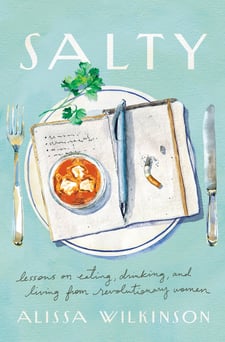 Ella Baker, Alice B. Toklas, Hannah Arendt, Octavia Butler, Agnes Varda, Elizabeth David, Edna Lewis, Maya Angelou, Laurie Colwin: these smart, engaging, revolutionary, and creative twentieth-century women were all profoundly influenced by their own relationships to food, drink, and other elements of sustenance. Salty explores the ways food managed to root these women into their various callings. Join these sharp, empowered, and often subversive women and discover how to live with courage, agency, grace, smarts, snark, saltiness, and sometimes feasting—even in uncertain times.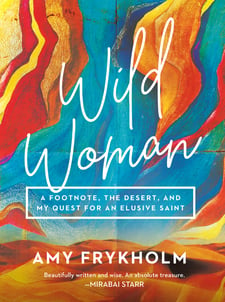 In the dusty corner of a library, journalist Amy Frykholm discovers a footnote that leads her on a decades-long search for Mary of Egypt—runaway, prostitute, holy desert dweller, saint, and archetypal wild woman. With a scholar's eye and a mystic's heart, Frykholm offers a look at an elusive and dynamic figure from history while offering insights into our own inner—and potentially rewilded—lives.
Spiritual Living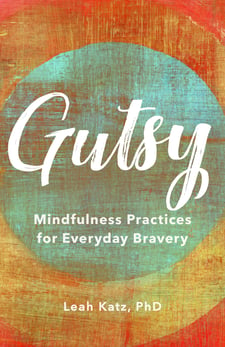 Western society too often trains women out of feeling innately confident in who we are and in the wisdom we hold inside. Instead, we are handed down a set of expectations about everything from our bodies and dispositions to our mothering and career choices. In Gutsy, Dr. Leah Katz draws on her training as a psychologist and her experience leaving an ultra-Orthodox Jewish faith and culture to offer tools and insights for getting "unstuck" from society's unrealistic and often harmful expectations for women that we have adopted as our own. It's time to get gutsy and create the rich, vibrant life we have always wanted.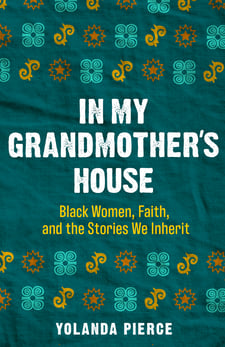 A grandmother's theology carries wisdom strong enough for future generations. In the pages of In My Grandmother's House, now in paperback, public theologian Yolanda Pierce builds an everyday womanist theology rooted in liberating scriptures, stories from the Black church, and truths from Black women's lives. The Divine has been showing up at the kitchen tables of Black women for a long time. It's time to get to know that God.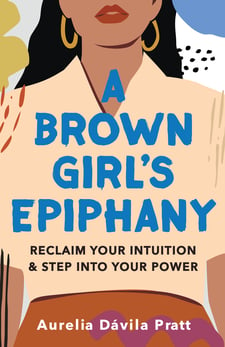 Each of us has traumas, triggers, and painful experiences that have shaped our existence in this world. With the powerful voice of a woman, pastor, mother, and advocate, Rev. Aurelia Dávila Pratt gives us the compassionate nudge and tools we need to access our inner authority. By stepping out of harmful belief systems informed by white supremacy and scarcity, we can step into healthy paradigms of abundance, liberation, and power. A Brown Girl's Epiphany is a love letter to all of us in need of guidance on our journey. Honest, vulnerable, and humble, Pratt imagines a world where the walking wounded become the fully healed and liberated, where our inner work becomes the starting point for creating heaven on earth.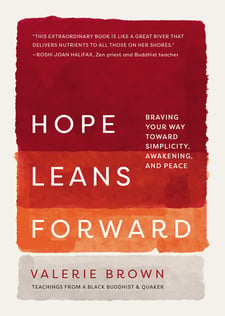 Daily we are asked to move toward bravery, to stretch in the direction of goodness, kindness, forgiveness, patience, and vulnerability. Filled with Quaker wisdom, mindfulness meditation practices, and portraits of real people living out simple yet life-affirming bravery, Hope Leans Forward is a guidebook for all of us who are on journeys of self-transformation, self-discovery, and spiritual discernment. Centering small, everyday acts of bravery with diverse stories from marginalized communities, Valerie Brown's unique perspective as a Black Buddhist Dharma teacher in the Plum Village tradition and her extensive leadership experience shepherd us in navigating life's essential questions to discover true aliveness and meaning.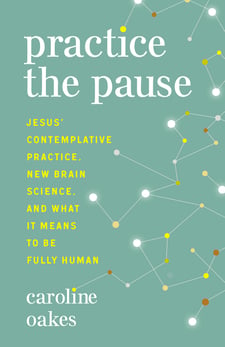 These days, many of us live in a state of overreactive fight-or-flight response and chronic stress. But new developments in brain science have recently proven that an intentional practice of pausing for a few minutes actually rewires our brain in ways that make us calmer, less reactive, and better able to see the bigger picture. In Practice the Pause, spiritual director and writer Caroline Oakes explores how a seven-second pause practice can move us beyond the fight-or-flight responses of our ego in our daily lives and actually equip us to cultivate the common good in the world.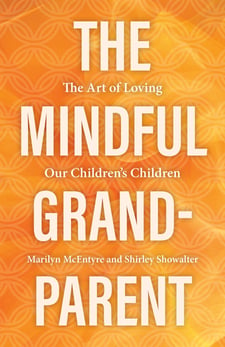 Marilyn McEntyre and Shirley Showalter
Loving our children's children well is an art—one we keep learning as they grow. Making memories and fostering relationships with our grandchildren in the midst of a fast-moving culture isn't easy, and a legacy that lasts isn't crafted overnight. The Mindful Grandparent doesn't shy away from the challenging issues in contemporary grandparenting. Through inspired ideas teamed with simple practices and engaging stories, The Mindful Grandparent serves as your guide and source of refuge for the sacred and sometimes bewildering work of grandparenting.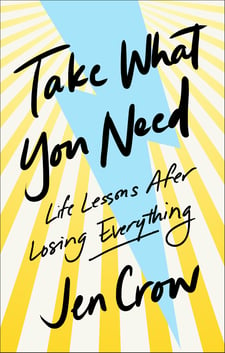 As Jen Crow and her family sifted through the rubble of a house fire, the mantra "Take what you need and leave the rest behind" took on a new meaning. In Take What You Need Crow opens new perspectives for all of us looking to understand our past, our unexpected suffering, our failures, so we too can begin charting a course forward—one drawn from resilience and hope. Both a survival guide and a spiritual companion, this book offers hope, humor, and real-life spiritual tools to help us meet the hardest moments of our lives and take only what we truly need.
Social Issues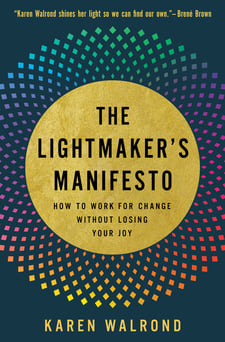 Many of us want to advocate for causes we care about—but which ones? We want to work for change—but will the emotional toll lead to burnout? In The Lightmaker's Manifesto, activist Karen Walrond shares strategies to help you define the actions that bring you joy, identify the values and causes about which you are passionate, and put them together to create change. Includes conversations with changemakers Valarie Kaur, Brené Brown, Tarana Burke, and Zuri Adele.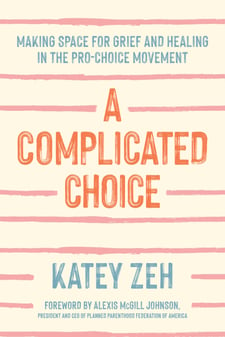 Too often, the public abortion debate depicts the experience of ending a pregnancy in falsely simplistic terms. Abortion stigma is ubiquitous, even among those who identify as pro-choice. A Complicated Choice offers a call to progressive people of faith to center the lived experiences of people who have abortions. In so doing, Rev. Katey Zeh opens us to the complexities of our reproductive lives, giving voice to the experiences of grief, loss, and healing surrounding abortion experiences. By focusing on these experiences, we will be drawn away from the stalemate of debate and into a spiritual response rooted in compassion for those who end pregnancies.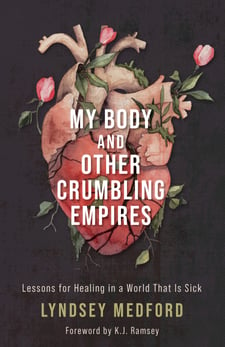 My Body and Other Crumbling Empires
We are living in a world that is sick. Both literally sick, with 60 percent of adults in the US living with a chronic illness, and figuratively sick, facing ever increasing rates of burnout, anxiety, and disconnection. As a writer, activist, and theology student, Lyndsey Medford was used to critiquing unsustainable medical, environmental, economic, and social systems from a theoretical perspective. But when her autoimmune disorder roared out of remission, she discovered that her own body's systems lived at the very real vortex of all those systems' dysfunction. My Body and Other Crumbling Empires points out the beauty and ubiquity of our limitations; the importance of accessibility, broadly construed; the interconnected nature of individual and public health; and the badly needed wisdom we have gained from living with our particular bodies.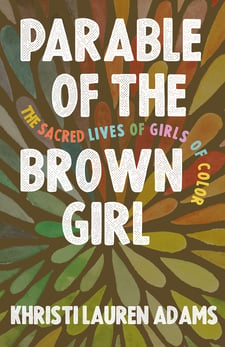 The stories of girls of color are often overlooked and ignored rather than valued and heard. Instead of relegating these young women to the margins, Khristi Lauren Adams brings their stories front and center where they belong. Thought-provoking and inspirational, Parable of the Brown Girl is a powerful example of how God uses the narratives we most often ignore to teach us the most important lessons in life.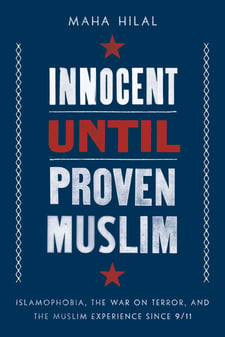 In Innocent Until Proven Muslim, scholar and organizer Dr. Maha Hilal tells the powerful story of two decades of the War on Terror, exploring how the official narrative has justified the creation of a sprawling apparatus of state violence rooted in Islamophobia and excused its worst abuses. Hilal also examines how Muslim Americans have internalized oppression, how some influential Muslim Americans have perpetuated collective responsibility, and how the lived experiences of Muslim Americans reflect what it means to live as part of a "suspect" community. Along the way, this marginalized community gives voice to lessons that we can all learn from their experiences, and to what it would take to create a better future.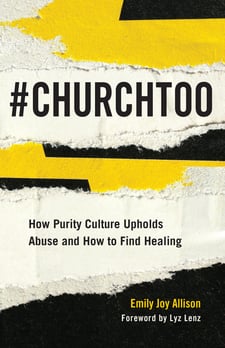 Sexual abuse is utterly rampant in Christian churches in America. And the reasons are somewhat different than those you might find in the #MeToo stories coming out of Hollywood or Washington. #ChurchToo turns over the rocks of the church's sexual dysfunction, revealing just what makes sexualized violence in religious contexts both ubiquitous and uniquely traumatizing. Emily Joy Allison lays the groundwork for survivors of abuse to live full, free, healthy lives.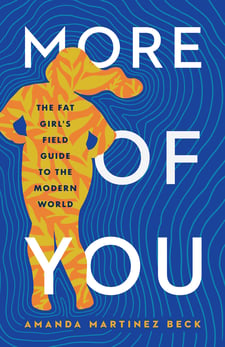 Too often, fatness has been viewed as a moral failing. Fat Christian women in particular are shamed and marginalized by the message that they are failing God. More of You challenges that status quo, teaching readers to resist the shame and guilt that is pressed onto them by the world and instead to embrace their bodies, take up space, and learn to navigate the world in ways that allow them to flourish. This book addresses real needs in the fat acceptance community, from how to find self-love in a thin-obsessed world, to navigating a world built for butts smaller than yours, to advocating for equality and justice for fat women's medical care.
Personal Growth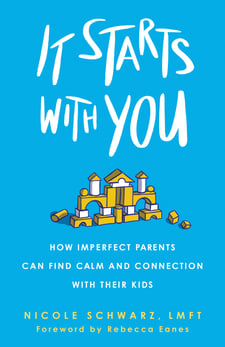 As parents, we want to shape our children into emotionally mature and healthy human beings. But we cannot effectively shape our children's emotional well-being until we've addressed our own traumas and emotional needs. In It Starts with You, marriage and family therapist and parent coach Nicole Schwarz introduces parents to the importance of having a calm brain, connected relationships, respectful conversations, and a coaching mindset. Our kids do not need perfect parents, but parents who are willing to learn and grow with them.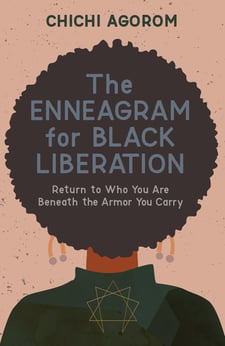 The Enneagram for Black Liberation
For too long, conversations about the Enneagram and its personality types have been centered on and by whiteness. In The Enneagram for Black Liberation, certified Enneagram teacher and trained psychotherapist Chichi Agorom reclaims the Enneagram as a powerful tool for Black women to rediscover our wholeness and worth that existed long before systems of supremacy told us we weren't enough. Centering freedom, ease, and rest for Black women, Agorom invites each of us to claim the Enneagram as our tool for resilience-building in the continued fight for liberation.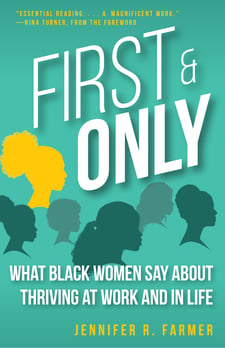 A map for finding on-the-job success, challenging systemic racism, and seeking inner healing through the power of faith, First and Only is a guidebook for every Black woman who has had to work twice as hard to be perceived as half as skilled. First and Only is not just about how to lean in, or how to discover the irrefutable laws of leadership. It's about how to heal so you can sustain work for justice and equity. It's about finding personal and social redemption—and leading others to find it too.
The paperback edition includes an added preface, a discussion guide, and a Q&A with the author.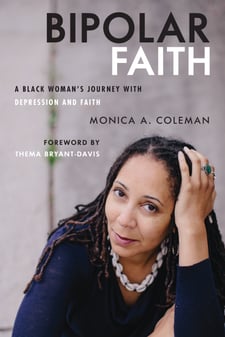 Bipolar Faith is both a spiritual autobiography and a memoir of mental illness. In this powerful book, now in paperback, Monica Coleman shares her lifelong dance with trauma, depression, and the threat of death. She examines the ways that the legacies of slavery, war, sharecropping, poverty, and alcoholism mask a family history of mental illness. Only as she was able to face her illness was she able to live faithfully with bipolar. And in the process, she discovered a new and liberating vision of God.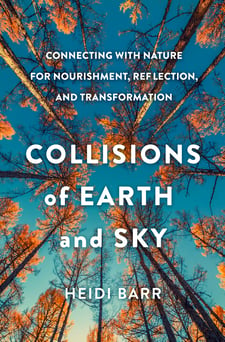 Research indicates that spending time in a natural setting provides a plethora of benefits, from lower blood pressure to increased immunity to an enhanced sense of well-being. But the pace of our lives often leaves little room for connecting with nature, and our history of colonization complicates our relationship to the landscapes we inhabit. Guided by wellness coach and poet Heidi Barr, Collisions of Earth and Sky is a journey of self-inquiry for digging into our origins and roots, figuring out what it means to be a good community member and integrating those truths and lessons so we can add to the healing of the world.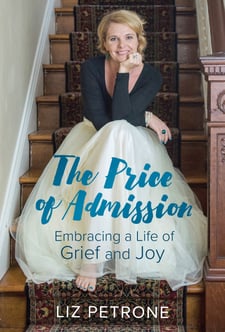 On the surface Liz Petrone looks as if she has it all. But, like many women, she is desperately lonely and dealing with ghosts of her own. Raw, unflinchingly honest, and surprisingly funny, The Price of Admission is written from a universally understood place of struggle, whether that is the deep darkness of grief or the demanding, yet joyful, haze of everyday life spent caring for ourselves and our families. Liz provides a timeless reminder to world-weary readers that, often, it is because of our pain that we grow, survive, and–yes–thrive.
This Book Won't Make You Happy
Happiness is fleeting. And what if you don't even need it to live a life of peace and purpose? In This Book Won't Make You Happy, therapist Niro Feliciano offers a path to something much more achievable and abundantly more satisfying: contentment. By incorporating eight simple postures rooted in cognitive behavioral science and mindfulness practices into our daily routines, we can move away from anxiety and toward balance and calm. Through these practices we will overcome obstacles that hold us back from living full, meaningful, contented lives.
To view all of our books and resources, visit broadleafbooks.com.
Searching for Women's History Month reads for kids? Click here to explore books from our sister imprint, Beaming Books.