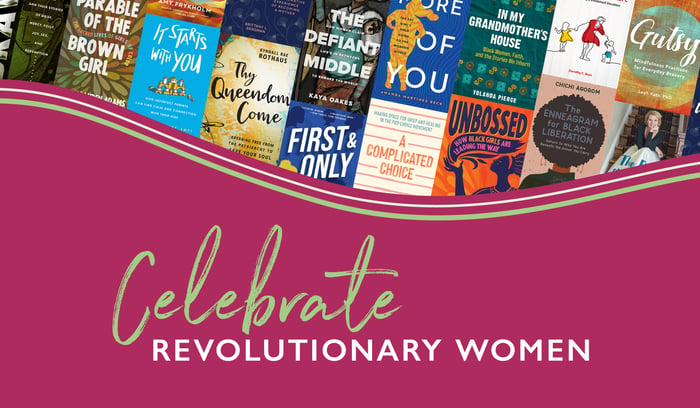 Women are expected to be many things, all while navigating society's limiting expectations. Women's History Month is a time to celebrate the achievements of women who have gone before us and the vital contributions women make to society every day. Below are books by bold, brave, barrier-breaking women that explore the critical roles women play in seeing and shaping the world.
Revolutionary Women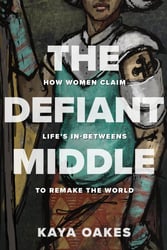 How Women Claim Life's In-Betweens to Remake the World
Kaya Oakes
9781506467696
Women are expected to be many things. They should be young enough, but not too young; old enough, but not too old; creative, but not crazy; passionate, but not angry. Women, in other words, are caught between social expectations and a much more complicated reality. In The Defiant Middle, Kaya Oakes draws on the wisdom of women mystics and explores how transitional eras or living in marginalized female identities can be both spiritually challenging and wonderfully freeing, ultimately resulting in a reinvented way of seeing the world and changing it.
Release date: November 30, 2021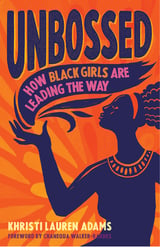 How Black Girls Are Leading the Way
Khristi Lauren Adams
9781506474274
Black girls are leading, organizing, advocating, and creating. They are starting nonprofits. Building political coalitions. Promoting diverse literature. Fighting cancer. Improving water quality. Working to prevent gun violence.
From Khristi Lauren Adams, author of the celebrated Parable of the Brown Girl, comes Unbossed, a hopeful and riveting inquiry into the lives of eight young Black women who are agitating for change and imagining a better world. They are pacesetters, strategic thinkers, visionaries, mobilizers, activists, and more. Their stories may often be overlooked. But Black girls are leading the way.
Release date: March 8, 2022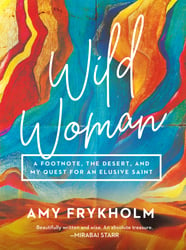 A Footnote, the Desert, and My Quest for an Elusive Saint
Amy Frykholm
9781506471853
In the dusty corner of a library, journalist Amy Frykholm discovers a footnote that leads her on a decades-long search for Mary of Egypt—runaway, prostitute, holy desert dweller, saint, and archetypal wild woman. With a scholar's eye and a mystic's heart, Frykholm offers a look at an elusive and dynamic figure from history while offering insights into our own inner—and potentially rewilded—lives.
Release date: August 3, 2021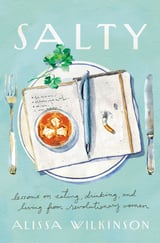 Lessons on Eating, Drinking, and Living from Revolutionary Women
Alissa Wilkinson
9781506473550
Ella Baker, Alice B. Toklas, Hannah Arendt, Octavia Butler, Agnes Varda, Elizabeth David, Edna Lewis, Maya Angelou, Laurie Colwin: these smart, engaging, revolutionary, and creative twentieth-century women were all profoundly influenced by their own relationships to food, drink, and other elements of sustenance. Salty explores the ways food managed to root these women into their various callings. For some, it was cultivating perseverance in the face of hardship. For others, it was nurturing a freedom to act, even in the face of opposition, toward justice and equality. Join these sharp, empowered, and often subversive women and discover how to live with courage, agency, grace, smarts, snark, saltiness, and sometimes feasting—even in uncertain times.
Release date: June 28, 2022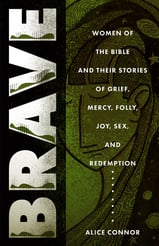 Women of the Bible and Their Stories of Grief, Mercy, Folly, Joy, Sex, and Redemption
Alice Connor
9781506463964
Women are essential to the biblical story—they lead communities, bear life, and testify to God's power and presence. Some of their names we know, others we've only heard, and others, tragically, go unnamed. Following the success of her beloved book Fierce, pastor and provocateur Alice Connor introduces us to a whole new group of women from the Bible, including Rachel, Leah, Miriam, Esther, and Lydia. These women's stories are challenging and beautiful. When we read their stories, we see not only their particular, formidable lives but also our own.
Release date: November 16, 2021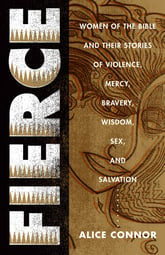 Women of the Bible and Their Stories of Violence, Mercy, Bravery, Wisdom, Sex, and Salvation
Alice Connor
9781506410708
Women in the Bible aren't shy or retiring; they're fierce and funny and demanding and relevant to twenty-first century people. Pastor and provocateur Alice Connor introduces these women and invites us to see them not as players in a man's story, as victims or tempters, nor as morality archetypes, teaching us to be better wives and mothers, but as fierce foremothers of the faith.
Release date: February 1, 2017
Spiritual Living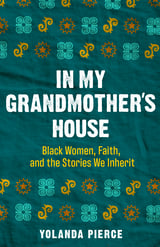 Black Women, Faith, and the Stories We Inherit
Yolanda Pierce
9781506464718
A grandmother's theology carries wisdom strong enough for future generations. In the pages of In My Grandmother's House, public theologian Yolanda Pierce builds an everyday womanist theology rooted in liberating scriptures, stories from the Black church, and truths from Black women's lives. The Divine has been showing up at the kitchen tables of Black women for a long time. It's time to get to know that God.
Release date: February 16, 2021
Mindfulness Practices for Everyday Bravery
Leah Katz
9781506481647
Western society too often trains women out of feeling innately confident in who we are and in the wisdom we hold inside. Instead, we are handed down a set of expectations about our bodies, our disposition, our religious identification, our sexual orientation, our mothering, and our career choices. In Gutsy, Dr. Leah Katz draws on her training as a psychologist and her experience leaving an ultra-Orthodox Jewish faith and culture to offer tools and insights for getting "unstuck" from society's unrealistic and often harmful expectations for women that we have adopted as our own. It's time to get gutsy and create the rich, vibrant life we have always wanted.
Release date: May 3, 2022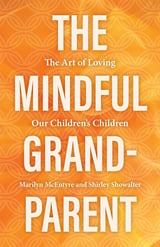 The Art of Loving Our Children's Children
Marilyn McEntyre and Shirley Showalter
9781506468075
Loving our children's children well is an art—one we keep learning as they grow. Making memories and fostering relationships with our grandchildren in the midst of a fast-moving culture isn't easy, and a legacy that lasts isn't crafted overnight. The Mindful Grandparent doesn't shy away from the challenging issues in contemporary grandparenting. Through inspired ideas teamed with simple practices and engaging stories, The Mindful Grandparent serves as your guide and source of refuge for the sacred and sometimes bewildering work of grandparenting.
Release date: May 3, 2022
Redeeming a Disdained Vocation
Dorothy C. Bass
9781506478678
Every year hundreds of thousands of American women become stepmothers. Committing to partners who are already parents, we gain relationships with young people who may—or may not—be pleased by our presence. In Stepmother, Bass explores the complex emotional, material, and spiritual terrain we share with our stepchildren, and with their other parents. By being honest about our own pain and the pain of others, we open ourselves to the love and mercy often born from unexpected relationships. It is here that we make way for constructive family dynamics.
Release date: April 19, 2022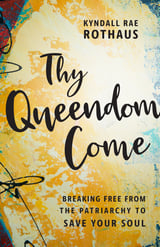 Breaking Free from the Patriarchy to Save Your Soul
Kyndall Rae Rothaus
9781506469140
The narrative passed down to Christian women by patriarchal religion tells us not only that we are bad, but that we need someone outside ourselves to save us. Telling the stories of some of the strongest women in all of Scripture, Thy Queendom Come offers a new path forward. In the queendom of God, we are no longer waiting on a rescuer. We can leave the narrow kingdom behind and embrace a more vibrant, just, and inspiring spiritual life in God's queendom.
Release date: August 17, 2021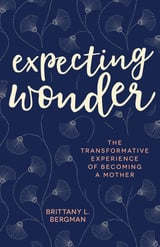 The Transformative Experience of Becoming a Mother
Brittany L. Bergman
9781506458908
When you're expecting a baby, all the focus seems to be on the external trappings of pregnancy. But amid all that preparation, your own emotional and spiritual journey is also taking place. You're not just growing a baby; you're becoming a mother. In Expecting Wonder, Brittany L. Bergman dives into this identity transformation with wit and grace, offering a heart-level guidebook for women in the season of pregnancy. By sharing her own honest journey of fear, change, and hope, Bergman offers the reader a picture of the miracle that God is working not just in the reader's body, but also in her soul.
Release date: August 4, 2020
Personal Growth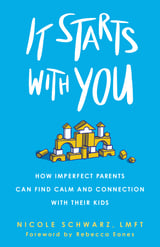 How Imperfect Parents Can Find Calm and Connection with Their Kids
Nicole Schwarz
9781506472478
As parents, we want to shape our children into emotionally mature and healthy human beings. But we cannot effectively shape our children's emotional well-being until we've addressed our own traumas and emotional needs. In It Starts with You, marriage and family therapist and parent coach Nicole Schwarz introduces parents to the importance of having a calm brain, connected relationships, respectful conversations, and a coaching mindset. Our kids do not need perfect parents, but parents who are willing to learn and grow with them.
Release date: February 15, 2022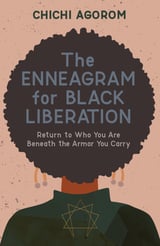 Return to Who You Are Beneath the Armor You Carry
Chichi Agorom
9781506478968
For too long, conversations about the Enneagram and its personality types have been centered on and by whiteness. In The Enneagram for Black Liberation, certified Enneagram teacher and trained psychotherapist Chichi Agorom reclaims the Enneagram as a powerful tool for Black women to rediscover our wholeness and worth that existed long before systems of supremacy told us we weren't enough. Centering freedom, ease, and rest for Black women, Agorom invites each of us to claim the Enneagram as our tool for resilience-building in the continued fight for liberation.
Release date: March 29, 2022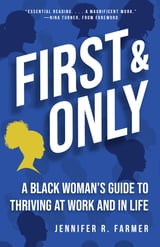 A Black Woman's Guide to Thriving at Work and in Life
Jennifer R. Farmer
9781506466842
A map for finding on-the-job success, challenging systemic racism, and seeking inner healing through the power of faith, First and Only is a guidebook for every Black woman who has had to work twice as hard to be perceived as half as skilled. First and Only is not just about how to lean in, or how to discover the irrefutable laws of leadership. It's about how to heal so you can sustain work for justice and equity. It's about finding personal and social redemption—and leading others to find it too.
Release date: February 9, 2021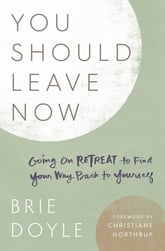 Going on Retreat to Find Your Way Back to Yourself
Brie Doyle
9781506466958
If you want to live an extraordinary life, one in which your heart, mind, and spirit are in sync, you have to make space for your soul. You have to leave, in order to come back to yourself. Written as if by a wise and cherished friend, You Should Leave Now is a gentle, practical guide to drawing rich benefits—mental, emotional, and spiritual—from a personal retreat. Brie Doyle's extraordinary work opens the doors to rediscovering rest and rekindling your inner spark.

Release date: July 13, 2021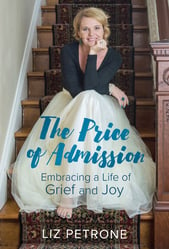 Embracing a Life of Grief and Joy
Liz Petrone
9781506458786
On the surface Liz Petrone looks as if she has it all. But, like many women, she is desperately lonely and dealing with ghosts of her own. Raw, unflinchingly honest, and surprisingly funny, The Price of Admission is written from a universally understood place of struggle, whether that is the deep darkness of grief or the demanding, yet joyful, haze of everyday life spent caring for ourselves and our families. Liz provides a timeless reminder to world-weary readers that, often, it is because of our pain that we grow, survive, and–yes–thrive.

Release date: September 1, 2020
Social Issues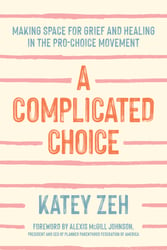 Making Space for Grief and Healing in the Pro-Choice Movement
Katey Zeh
9781506473499
Too often, the public abortion debate depicts the experience of ending a pregnancy in falsely simplistic terms. Abortion stigma is ubiquitous, even among those who identify as pro-choice. A Complicated Choice offers a call to progressive people of faith to center the lived experiences of people who have abortions. In so doing, Rev. Katey Zeh opens us to the complexities of our reproductive lives, giving voice to the experiences of grief, loss, and healing surrounding abortion experiences. By focusing on these experiences, we will be drawn away from the stalemate of debate and into a spiritual response rooted in compassion for those who end pregnancies.
Release date: February 15, 2022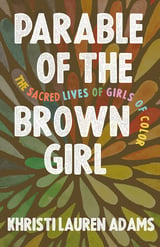 The Sacred Lives of Girls of Color
Khristi Lauren Adams
9781506455686
The stories of girls of color are often overlooked and ignored rather than valued and heard. Instead of relegating these young women to the margins, Khristi Lauren Adams brings their stories front and center where they belong. Thought-provoking and inspirational, Parable of the Brown Girl is a powerful example of how God uses the narratives we most often ignore to teach us the most important lessons in life.
Release date: February 4, 2020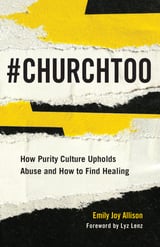 How Purity Culture Upholds Abuse and How to Find Healing
Emily Joy Allison
9781506464817
Sexual abuse is utterly rampant in Christian churches in America. And the reasons are somewhat different than those you might find in the #MeToo stories coming out of Hollywood or Washington. #ChurchToo turns over the rocks of the church's sexual dysfunction, revealing just what makes sexualized violence in religious contexts both ubiquitous and uniquely traumatizing. Emily Joy Allison lays the groundwork for survivors of abuse to live full, free, healthy lives.

Release date: March 9, 2021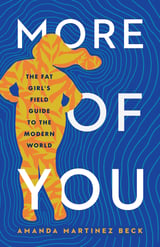 The Fat Girl's Field Guide to the Modern World
Amanda Martinez Beck
9781506474243
Too often, fatness has been viewed as a moral failing. Fat Christian women in particular are shamed and marginalized by the message that they are failing God because they can't change their bodies. More of You will challenge that status quo, teaching readers to resist the shame and guilt that is pressed onto them by the world and instead to embrace their bodies, take up space, and learn to navigate the world in ways that allow them to flourish. This book addresses real needs in the fat acceptance community, from how to find self-love in a thin-obsessed world, to navigating a world built for butts smaller than yours, to advocating for equality and justice for fat women's medical care.
Release date: May 24, 2022
To view all of our books, visit broadleafbooks.com.