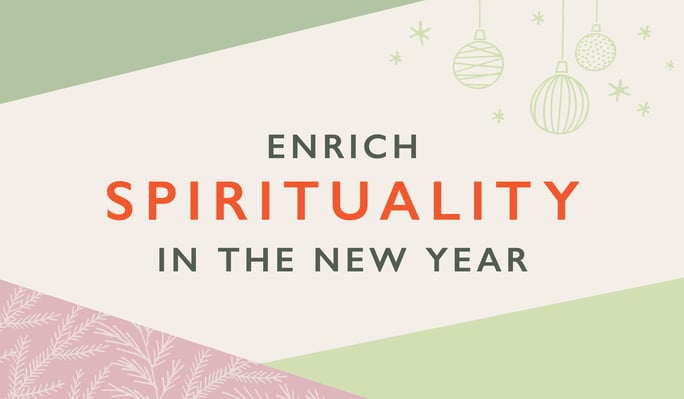 In good times and in bad, our spiritual life can be a source of comfort and encouragement. This holiday season, give the gift of books that will help you and your loved ones seek peace and lasting spiritual enrichment in the year ahead.
This holiday season will be unique again. Shipping across all industries will be challenging this year. We encourage you to shop early. From now through Christmas*, get free shipping and 25% off all purchases with code BLHOLIDAY21 at check-out.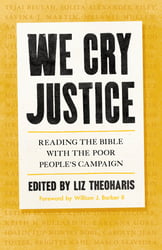 Reading the Bible with the Poor People's Campaign
Liz Theoharis (editor)
9781506473642
From Genesis to Revelation, the Bible proclaims justice and abundance for the poor. Yet these powerful passages about poverty are frequently overlooked and misinterpreted. Enter the Poor People's Campaign, a movement against racism, poverty, ecological devastation, militarism, and religious nationalism. In We Cry Justice, Liz Theoharis, co-chair of the campaign, is joined by pastors, community organizers, scholars, low-wage workers, lay leaders, and people in poverty to interpret sacred stories about the poor seeking healing, equity, and freedom. Find in the pages of Scripture God's persistent call to fight poverty, not the poor.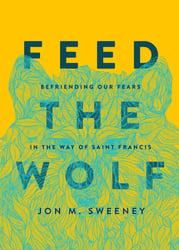 Befriending Our Fears in the Way of Saint Francis
Jon M. Sweeney
9781506470733
In Feed the Wolf, author and Saint Francis scholar Jon M. Sweeney explores fifteen spiritual practices from the essential wisdom of Saint Francis to ease fear and uncertainty in our twenty-first-century lives: touch what is frightening; refuse power; have nothing to lose; spend time in the woods; pray with the moon; turn toward what's simple, and more. The world's most popular saint has illuminated a peaceful path forward for those of us navigating today's precarious times.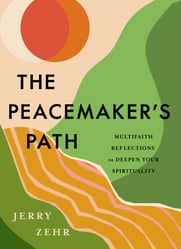 Multifaith Reflections to Deepen Your Spirituality
Jerry Zehr
9781506469126
Now more than ever, people are painfully divided politically, religiously, and culturally. And yet, there is a commonality in our faith traditions that can help us turn away from polarization and create a greater sense of community in which our differences are honored. Through daily readings that explore the tenets, teachings, writings, and prayers of the world's major religions, The Peacemaker's Path shows us that we have much more in common than what divides us.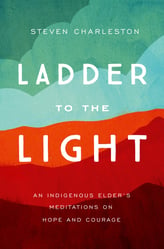 An Indigenous Elder's Meditations on Hope and Courage
Steven Charleston
9781506465739
Native America knows something about cultivating resilience and resisting darkness. Choctaw elder and Episcopal priest Steven Charleston offers words of hard-won hope, rooted in daily conversations with the Spirit and steeped in Indigenous wisdom. For all who yearn for hope, Ladder to the Light is a book of comfort, truth, and challenge in a time of anguish and fear. Night will not last forever. Together we can climb toward the light.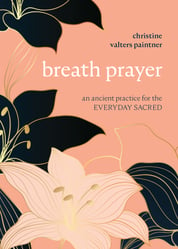 An Ancient Practice for the Everyday Sacred
Christine Valters Paintner
9781506470672
For centuries the practice of breath prayer has helped center people from a variety of faith traditions on the sacred in everyday life. Through brief words of prayer or petition said silently to the rhythm of one's breath, this simple, meditative act combines praise for the divine with focused intention, creating a profound spiritual connection in the quiet, and even mundane, moments of the day. In Breath Prayer, Christine Valters Paintner introduces us to this spiritual practice and offers beautiful poem-prayers for walking, working, dressing, cleaning, sitting in silence, doing the dishes, living in community—breathing the divine into our daily lives.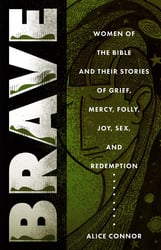 Women of the Bible and Their Stories of Grief, Mercy, Folly, Joy, Sex, and Redemption
Alice Connor
9781506463971
Women are essential to the biblical story—they lead communities, bear life, and testify to God's power and presence. Some of their names we know, others we've only heard, and others, tragically, go unnamed. Following the success of her beloved book Fierce, pastor and provocateur Alice Connor introduces us to a whole new group of women from the Bible, including Rachel, Leah, Miriam, Esther, and Lydia. These women's stories are challenging and beautiful. When we read their stories, we see not only their particular, formidable lives but also our own.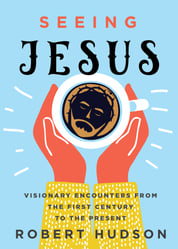 Visionary Encounters from the First Century to the Present
Robert Hudson
9781506465753
Jesus ascended to heaven. End of story. But then how do we explain the many Christians, in nearly every century since, who claimed to have seen, heard, met, and touched Jesus in the flesh? In Seeing Jesus, Robert Hudson explores the larger-than-life characters throughout Christian history who have encountered the actual face or form of the resurrected Christ—from the apostles Thomas and Paul in the first century to Charles Finney in the nineteenth and Sundar Singh in the twentieth. Hudson combines history, biography, spiritual reflection, skepticism, and humor to unpack awe-inspiring and sometimes seemingly absurd stories. Along the way, he uncovers deeper meaning for us today.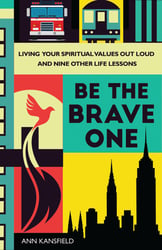 Living Your Spiritual Values Out Loud and Nine Other Life Lessons
Ann Kansfield
9781506463735
On September 11, 2001, Ann Kansfield, a successful Wall Street broker, stood on the doorstep of profound change. The city she loved was in turmoil, and a calling to help others was emerging from deep within her. Part memoir and part spiritual formation guide, Kansfield's Be the Brave One relays her stunning transformation from a "run-of-the-mill capitalist jerk" into a wife, mother, and pastor committed to feeding the poor at her church in Greenpoint, Brooklyn. Guiding her life are the values that anchor her. Weaving real-life stories with wit and practical faith, Kansfield challenges readers to discover and live out their own spiritual values.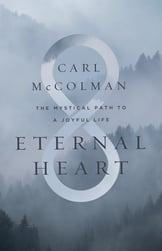 The Mystical Path to a Joyful Life
Carl McColman
9781506464619
The heart is where the human soul and God meet. Eternal Heart brings mysticism as near as our beating hearts through a set of profound, practical spiritual exercises aimed at opening the heart. Through this everyday mysticism we begin to experience the center point of spirituality: love. Carl McColman weaves together teachings from the biblical tradition, literature of the mystics, and insights from contemplative spirituality to reveal how ancient wisdom offers us deep transformation today.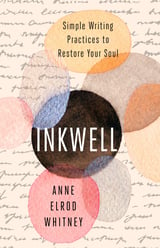 Simple Writing Practices to Restore Your Soul
Anne Elrod Whitney
9781506464794
Tired. Uninspired. Emotionally exhausted. Overwhelmed. Burned out. In a world where the pace seems to get faster and the problems seem intractable, more and more people feel they just can't go on as they have been doing. In Inkwell, writing instructor and professor Anne Whitney shows how writing—informal, low-stakes writing, in just a few minutes a day—an be a powerful tool for your spiritual self-care. This book offers practical, meaningful writing tools that anyone, regardless of writing experience, education, or training, can use to grow closer to God and heal spiritual wounds.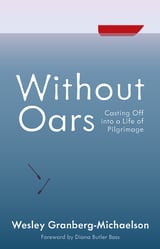 Casting Off into a Life of Pilgrimage
Wesley Granberg-Michaelson
9781506464343
The way of the pilgrim begins with what we leave behind—not so much a journey to a holy place, but a holy practice of leaving the comforts of the familiar for a radical vulnerability. In Without Oars, Wesley Granberg-Michaelson blends history, storytelling, biblical insights, personal reflections, and spiritual formation in an inviting call to discover pilgrimage as a way of life. It offers a unique perspective on the faith journey as an embodied practice of heading into the unknown and unknowable—with all the excitement, risk, and rewards that come with letting go.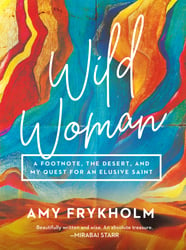 A Footnote, the Desert, and My Quest for an Elusive Saint
Amy Frykholm
9781506471853
In the dusty corner of a library, journalist Amy Frykholm discovers a footnote that leads her on a decades-long search for Mary of Egypt—runaway, prostitute, holy desert dweller, saint, and archetypal wild woman. With a scholar's eye and a mystic's heart, Frykholm offers a look at an elusive and dynamic figure from history while offering insights into our own inner—and potentially rewilded—lives.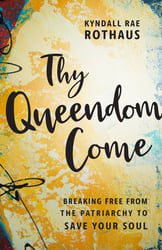 Breaking Free from the Patriarchy to Save Your Soul
Kyndall Rae Rothaus
9781506469140
The narrative passed down to Christian women by patriarchal religion tells us not only that we are bad, but that we need someone outside ourselves to save us. Telling the stories of some of the strongest women in all of Scripture, Thy Queendom Come offers a new path forward. In the queendom of God, we are no longer waiting on a rescuer. We can leave the narrow kingdom behind and embrace a more vibrant, just, and inspiring spiritual life in God's queendom.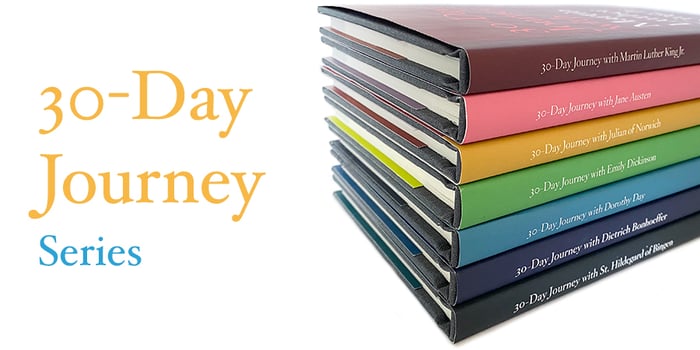 Various authors
Enrich each day with wisdom from our greatest spiritual thinkers. Through brief daily readings and reflection questions, the 30-Day Journey series invites readers to be inspired and transformed. By devoting a moment to meaningful reflection and spiritual growth, readers will find deeper understanding of themselves and the world, one day at a time.
Available editions:
Martin Luther King Jr.

Jane Austen

Julian of Norwich

Emily Dickinson

Dorothy Day

Dietrich Bonhoeffer

St. Hildegard of Bingen
To view all of our books, visit broadleafbooks.com.
*For orders received after November 12, we cannot guarantee delivery by Christmas. If you'd still like to receive the discount and free shipping after this date, download this PDF to let your loved one know a gift is on its way.