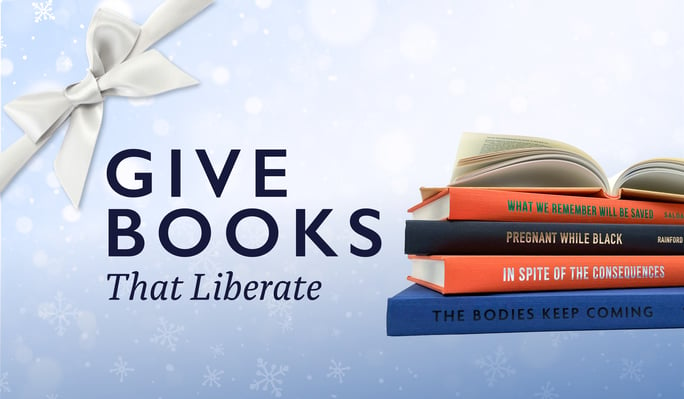 This holiday season, give books that liberate and tell the truth. We are each called to fight for justice and the common good. In our current world, it can be difficult to keep our heads up, forge ahead, and keep working toward equity, even as we know how important it is to do so. The gift recommendations below share stories from changemakers who inspire us to keep searching for true liberation for all.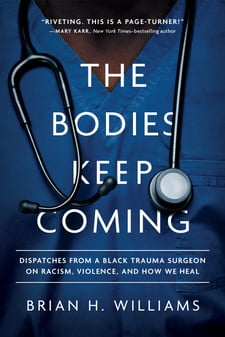 Publication date: September 26, 2023
Dr. Brian H. Williams has seen it all, from gunshot wounds to traumatic brain injuries. In The Bodies Keep Coming, Williams ushers us into the trauma bay, where the wounds of a national emergency amass. He draws a through line between white supremacy, gun violence, and the bodies he tries to revive, and he trains his surgeon's gaze on the structural ills that manifest themselves in the bodies of his patients. Black bodies will continue to be wracked by violence, racism, and healthcare inequities until we enact changes of policy and law.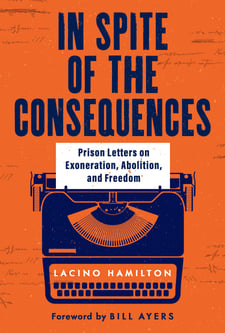 Publication date: July 25, 2023
Falsely convicted of murder and sentenced to life in prison, Lacino Hamilton sent thousands of letters during his incarceration. After twenty-six years, including eleven years in solitary confinement, and a years-long campaign of public and political pressure, Hamilton was exonerated and released on September 30, 2020. The letters he wrote during his incarceration, advocating for his innocence—literally writing for his life—made him a leading voice on issues of abolition, imprisonment, and justice. Now collected into In Spite of the Consequences, these letters offer an incisive critique of our criminal justice system. With his voice, we sense something unexpected and profound: hope for a reimagining of our systems—a humanity-affirming model of justice.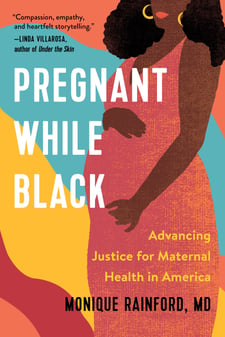 Publication date: April 11, 2023
Despite medical advances over the last twenty years, for Black women the overwhelming dangers of carrying and delivering children remain, and it only seems to be getting worse. In Pregnant While Black, Dr. Monique Rainford begins the work of "repairing the damage of the past" with an examination of the conditions that plague Black pregnancies. This important book carries the hopes and dreams of a generation looking to effect change, here and now.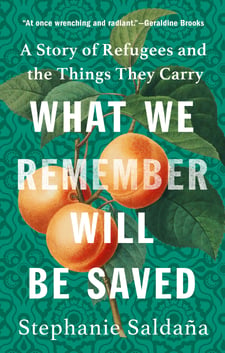 What We Remember Will Be Saved
Publication date: September 12, 2023
A woman who sewed her city into a dress. A musician who rescued his ancient songs. A couple who rebuilt their pharmacy. What we salvage tells our story. What We Remember Will Be Saved is a breathtaking, elegiac odyssey into the heart of the largest refugee crisis in modern history. Journalist Stephanie Saldaña crosses nine countries to give voice to stories from the people of Iraq and Syria about hope, home, and what they rescued from war when everything else had been lost.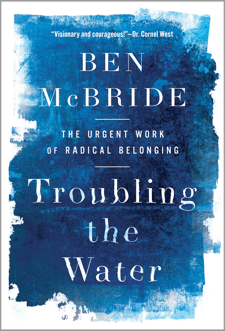 Publication date: October 24, 2023
Can you imagine a future that includes your enemies? If not, what happens next? From one of the most courageous and visionary leaders of our time comes Troubling the Water, an immersive book about the violence and injustice that threaten to drown us all. With a blend of provocation and good humor, Ben McBride leads us beyond inaction and invites us to trouble the waters—speak hard truths in situations that appear calm but that cloak injustice. What results is an unforgettable manifesto—a troublemaking reverend's call to the most urgent task of our time.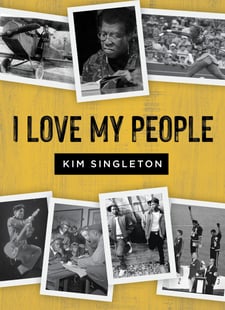 Publication date: July 11, 2023
I Love My People is a poetic tribute to African American history-makers and culture-shakers, complete with nostalgic photography and vibrant, playful illustration. In the vein of Gill Scott-Heron's poetry of the 1970s, author Kim Singleton invites us into call-and-response and brings a refreshing cadence to the page that captures every decade of Black joy in all its resilient, diverse, and excellent splendor. By the end, you'll be chanting Singleton's anthem, too: "I LOVE MY PEOPLE!"
Click here to view all of our 2023 Holiday Gift Guides.
To view all of our books and resources, visit broadleafbooks.com.