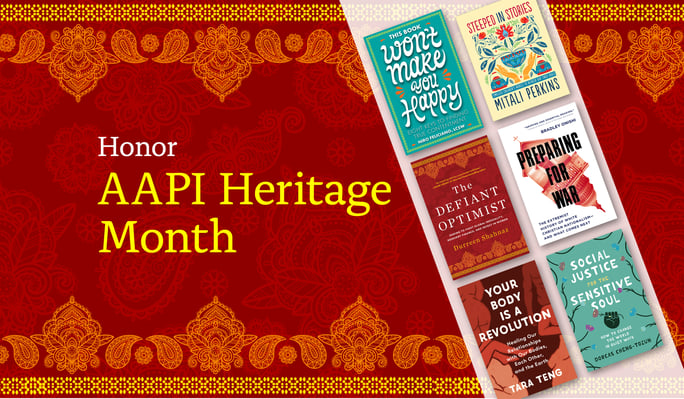 May is Asian American and Pacific Islander (AAPI) Heritage Month, a time to celebrate and recognize the culture, achievements, history, and traditions of AAPI individuals in the United States. This month and every month, we celebrate and uplift the literary contributions of our AAPI authors, whose expertise, creativity, and knowledge grace our bookshelves all year long.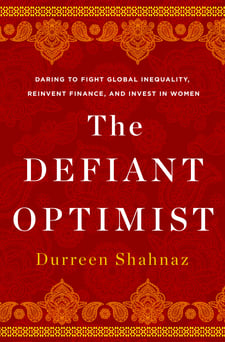 Publication date: June 27, 2023
Global inequality is growing. Financial markets disenfranchise women, the 99 percent, and the planet itself. But what if we found the source of power and turned it inside out? What if we made the tools of the system available to all? In The Defiant Optimist, Durreen Shahnaz illuminates what investing in those excluded from networks of power and opportunity requires. From growing up with constrained life chances, to working as the first Bangladeshi woman on Wall Street, to becoming a global leader in impact investing, Shahnaz takes us on a mesmerizing trek of innovation, compassion, and enterprise. Changing how systems work—and who they work for—isn't for the faint of heart. Together we can locate the levers of power and pull them defiantly in a new direction.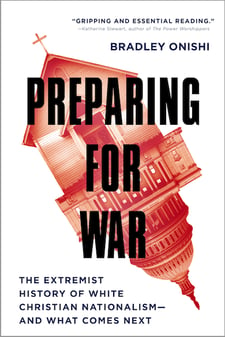 Publication date: January 3, 2023
Watching the eerie footage of the January 6 insurrection, Bradley Onishi wondered: If I hadn't left evangelicalism, would I have been there?
The insurrection at the US Capitol on January 6, 2021, was not a blip or an aberration. It was the logical outcome of years of a White evangelical subculture's preparation for war. Religion scholar and former insider Bradley Onishi maps the origins of White Christian nationalism and traces its offshoots in Preparing for War. Through chapters on White supremacy and segregationist theologies, conspiracy theories, the Christian-school movement, purity culture, and the right-wing media ecosystem, Onishi pulls back the curtain on a subculture that birthed a movement and has taken a dangerous turn.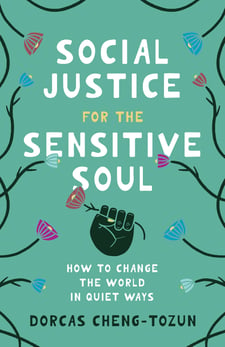 Social Justice for the Sensitive Soul
Publication date: June 20, 2023
Social justice work, we often assume, is raised voices and raised fists. But what does social justice work look like for those of us who don't feel comfortable battling in the trenches? Alongside inspiring, real-life examples of highly sensitive world-changers, Social Justice for the Sensitive Soul expands the possibilities of how to have a positive social impact, affirming the particular gifts and talents that sensitive souls offer to a hurting world.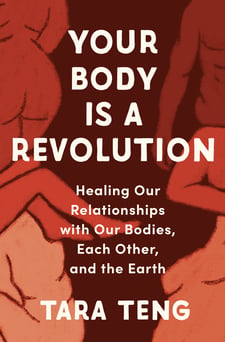 Publication date: May 16, 2023
Too many of us are living disconnected from our bodies, chasing a constantly moving target of "ideal," and accepting the societal narrative about which bodies are deserving of safety and protection. Your Body Is a Revolution is an invitation to reclaim what has been stolen from us, to embrace the wisdom our bodies long to share, and to fully inhabit our lives—perhaps for the first time. Take back what society says is too much, too loud, too feminine, too masculine, too gay, too worldly, too unique to fit into the restrictive mold built by patriarchy, colonization, and white supremacy. Come back home to the place you were always searching for. Here, your whole self is welcome.
This Book Won't Make You Happy
Publication date: April 5, 2022
Happiness is fleeting. And what if you don't even need it to live a life of peace and purpose? In This Book Won't Make You Happy, therapist Niro Feliciano offers a path to something much more achievable and abundantly more satisfying: contentment. By incorporating eight simple postures rooted in cognitive behavioral science and mindfulness practices into our daily routines, we can move away from anxiety and toward balance and calm. Through these practices we will overcome obstacles that hold us back from living full, meaningful, contented lives.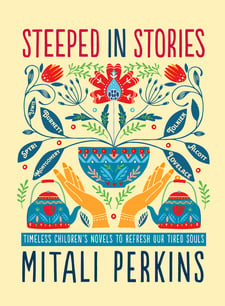 Publication date: August 31, 2021
The stories we read as children shape us for the rest of our lives. But it is never too late to discover that transformative spark of hope that children's classics can ignite within us. Award-winning children's author Mitali Perkins grew up steeped in stories—escaping into her books on the fire escape of an apartment building and, later, finding solace in them as she navigated between the cultures of her suburban California school and her Bengali heritage at home. Now Perkins invites us to explore the promise of seven timeless children's novels for adults living in uncertain times: stories that provide mirrors to our innermost selves and open windows to other worlds.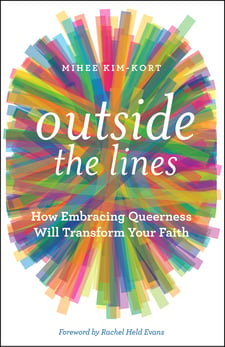 Publication date: July 1, 2018
God's love for us breaks every boundary. So should our love for each other. In Outside the Lines, Mihee Kim-Kort shows us how God, in Jesus, is oriented toward us in a queer and radical way. Through the life, work, and witness of Jesus, we see a God who loves us with a queer love. And our faith in that God becomes a queer spirituality—a spirituality that crashes through definitions and moves us outside of the categories of our making. Whenever we love ourselves and our neighbors with the boundary-breaking love of God, we live out this queer spirituality in the world.
To view all of our books and resources, visit broadleafbooks.com.
Searching for AAPI Heritage Month reads for kids? Keep scrolling for some picks from our sister imprint, Beaming Books.