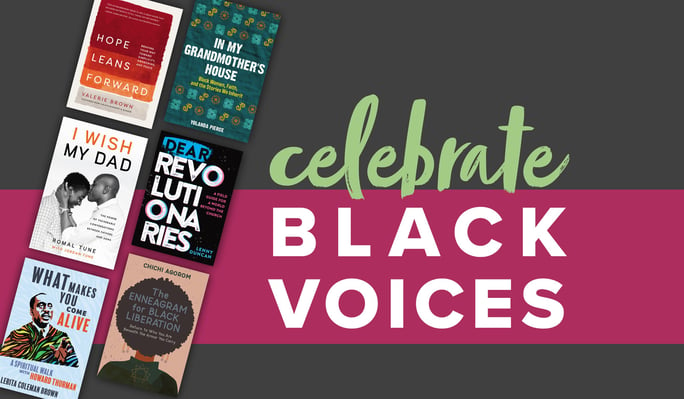 Black writers continue to change the world, not only by drawing attention to generational oppression and inequality in society, but sharing far-reaching insight on spirituality, family, society, personal growth and love. During Black History Month, and all year long, we celebrate and honor the literary work of Black Americans. Below are powerful books that explore the Black experience, in all its diversity and intersections.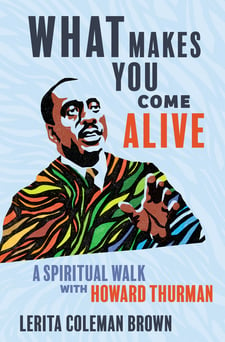 Publication date: February 7, 2023
Known as the godfather of the civil rights movement, Howard Thurman served as a spiritual adviser to Martin Luther King Jr. and other leaders and activists in the 1960s. In What Makes You Come Alive, Dr. Lerita Coleman Brown beckons readers into their own apprenticeship with Thurman. Brown walks with us through Thurman's inimitable life and commitments as he summons us into centering down, encountering the natural world, paying attention to sacred synchronicity, unleashing inner authority, and recognizing the genius of the religion of Jesus.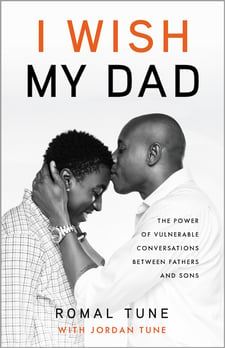 Romal Tune with Jordan Tune
Publication date: October 11, 2022
Romal Tune was raised mostly without a father. He and his dad connected briefly when he was a teenager, and then had no relationship for decades. He began to wonder if other men also longed to have vulnerable conversations with their fathers. So he sat down with seventeen men of diverse ages, ethnicities, and socioeconomic backgrounds for "I Wish My Dad" conversations. In the pages of this book, he invites us into the room as the men unpack relationships with their fathers, learn to work through emotional pain, recount moments of tenderness and care, and describe risks they took to heal and connect with their fathers. I Wish My Dad helps fathers and their sons move through the past to find deep connection in the present.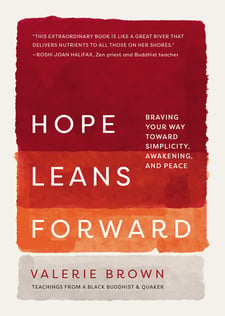 Publication date: November 8, 2022
Daily we are asked to move toward bravery, to stretch in the direction of goodness, kindness, forgiveness, patience, and vulnerability. Filled with Quaker wisdom, mindfulness meditation practices, and portraits of real people living out simple yet life-affirming bravery, Hope Leans Forward is a guidebook for all of us who are on journeys of self-transformation, self-discovery, and spiritual discernment. Centering small, everyday acts of bravery with diverse stories from marginalized communities, Valerie Brown's unique perspective as a Black Buddhist Dharma teacher in the Plum Village tradition and her extensive leadership experience shepherd us in navigating life's essential questions to discover true aliveness and meaning.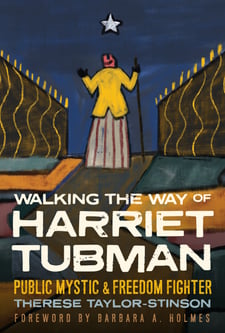 Walking the Way of Harriet Tubman
Publication date: February 14, 2023
Harriet Tubman, freedom fighter and leader in the Underground Railroad, is one of the most significant figures in US history. In Walking the Way of Harriet Tubman, Therese Taylor-Stinson introduces Harriet, a woman born into slavery whose unwavering faith and practices in spirituality and contemplation carried her through insufferable abuse and hardship to become a leader for her people. Harriet's lived spirituality illuminates a profound path forward for those of us longing for internal freedom, as well as justice and equity in our communities. As the luminous significance of Harriet Tubman's spiritual life is revealed, so too is the path to our own spiritual truth, advocacy, and racial justice as we follow in her footsteps.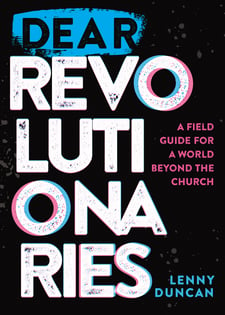 Publication date: February 21, 2023
When Lenny Duncan wrote Dear Church in 2018, they had a vision for a church that could and would reform itself into something new. After four years, a pandemic, a global uprising for racial equity, and what Duncan describes as "the death of the republic" on January 6, 2021, we now live in a vastly different landscape than the one Duncan wrote about previously. Lenny now contends that we no longer need a reformation—we need a revolution. Casting a vision for a new spiritual future led by the people, Dear Revolutionaries offers a series of peace-building practices that will give readers the tools to build, guide, and care for spiritual community in a world beyond the church.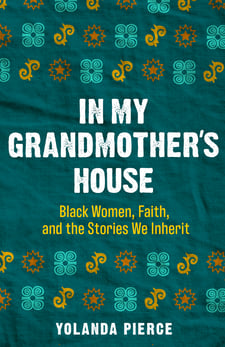 Publication date: February 7, 2023
A grandmother's theology carries wisdom strong enough for future generations. In the pages of In My Grandmother's House, now in paperback, public theologian Yolanda Pierce builds an everyday womanist theology rooted in liberating scriptures, stories from the Black church, and truths from Black women's lives. The Divine has been showing up at the kitchen tables of Black women for a long time. It's time to get to know that God.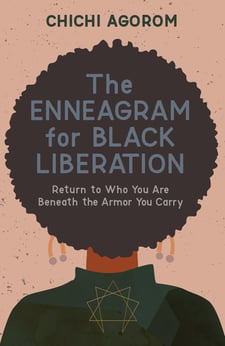 The Enneagram for Black Liberation
Publication date: March 29, 2022
For too long, conversations about the Enneagram and its personality types have been centered on and by whiteness. In The Enneagram for Black Liberation, certified Enneagram teacher and trained psychotherapist Chichi Agorom reclaims the Enneagram as a powerful tool for Black women to rediscover our wholeness and worth that existed long before systems of supremacy told us we weren't enough. Centering freedom, ease, and rest for Black women, Agorom invites each of us to claim the Enneagram as our tool for resilience-building in the continued fight for liberation.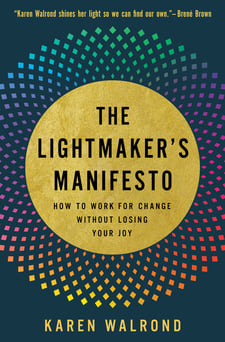 Publication date: November 2, 2021
Many of us want to advocate for causes we care about—but which ones? We want to work for change—but will the emotional toll lead to burnout? In The Lightmaker's Manifesto, activist Karen Walrond shares strategies to help you define the actions that bring you joy, identify the values and causes about which you are passionate, and put them together to create change. Includes conversations with changemakers Valarie Kaur, Brené Brown, Tarana Burke, and Zuri Adele.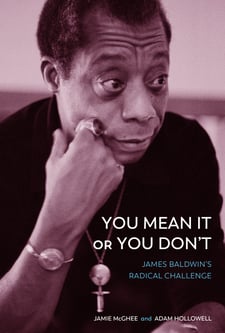 Jamie McGhee and Adam Hollowell
Publication date: June 14, 2022
It is not enough to hold progressive views on racial justice, LGBTQ+ identity, and economic inequality. Through a rich examination of James Baldwin's writing and interviews, You Mean It or You Don't spurs today's progressives from conviction to action, from dreaming of justice to living it out in our communities, churches, and neighborhoods.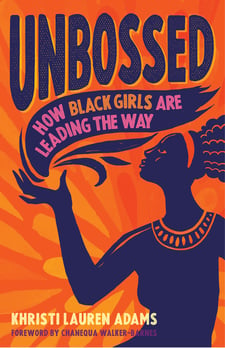 Publication date: March 8, 2022
Black girls are leading, organizing, advocating, and creating. They are starting nonprofits. Building political coalitions. Promoting diverse literature. Fighting cancer. Improving water quality. Working to prevent gun violence.
From Khristi Lauren Adams, author of the celebrated Parable of the Brown Girl, comes Unbossed, a hopeful and riveting inquiry into the lives of eight young Black women who are agitating for change and imagining a better world. They are pacesetters, strategic thinkers, visionaries, mobilizers, activists, and more. Their stories may often be overlooked. But Black girls are leading the way.
Also available is Black Girls Unbossed, a companion title for young readers published by our sister imprint, Beaming Books.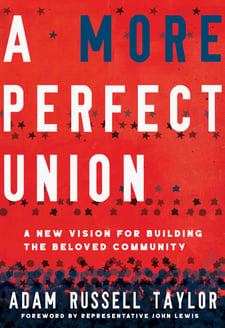 Publication date: September 14, 2021
America is at a pivotal spiritual and political crossroads. A new public narrative is needed to counter the discord in our politics and culture, a new way forward rooted in Martin Luther King Jr.'s vision of the Beloved Community. In A More Perfect Union, Adam Russell Taylor, president of Sojourners, calls for a shared moral vision that transcends partisanship to live out our nation's best ideals and realize a more perfect union.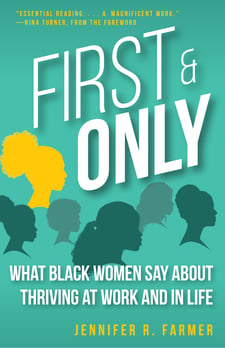 Publication date: July 26, 2022
A map for finding on-the-job success, challenging systemic racism, and seeking inner healing through the power of faith, First and Only is a guidebook for every Black woman who has had to work twice as hard to be perceived as half as skilled. First and Only is not just about how to lean in, or how to discover the irrefutable laws of leadership. It's about how to heal so you can sustain work for justice and equity. It's about finding personal and social redemption—and leading others to find it too.
The paperback edition includes an added preface, a discussion guide, and a Q&A with the author.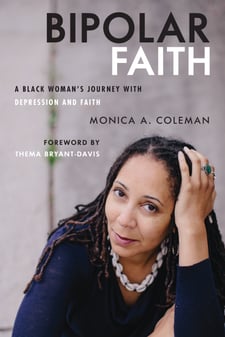 Publication date: February 8, 2022
Bipolar Faith is both a spiritual autobiography and a memoir of mental illness. In this powerful book, now in paperback, Monica Coleman shares her lifelong dance with trauma, depression, and the threat of death. She examines the ways that the legacies of slavery, war, sharecropping, poverty, and alcoholism mask a family history of mental illness. Only as she was able to face her illness was she able to live faithfully with bipolar. And in the process, she discovered a new and liberating vision of God.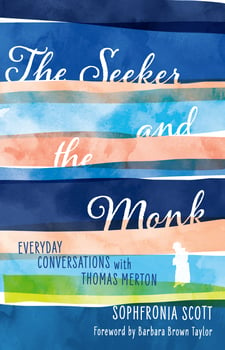 Publication date: March 16, 2021
In The Seeker and the Monk, Sophfronia Scott mines the extensive private journals of one of the most influential contemplative thinkers of the past for guidance on how to live in these fraught times. As a Black woman who is not Catholic, Scott both learns from and pushes back against Thomas Merton, holding spirited and intimate conversations on race, ambition, faith, activism, nature, prayer, friendship, and love. By engaging in this lively discourse, readers will gain a steady sense of how to dwell more deeply within—and even to love—this despairing and radiant world.
To view all of our books and resources, visit broadleafbooks.com.
Searching for Black History Month reads for kids? Click here to explore books from our sister imprint, Beaming Books.