"It's time to stop prioritizing tradition and civility over the lives of the marginalized. Our well-meaning desires to be tolerant and welcoming have left us ill equipped to face radical evil."
― Lenny Duncan, Dear Church: A Love Letter from a Black Preacher to the Whitest Denomination in the U.S.
We are each called to lead change and fight for the justice so desperately needed by generations raised amid oppression and inequity. As we mourn the loss of George Floyd and the countless others who have been killed, and as we seek to stand with those who experience daily prejudice due to systemic racism, we must listen to the black community, and then we must act. These powerful books by black thought leaders show the way as we join them and others in this critical movement toward equity.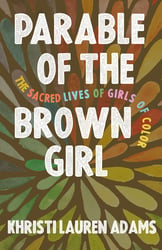 Khristi Lauren Adams
9781506455686
The stories of girls of color are often overlooked and ignored rather than valued and heard. Instead of relegating these young women to the margins, Khristi Lauren Adams brings their stories front and center where they belong. Thought-provoking and inspirational, Parable of the Brown Girl is a powerful example of how God uses the narratives we most often ignore to teach us the most important lessons in life.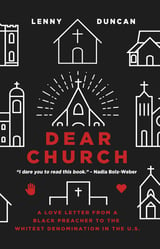 Lenny Duncan
9781506452562
Formerly incarcerated, Lenny Duncan is now a black preacher in the whitest denomination in the United States: the Evangelical Lutheran Church in America. Shifting demographics and shrinking congregations make the headlines, but Duncan sees a direct line between the church's lack of diversity and lack of vitality. Dear Church offers a bold new vision for the future of communities of faith and calls everyone to the front lines of the church's renewal through racial equality and justice.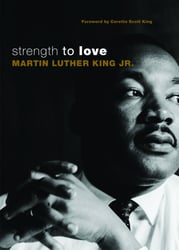 Martin Luther King Jr.
9780800697402
In these short meditative and sermonic pieces, some of them composed in jail and all of them crafted during the tumultuous years of the civil rights struggle of the 1960s, Dr. King articulated and espoused in a deeply personal and compelling way his commitment to justice and to the intellectual, moral, and spiritual conversion that makes his work as much a blueprint for Christian discipleship today as it was then.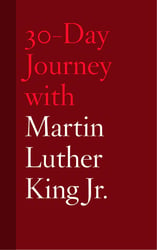 Jonathan Chism
9781506452258
Martin Luther King Jr. led a country from division, racism, and hate toward unity and equality. Through brief daily readings and reflections, the 30-Day Journey series invites readers to be inspired and transformed through meaningful reflection and spiritual growth. This journey provides the perfect way to engage the thought of this hero of the Civil Rights Movement.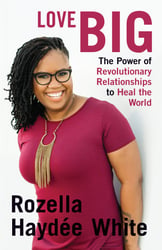 Rozella Haydée White
9781506452258
In the words of Mother Teresa, "We have forgotten that we belong to each other." This lapse in memory has caused deep fractures and allowed fear, hatred, and division to infect our lives together. In Love Big, leadership coach Rozella Haydée White introduces readers to the power of revolutionary relationships. Modeled after the image of God as a lover, these relationships can heal the brokenness of our lives by crossing over the dividing lines of race, gender, religion, orientation, ability, identity, and class to provide relief and inspiration.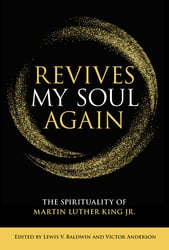 Victor Anderson & Lewis V. Baldwin
9781506424705
The scholarship on Martin Luther King Jr. is seriously lacking in terms of richly nuanced and revelatory treatments of his spirituality and spiritual life. Revives My Soul Again addresses this neglect by focusing on King's life as a paradigm of a deep, vital, engaging, balanced, and contagious spirituality. It shows that the essence of the person King was lies in the quality of his own spiritual journey and how that translated into not only a personal devotional life of prayer, meditation, and fasting but also a public ministry that involved the uplift and empowerment of humanity.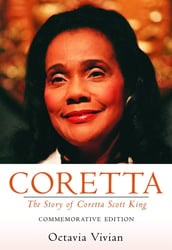 Octavia Vivian
9780800638535
Coretta Scott King grew up in Alabama and worked her way through college, only to discover that she was not allowed to teach in white schools in Ohio. She pursued a musical career in Boston, where she met Martin Luther King Jr. The Montgomery bus boycott in 1955 brought Dr. King and his wife into national prominence. Since then, and even in the wake of the assassination of her husband, the nation has seen the beauty and composure of Coretta Scott King as she continues to speak and act on behalf of civil rights.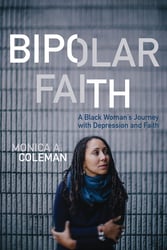 Monica A. Coleman
9780800634490
Bipolar Faith is both a spiritual autobiography and a memoir of mental illness. In this powerful book, Monica Coleman shares her life-long dance with trauma, depression, and the threat of death. She examines the ways that the legacies of slavery, war, sharecropping, poverty, and alcoholism mask a family history of mental illness. Only as she was able to face her illness was she able to live faithfully with bipolar. And in the process, she discovered a new and liberating vision of God.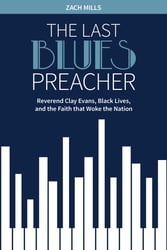 Zach Mills
9781506428178
Zach Mills's lively and powerful biography, The Last Blues Preacher, brings the life and work of Reverend Clay Evans into our time and examines how current national conversations on race, religion, politics, and popular culture can and should inform contemporary activism.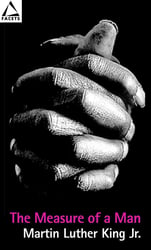 Martin Luther King Jr.
9780800634490
Eloquent and passionate, reasoned and sensitive, this pair of meditations, combined as one book, by the revered civil-rights leader contains the theological roots of his political and social philosophy of nonviolent activism.