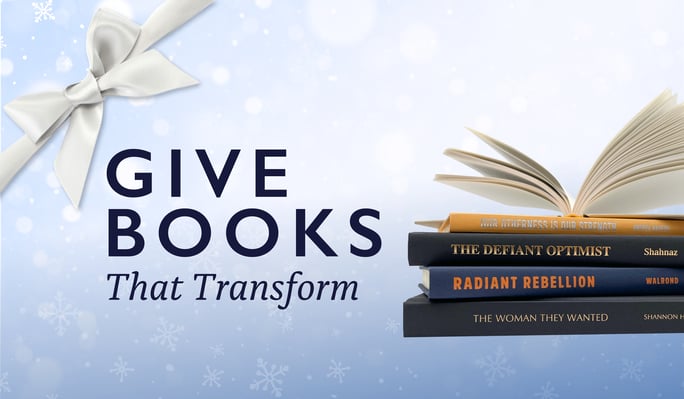 This holiday season, give books that transform and renew. Stories have the power to guide us to healing and wholeness, while also helping to liberate us from the chains that hold us back from being our truest self. This holiday season, give your loved ones the powerful gift of inspiration to discover their truest selves—the people they've been all along.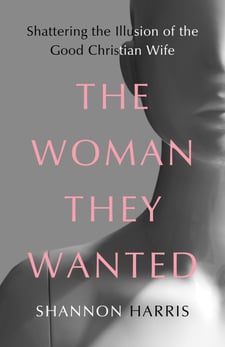 Publication date: August 29, 2023
Nothing in Shannon Harris's secular upbringing prepared her to enter the world of conservative Christianity. Soon her husband's bestselling book I Kissed Dating Goodbye helped inspire a national purity movement, and Shannon's identity became "pastor's wife." The Woman They Wanted recounts the remarkable story of her courtship with Joshua Harris, her grappling with conservative Christianity's patriarchy and narrow definition of womanhood, and her journey to break free and reclaim a more authentic version of herself.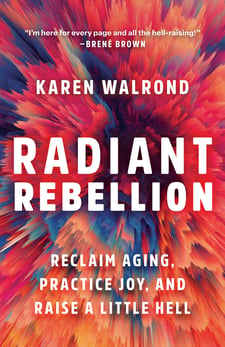 Publication date: October 17, 2023
Join Karen Walrond, author of The Lightmaker's Manifesto, in this intriguing investigation into how we can reclaim aging, cultivate joy, and resist ageism. In Radiant Rebellion, Walrond does a deep dive into dimensions of getting older, including health, beauty, spirituality, connection, adventure, and purpose. With wisdom from luminaries who light our way, she helps us radiantly rebel against the fads and assumptions that hold us back, redefine the adventure of getting older, and create a shining future of expanded potential. We might even raise a little hell while we're at it!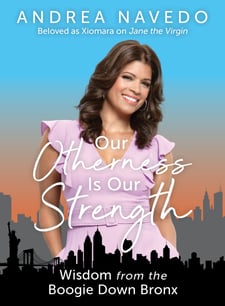 Publication date: July 18, 2023
Andrea Navedo didn't get to see many positive portrayals of Latinas in the media growing up. So when she had the chance to play a starring role on Jane the Virgin, she jumped all over the opportunity. In Our Otherness Is Our Strength, she shares bits of her story of growing up in "da South Bronx—boogie down, burning"—to inspire young people who grew up like she did and who, after being counted out, still strive to succeed. She shows how the outer and inner challenges of what popular culture deems the horrors of places like the Bronx can instead be the very factors that bring out our superpowers.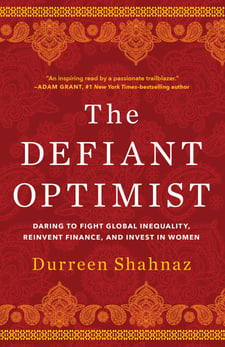 Publication date: June 27, 2023
Global inequality is growing. Financial markets disenfranchise women, the 99 percent, and the planet itself. But what if we made the tools of the system available to all? In The Defiant Optimist, Durreen Shahnaz illuminates what investing in those excluded from networks of power and opportunity requires. From growing up with constrained life chances, to working as the first Bangladeshi woman on Wall Street, to becoming a global leader in impact investing, Shahnaz takes us on a mesmerizing trek of innovation, compassion, and enterprise.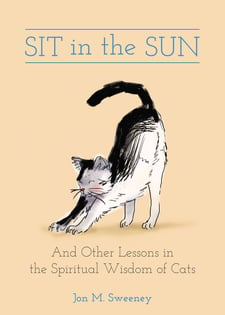 Publication date: April 11, 2023
As a spiritual pilgrim for more than half a century, Jon Sweeney has practiced with teachers of many religious traditions. But recently he's found himself learning closer to home—from the teacher-cats he lives with. What he discovered is that our greatest spiritual teachers are at our feet. Literally. They are the cats we love and treasure. Sit in the Sun is a beautifully illustrated, playful, gentle, informed meditation on the many spiritual truths and practices our feline companions provide if we but pause and pay attention.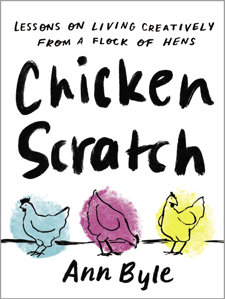 Publication date: May 23, 2023
Creativity comes into play in just about any field. And when writer Ann Byle became a chicken owner, she discovered that her feathered friends offered surprising lessons and inspiration for her own work, lessons on living creatively. Drawing inspiration from a flock of hens, Chicken Scratch explores curiosity and courage, embracing your creative self and letting go of what holds you back, and living well in the creative life. Each chapter includes questions for journaling, next-steps-in-creativity exercises, and a sidebar from "The Left-Brain Chicken," putting solid process-related steps to each chapter.
Click here to view all of our 2023 Holiday Gift Guides.
To view all of our books and resources, visit broadleafbooks.com.