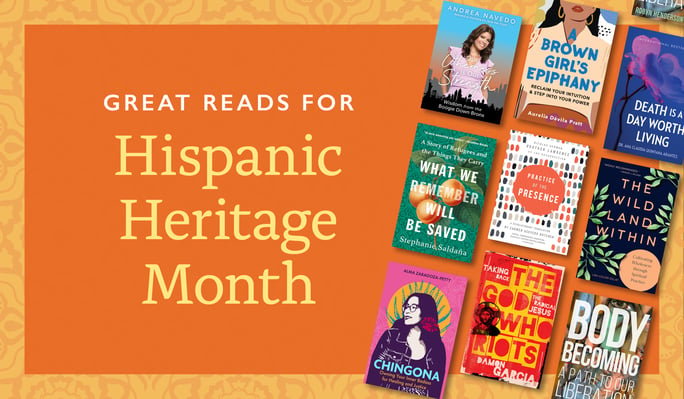 There is no single word that can fully encapsulate the beautifully diverse people and communities who make up the Latin American diaspora—and there shouldn't be. At Broadleaf Books, we celebrate our growing list of Latine authors and the intricate layers of their identities, this month and every month. The following nonfiction books highlight a range of topics and experiences—all of which contribute to the vibrant tapestry of Latine literature.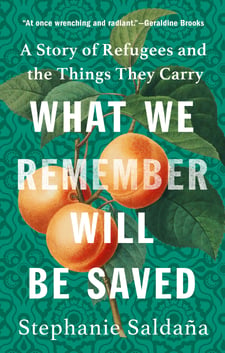 What We Remember Will Be Saved
Publication date: September 12, 2023
A woman who sewed her city into a dress. A musician who rescued his ancient songs. A couple who rebuilt their pharmacy. What we salvage tells our story. What We Remember Will Be Saved is a breathtaking, elegiac odyssey into the heart of the largest refugee crisis in modern history. Journalist Stephanie Saldaña crosses nine countries to give voice to stories from the people of Iraq and Syria about hope, home, and what they rescued from war when everything else had been lost.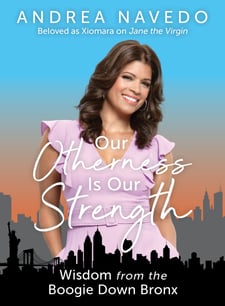 Publication date: July 18, 2023
Andrea Navedo didn't get to see many positive portrayals of Latinas in the media growing up. So when she had the chance to play a starring role on Jane the Virgin, she jumped all over the opportunity. In Our Otherness Is Our Strength, she shares bits of her story of growing up in "da South Bronx—boogie down, burning"—to inspire young people who grew up like she did and who, after being counted out, still strive to succeed. She shows how the outer and inner challenges of what popular culture deems the horrors of places like the Bronx can instead be the very factors that bring out our superpowers.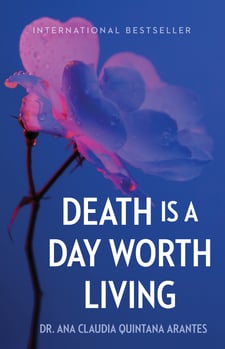 Publication date: March 14, 2023
"It is only through awareness of death that we hasten to build the being that we ought to be," writes Dr. Ana Claudia Quintana Arantes. Death Is a Day Worth Living touches a universal nerve, speaking to our most intimate moments and to the vital part of who we are as caregivers and loving family members. With her expertise, Dr. Quintana Arantes courageously takes on a subject that continues to be taboo, offering nothing short of a revolutionary way to reconsider the act of dying. We need to—and can—do more to ensure that everyone has a well-managed and lovingly supported death, and that to do so is a celebration of their life and humanity, and those of their caretakers.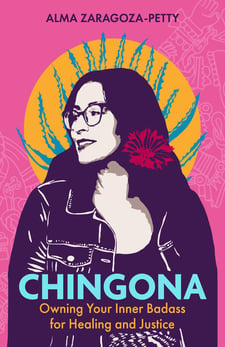 Publication date: November 1, 2022
Creating the world you want to live in takes guts and grace and everything you've got. To heal the world, though, you've also got to find healing yourself. In Chingona, Mexican American activist, scholar, and podcast host Alma Zaragoza-Petty helps us claim our inner chingona, a Spanish term for "badass woman." Working for change while preserving her spirit, a chingona repurposes her pain for the good of the world. This work won't be easy. But by unleashing our inner badass, we join the righteous fight for dignity and justice for all.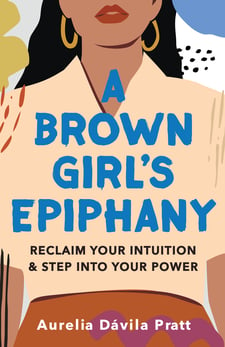 Publication date: September 13, 2022
Each of us has traumas, triggers, and painful experiences that have shaped our existence in this world. With the powerful voice of a woman, pastor, mother, and advocate, Rev. Aurelia Dávila Pratt gives us the compassionate nudge and tools we need to access our inner authority. By stepping out of harmful belief systems informed by white supremacy and scarcity, we can step into healthy paradigms of abundance, liberation, and power. A Brown Girl's Epiphany is a love letter to all of us in need of guidance on our journey.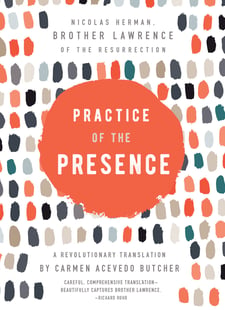 Publication date: August 23, 2022
For the first time, Brother Lawrence's work is translated by a woman of color and a renowned scholar who creates a dynamic, faithful translation for a new generation of readers. Carmen Acevedo Butcher frees The Practice of the Presence of God from its centuries-long prison of dogmatic, binary language and brings fresh, inclusive treatment that readers are sure to find transformational as they seek to experience God's loving presence throughout the day.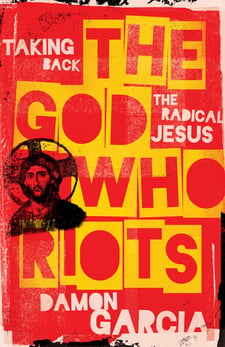 Publication date: August 23, 2022
When we look at Scripture, we see that the God of the Bible was never neutral. Again and again God chooses the side of the oppressed. In The God Who Riots, popular YouTuber and public theologian Damon Garcia uses his frank, tell-it-like-it-is style to connect us with the Jesus who flipped tables in the temple and led an empire-destabilizing movement for liberation. The spirit of this God is embodied in today's protests, riots, and strikes. As we join this struggle for liberation, we are joining the God who riots alongside us, within us, and through us.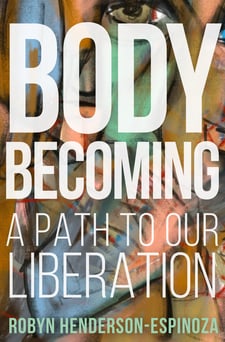 Publication date: March 29, 2022
The body that Dr. Roberto Che Espinoza inhabits is a nonbinary body, a trans body, a body in two races—and a body continually in discovery. Body Becoming offers us a way of understanding the body beyond constructions—political or medical-industrial-complex defined—toward cultivating the body as important in our endeavors to build a more inclusive vision for democracy. Mixing memoir and faith, somatics theory and body practice, Dr. Roberto steers us as we discover embodiment as the primary place of deep wisdom, where culture shifts originate and materialize—and a better world becomes, as we too become.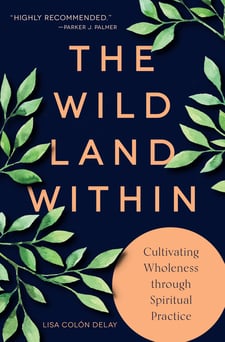 Publication date: April 6, 2021
The wilderness of the heart may be untamed, but you don't need to go there alone. In The Wild Land Within, spiritual companion and podcast host Lisa Colón DeLay offers a map to our often-bewildering inner terrain, inviting us to deepen and expand our encounters with God. In opening ourselves up to God's healing, we will inevitably come across wounds we didn't even know we had. Colón DeLay uses theology and neuroscience to help us work through buried fear or pain and find embodied spiritual healing from trauma.
Read a Q&A with Colón DeLay here.
To view all of our books and resources, visit broadleafbooks.com.